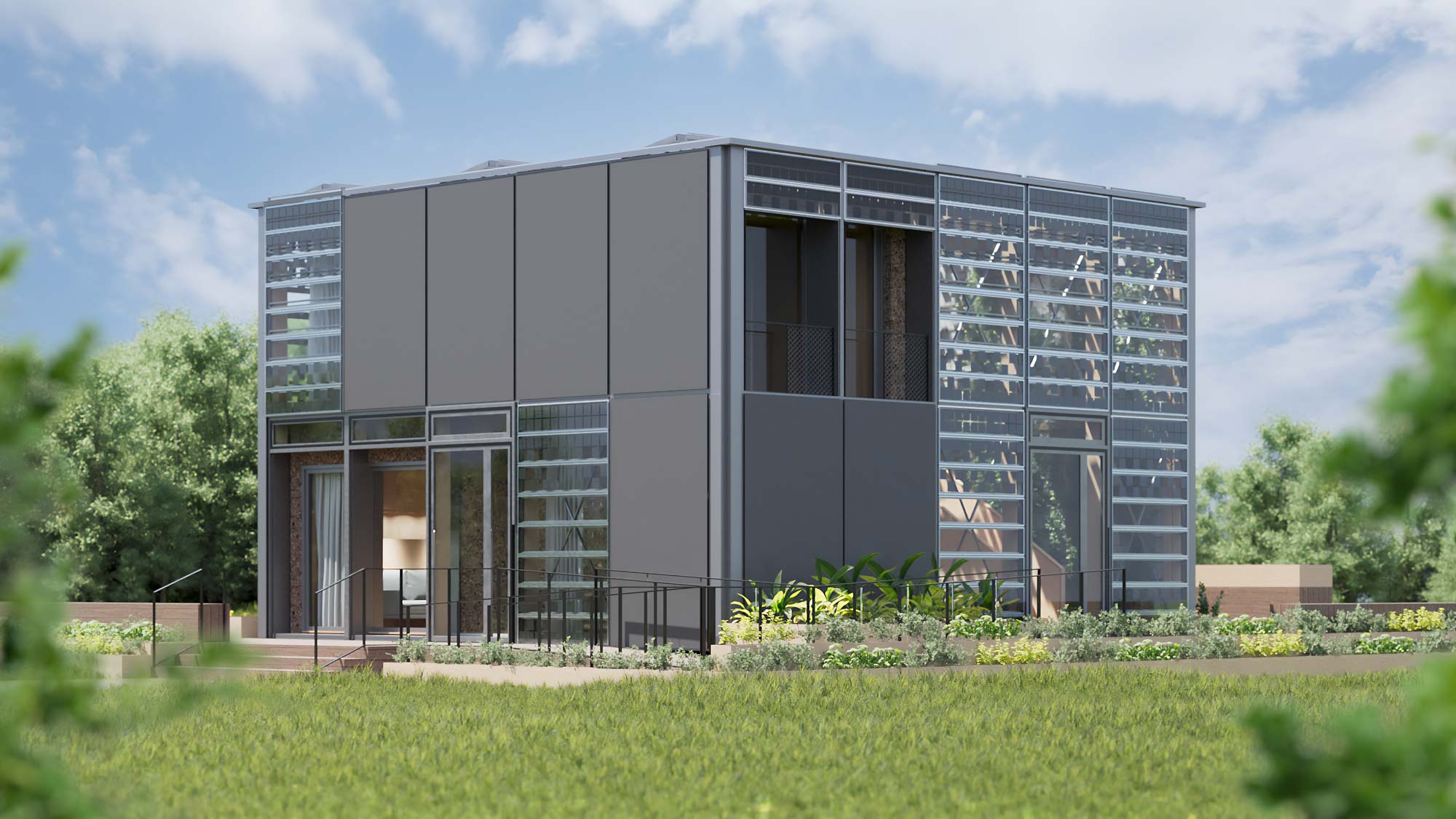 Our House Demonstration Unit (HDU) presents our concept of the extension of Café Ada to the public. The HDU is a fully functional building: It is supplied with electricity and water and thereby generates a proper habitable space. The climate shell as well gains energy from solar radiation. We are going to present our HDU to the public at the final of SDE21/22.
The HDU is neither the whole structure nor a direct extract of our design for the extension of Café Ada. It is a model which follows the concept of our original design, including the perception of construction, appearance and energy performance.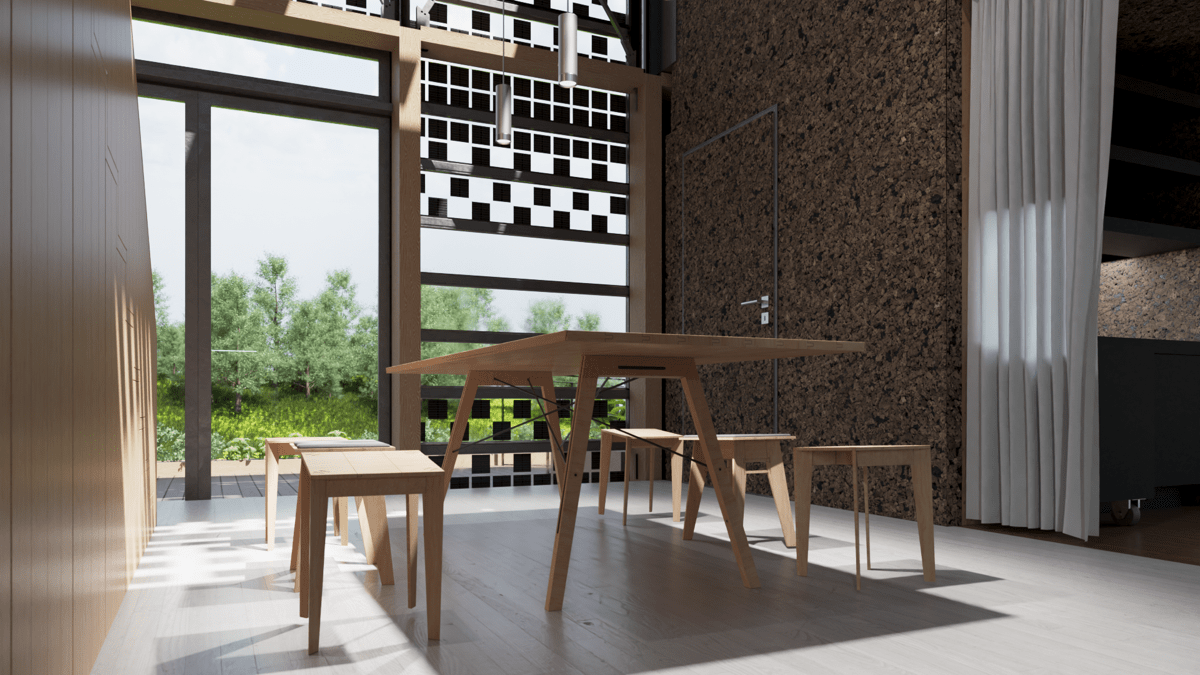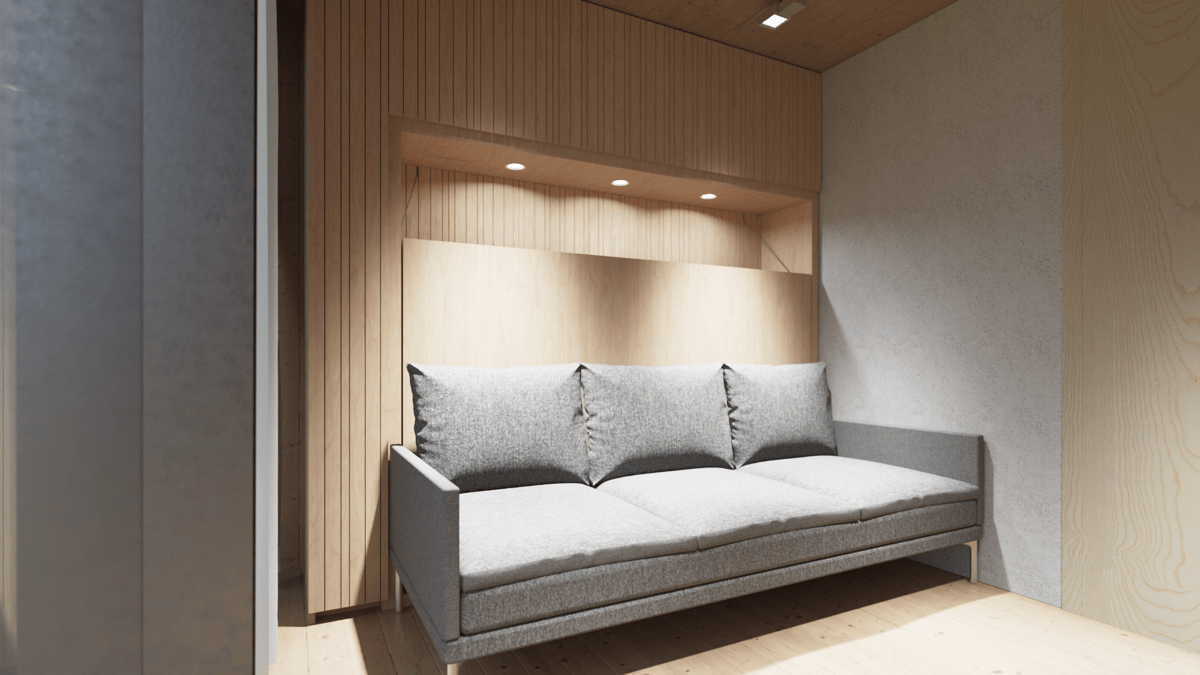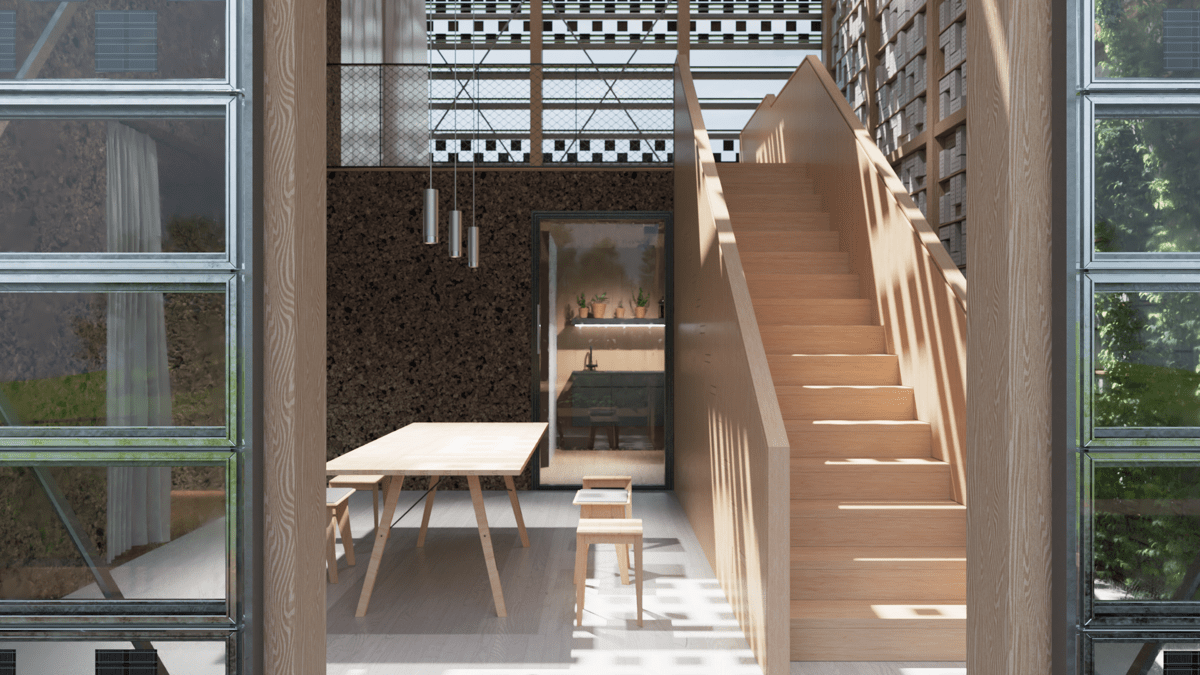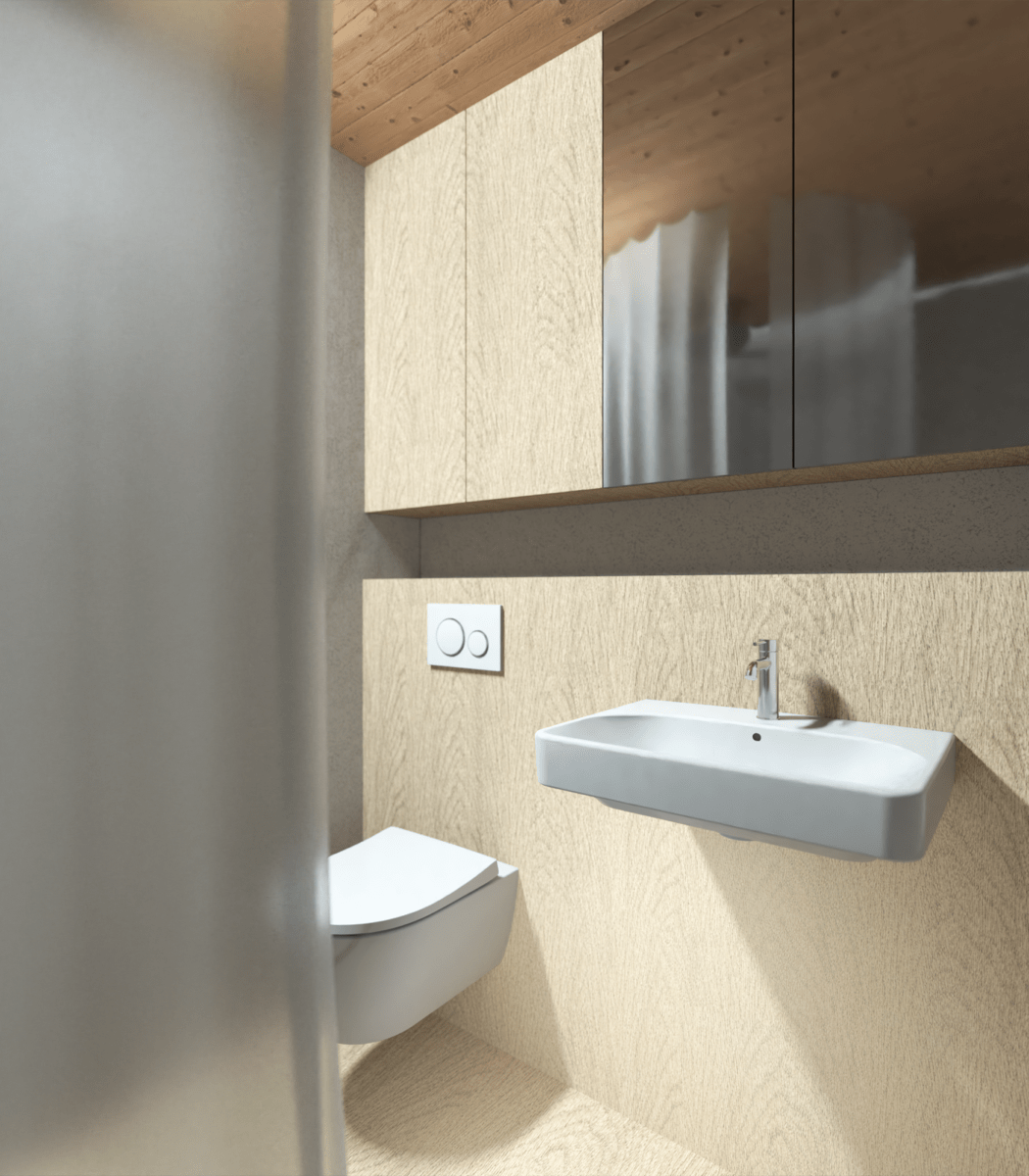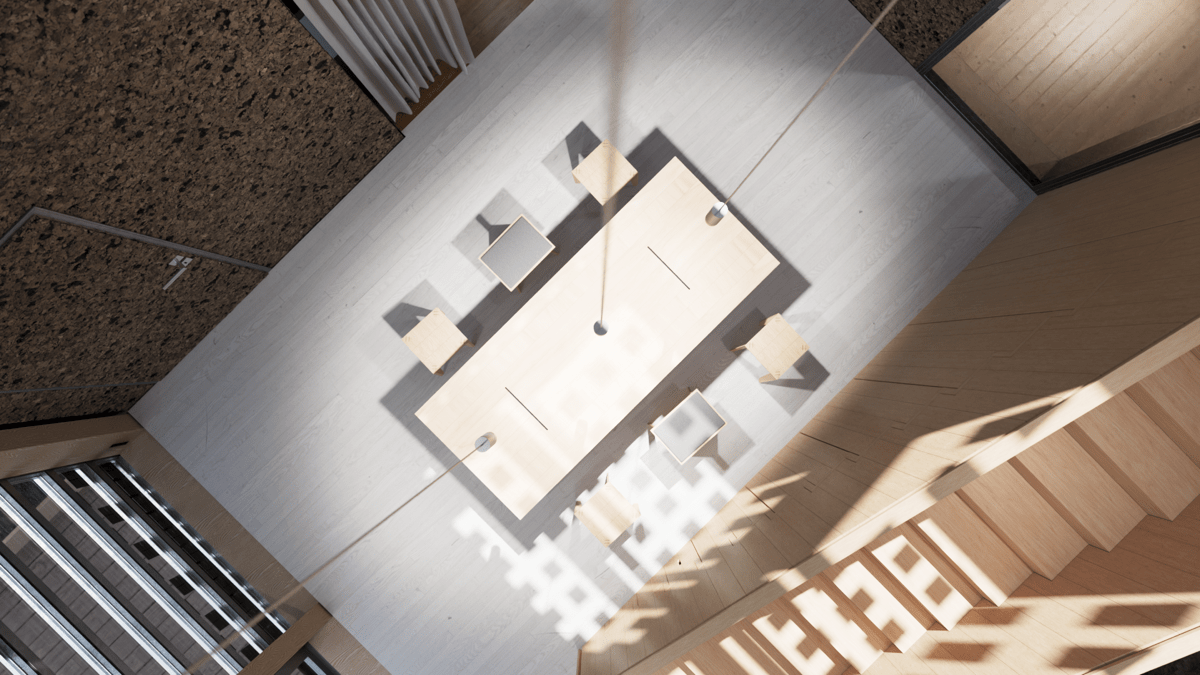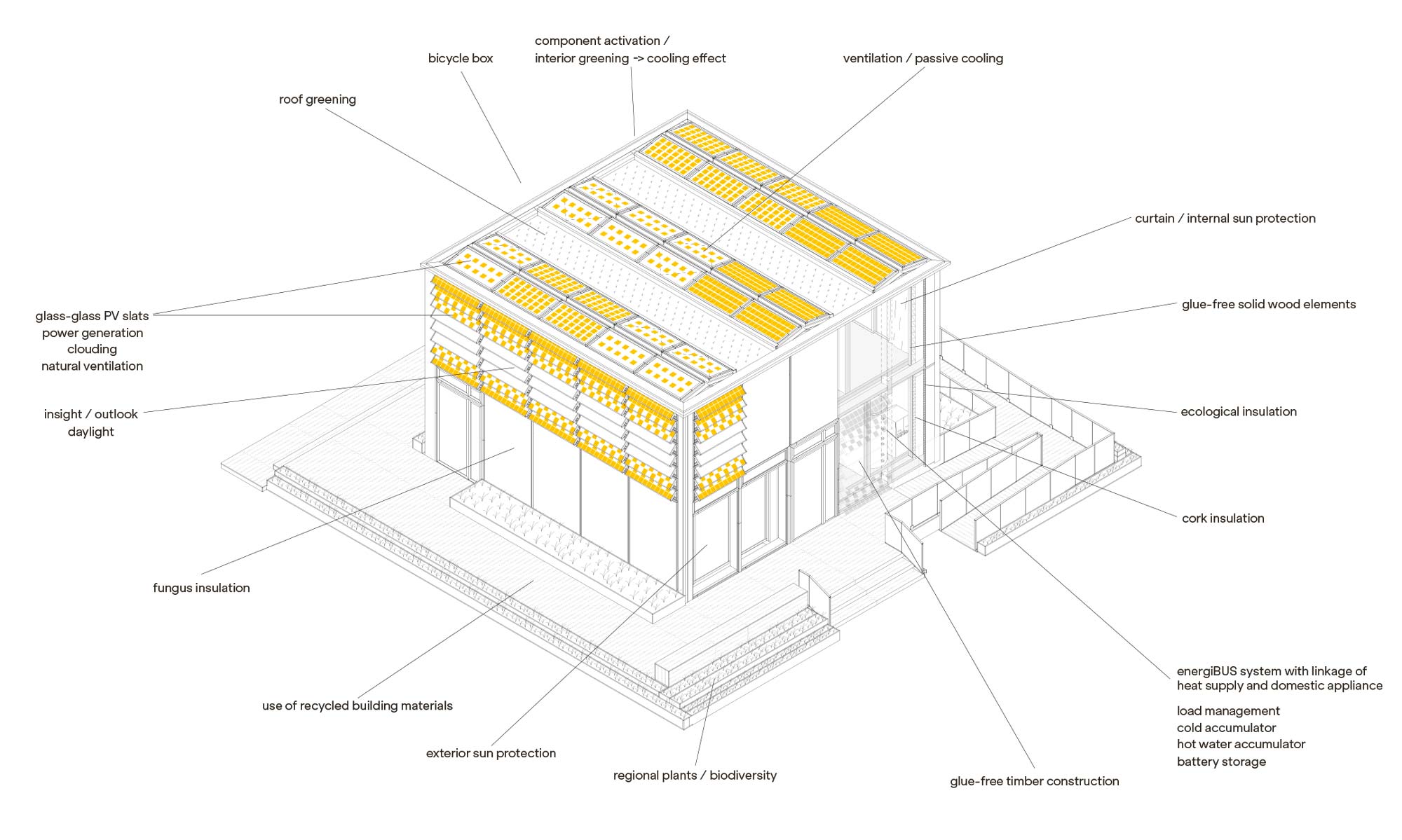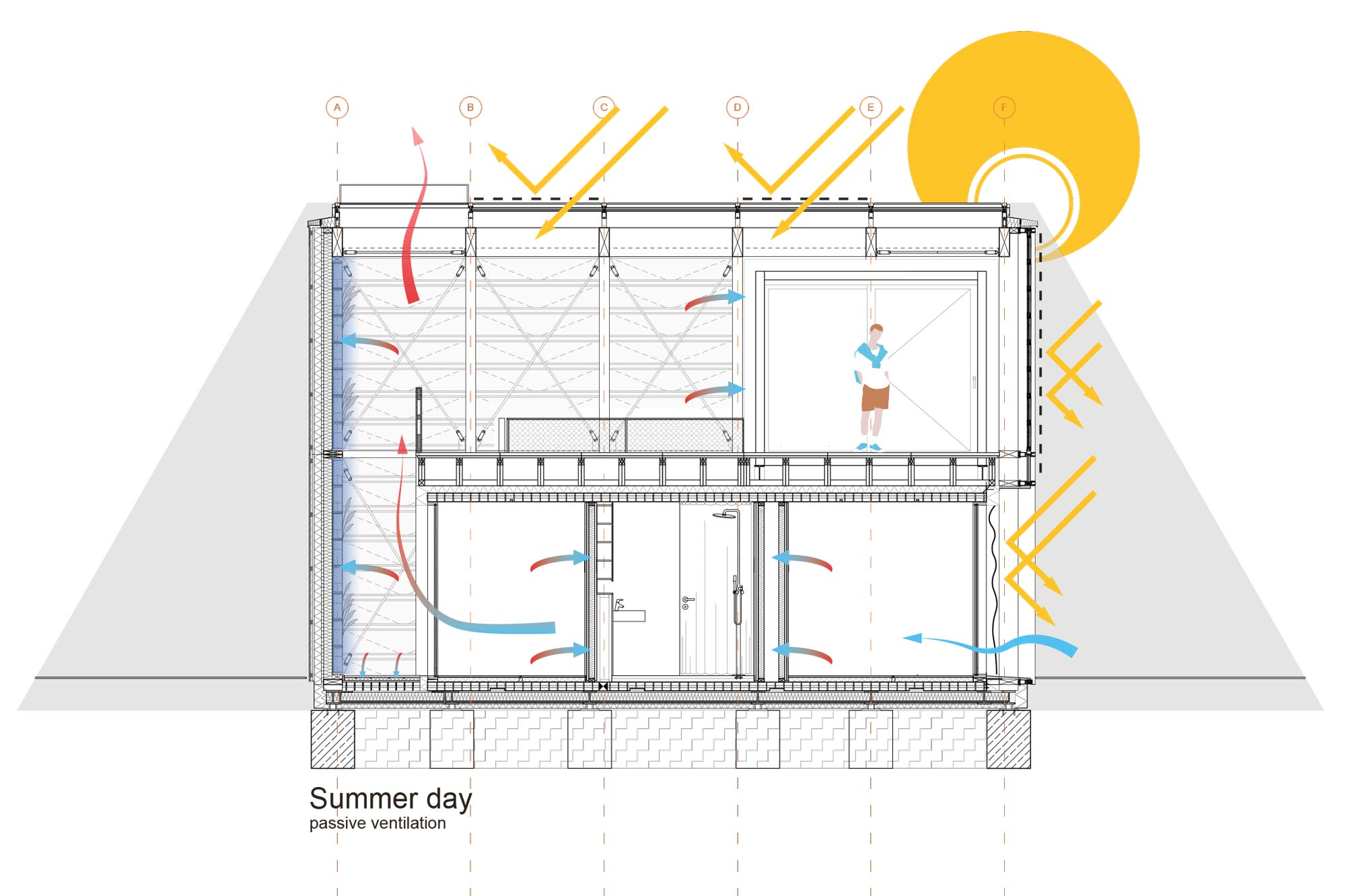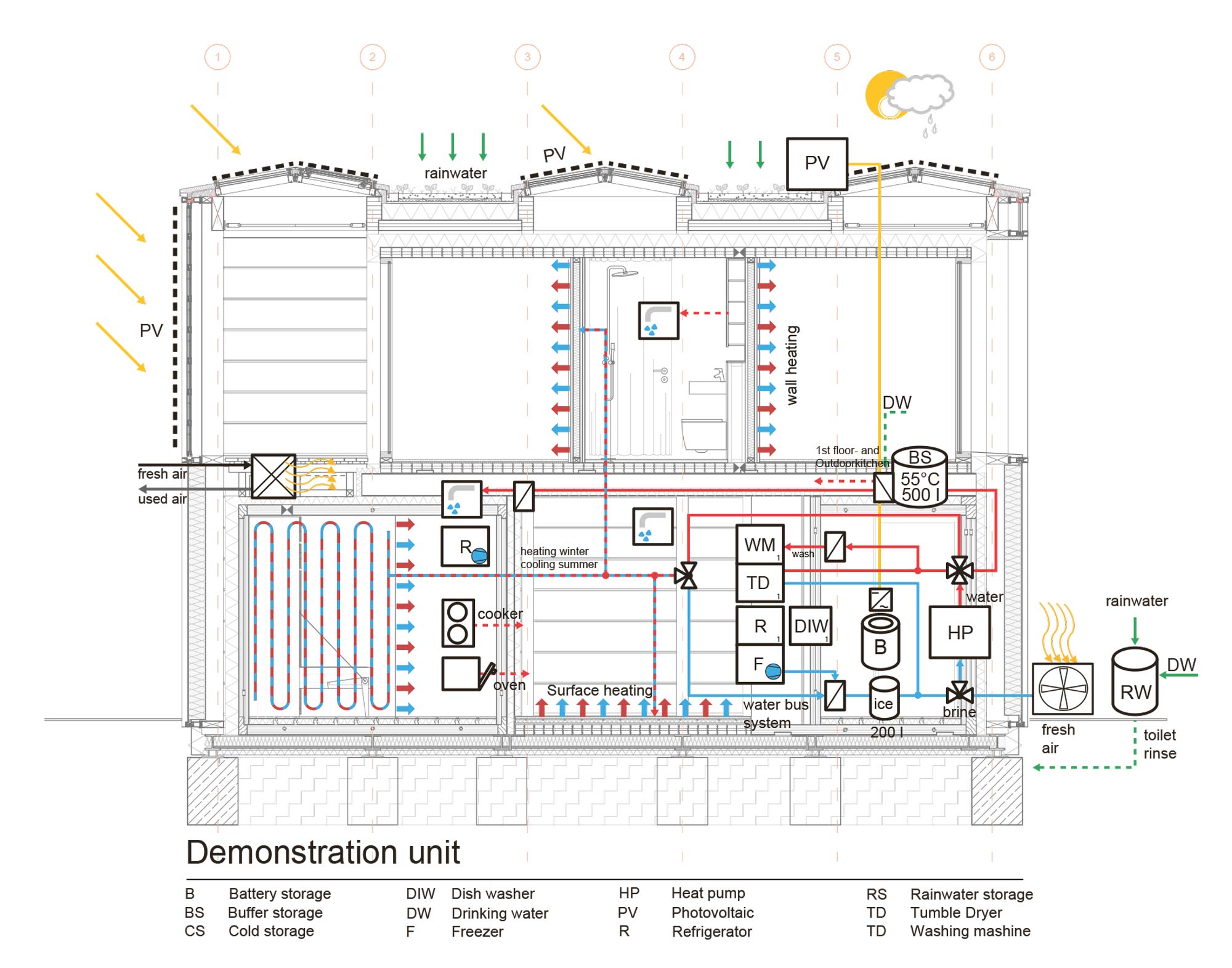 Public Tours
At the final of the SDE21/22 we offer Public Tours through our HDU. We invite everyone to learn about our building and its concept. The Public tours will be guided by students who have constructed and built the house. The exact time slots will be published soon.