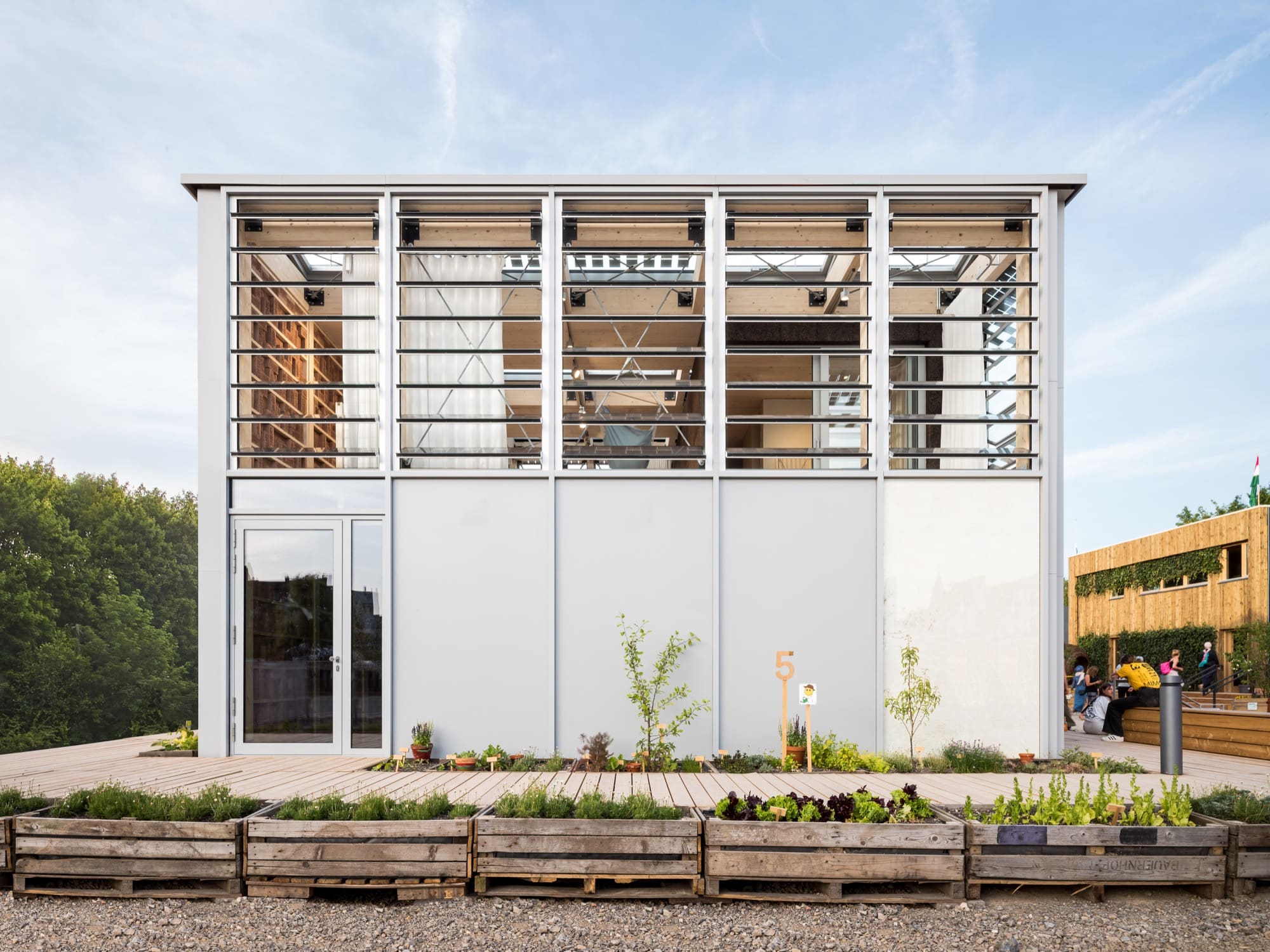 Our House Demonstration Unit (HDU) presents our concept of the extension of Café Ada to the public. The HDU is a fully functional building: It is supplied with electricity and water and thereby generates a proper habitable space. The climate shell as well gains energy from solar radiation. We are going to present our HDU to the public at the final of SDE21/22.
The HDU is neither the whole structure nor a direct extract of our design for the extension of Café Ada. It is a model which follows the concept of our original design, including the perception of construction, appearance and energy performance.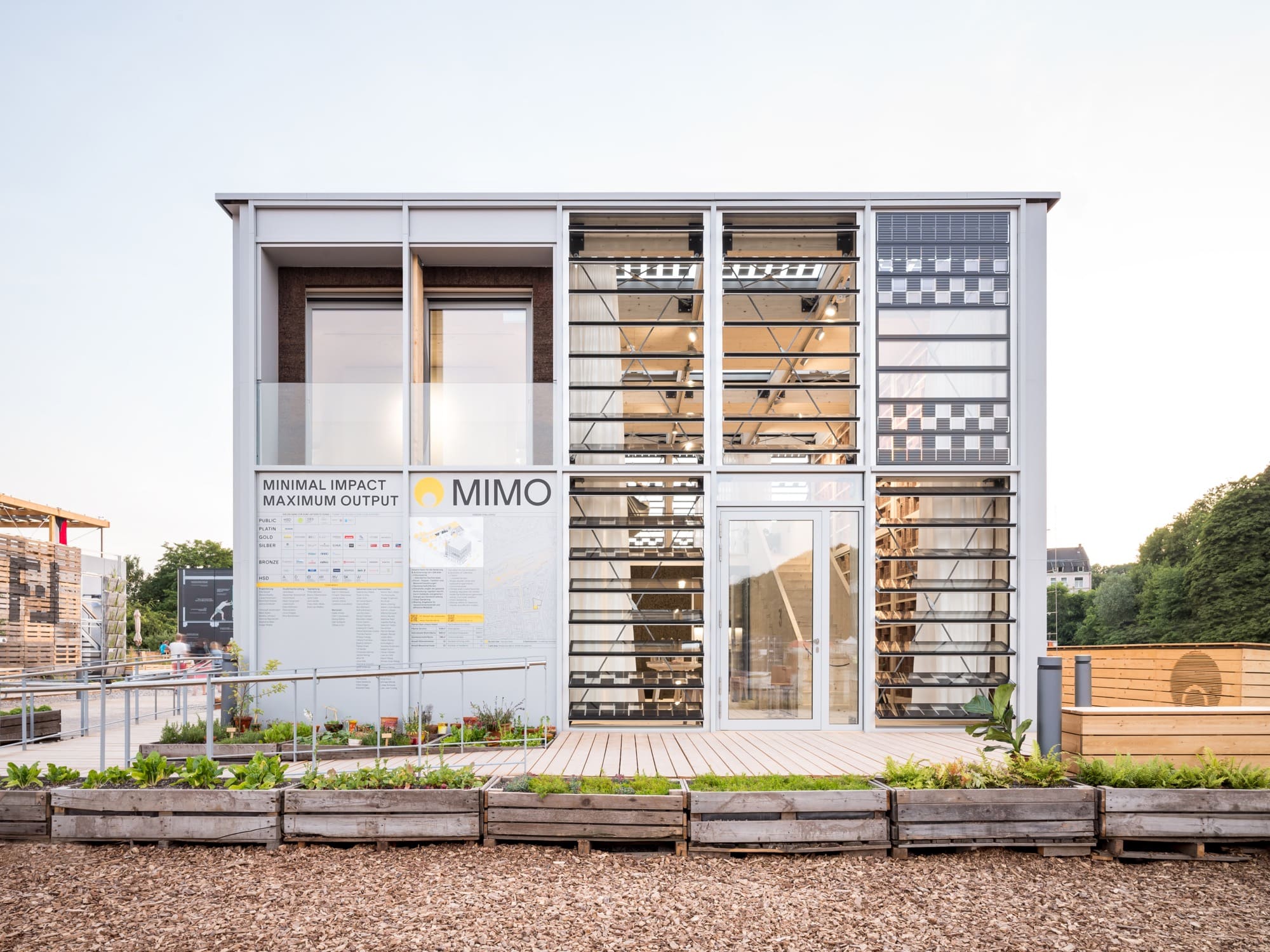 Facts about our HDU
This building is a representative extract of our concept for the addition of storeys on Café Ada.
Stacking of glue-free solid wood modules
Climate shell generates energy from solar radiation inside the building
Efficient energy usage with our energiBUS-system
Compact living space
Communal usage of spaces and offers
Urban Gardening
| | |
| --- | --- |
| Area (gross) | 100m² |
| Individual living area | 43m² |
| Communal area | 60m² |
| Number of living units | 1–2 |
| Number of residents | 2 |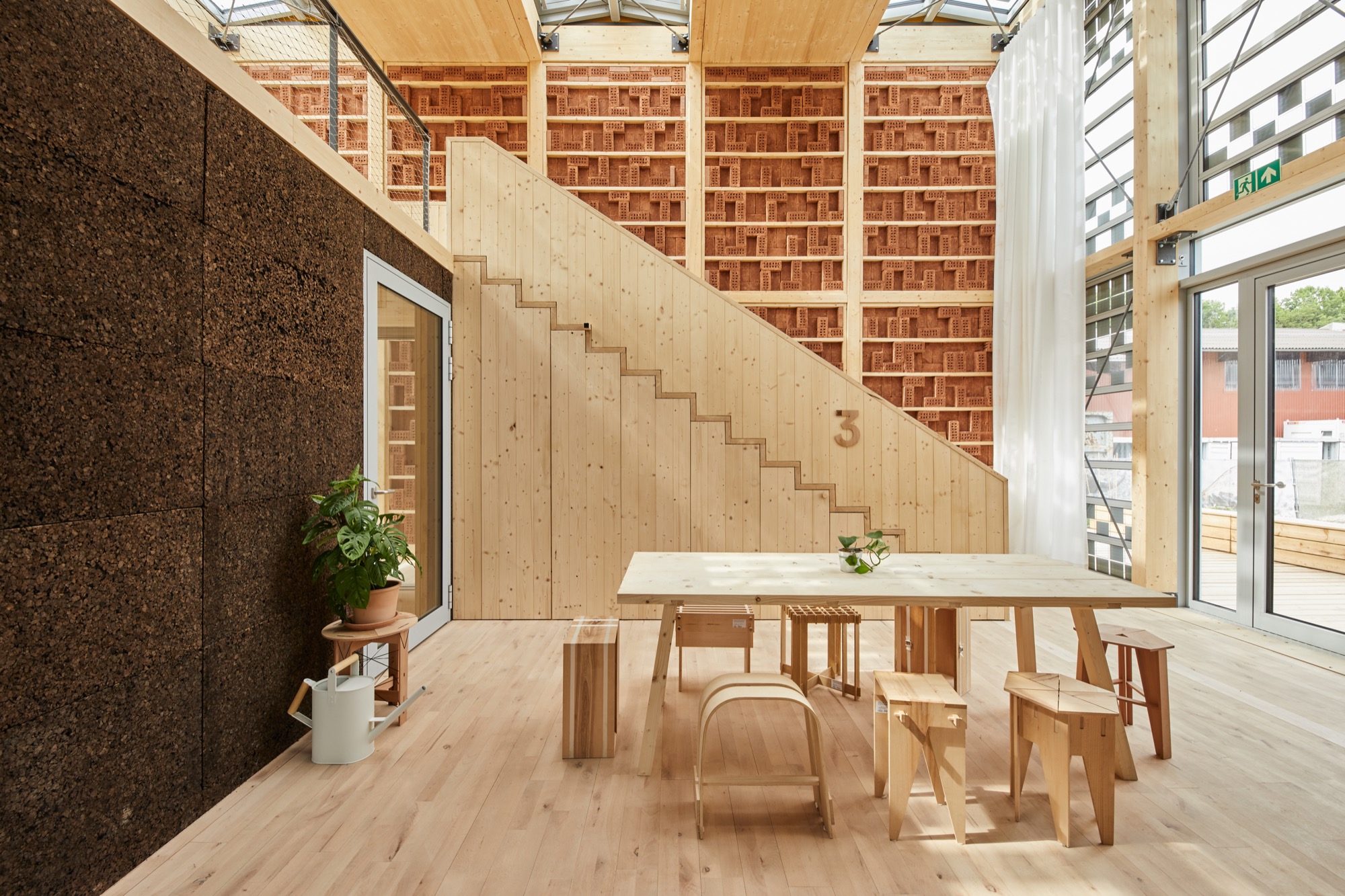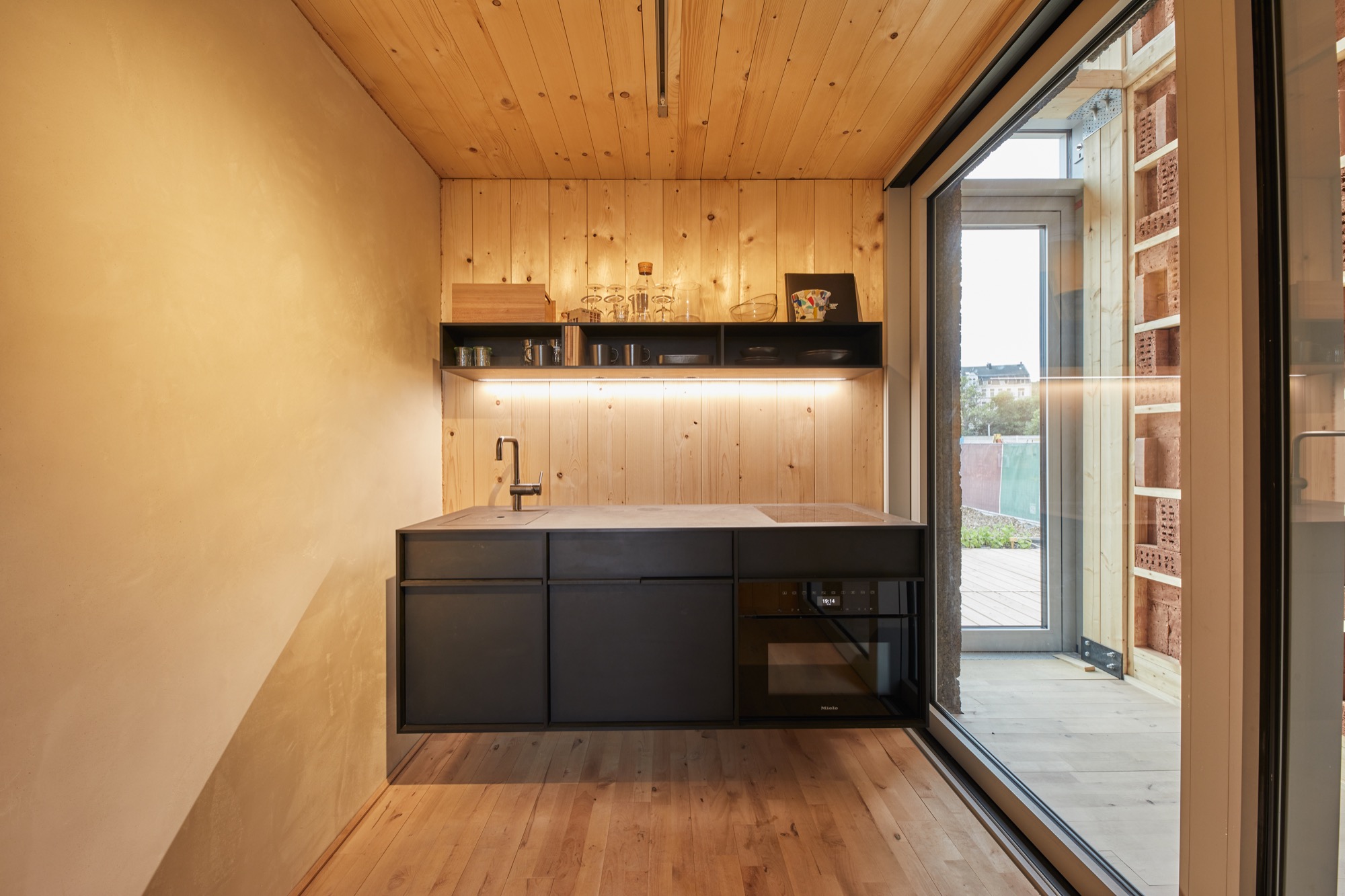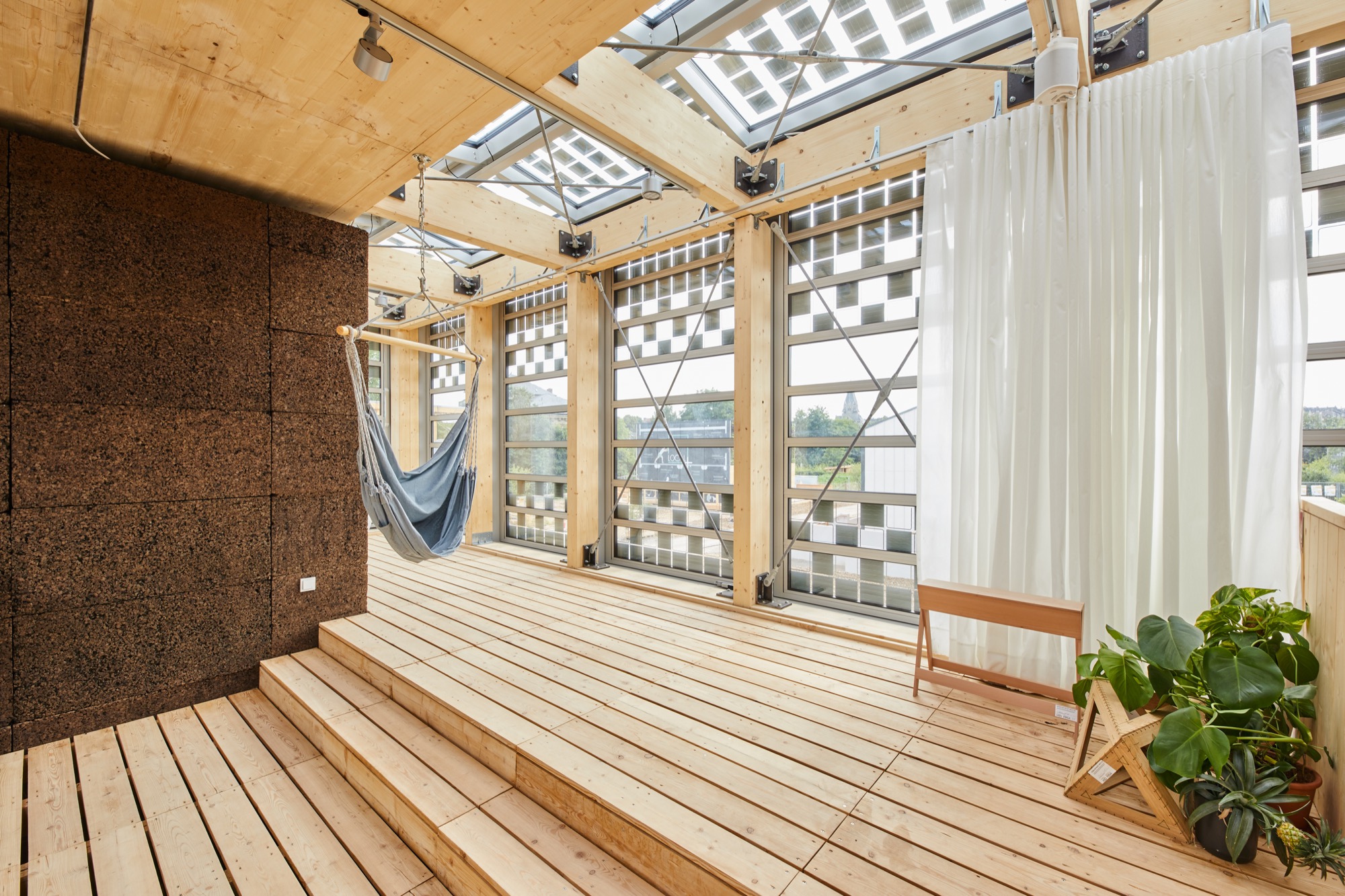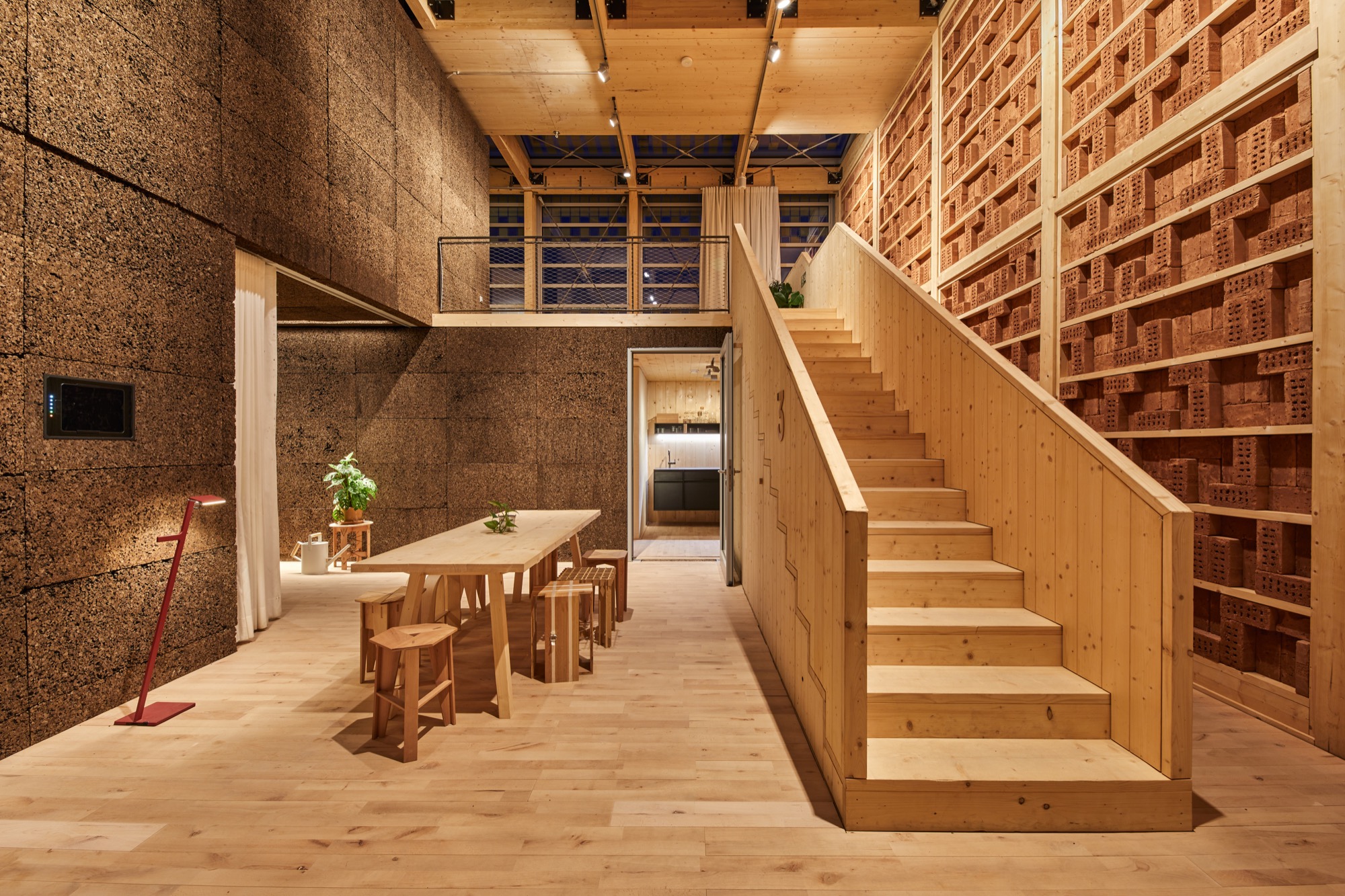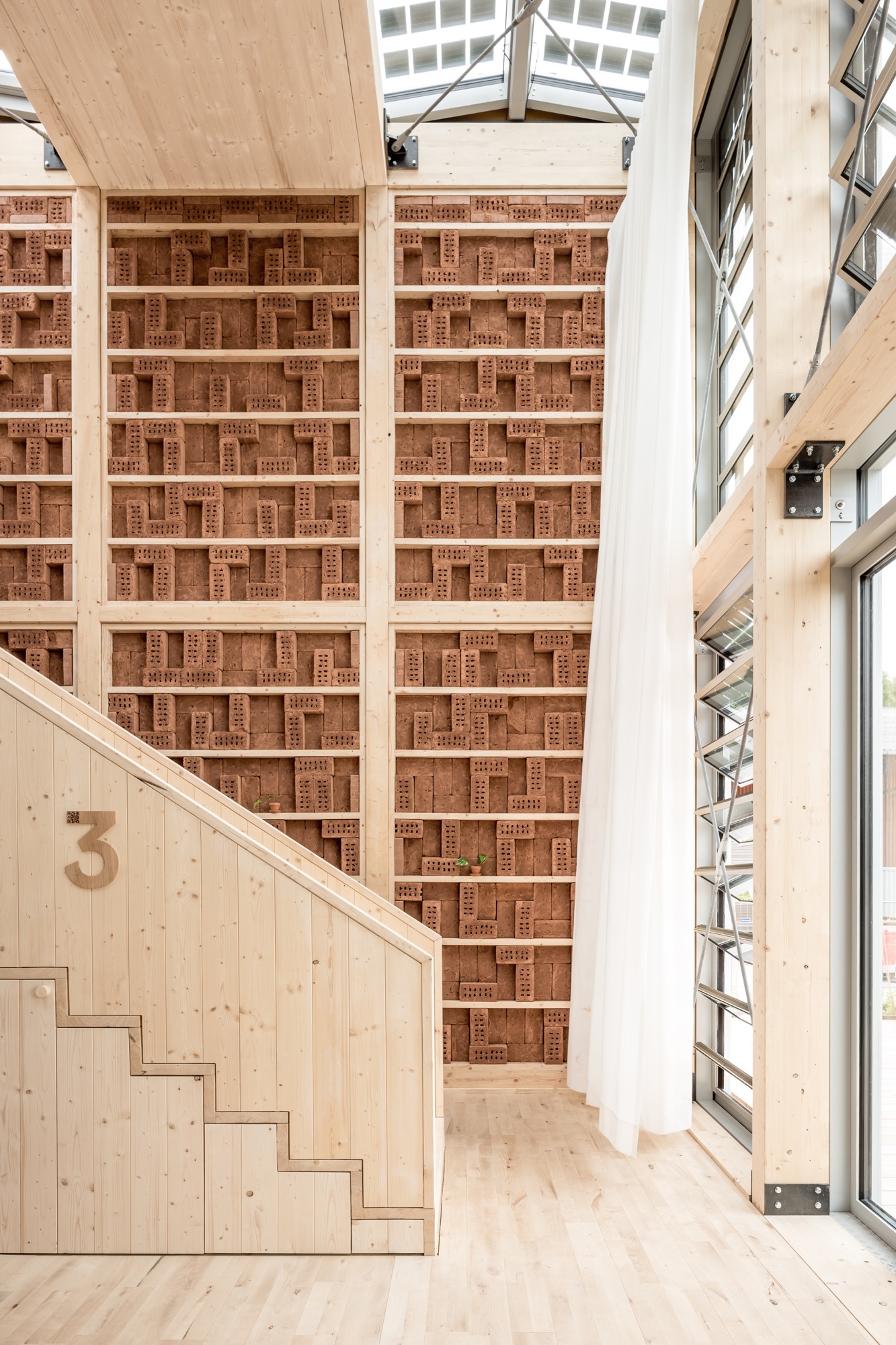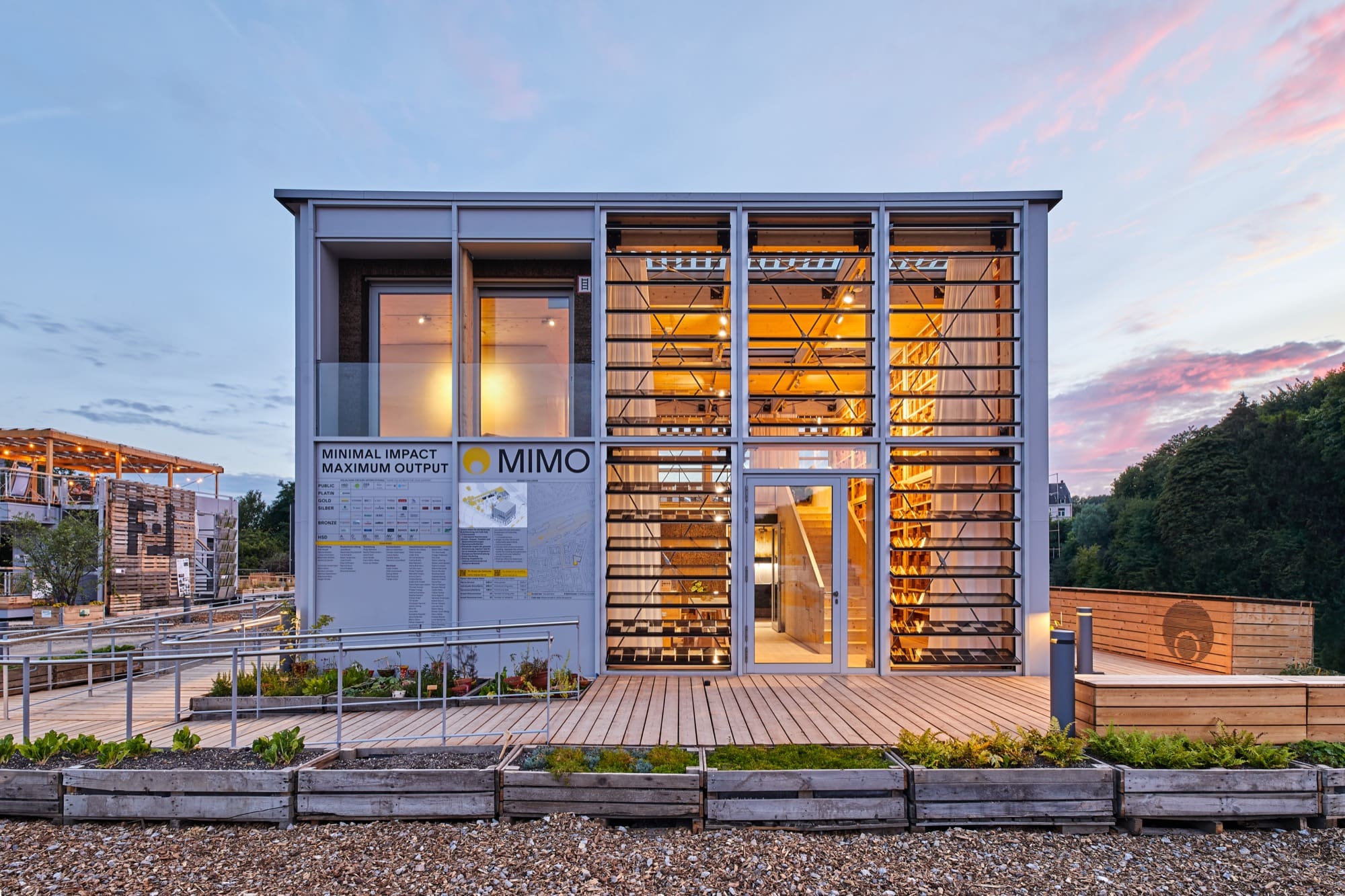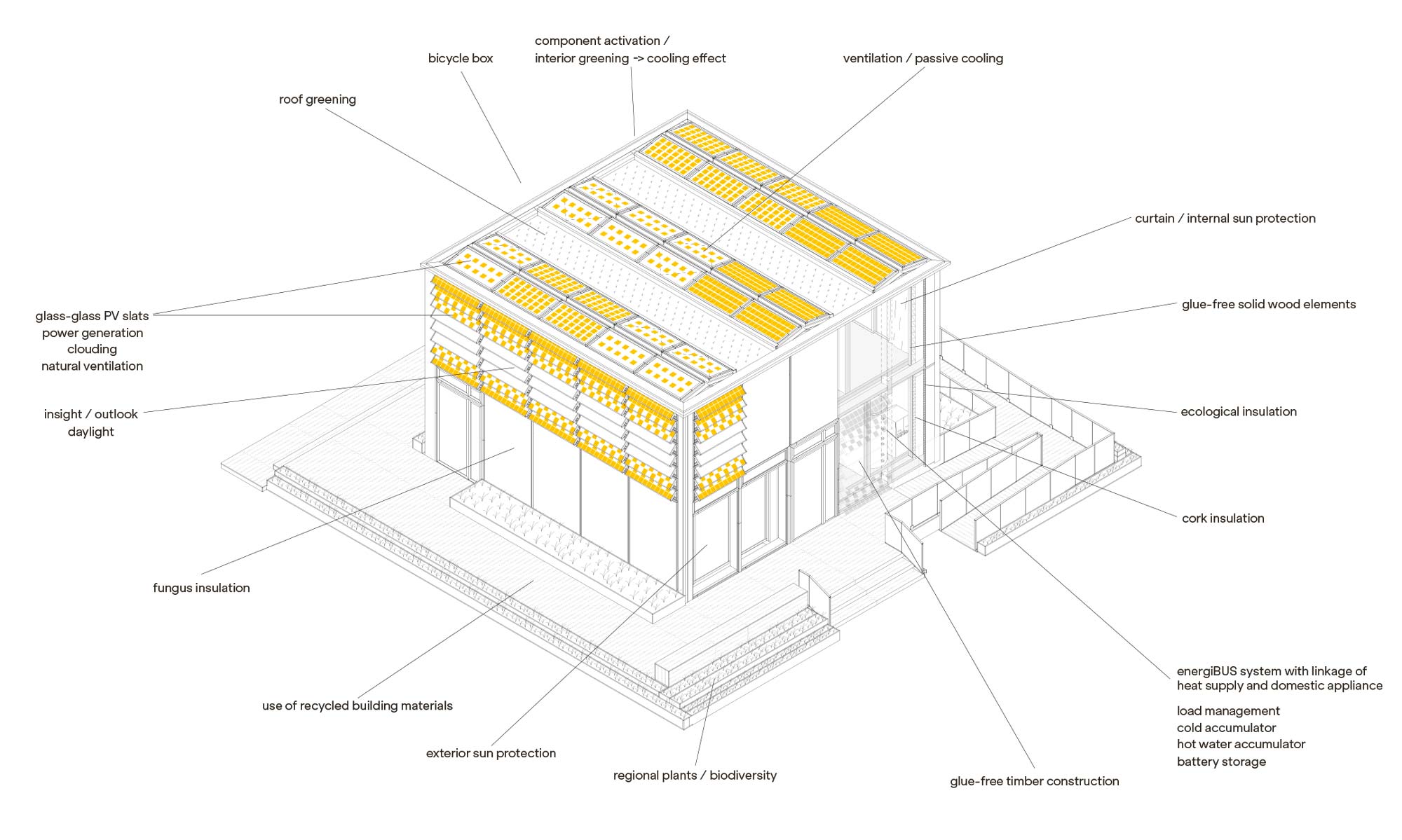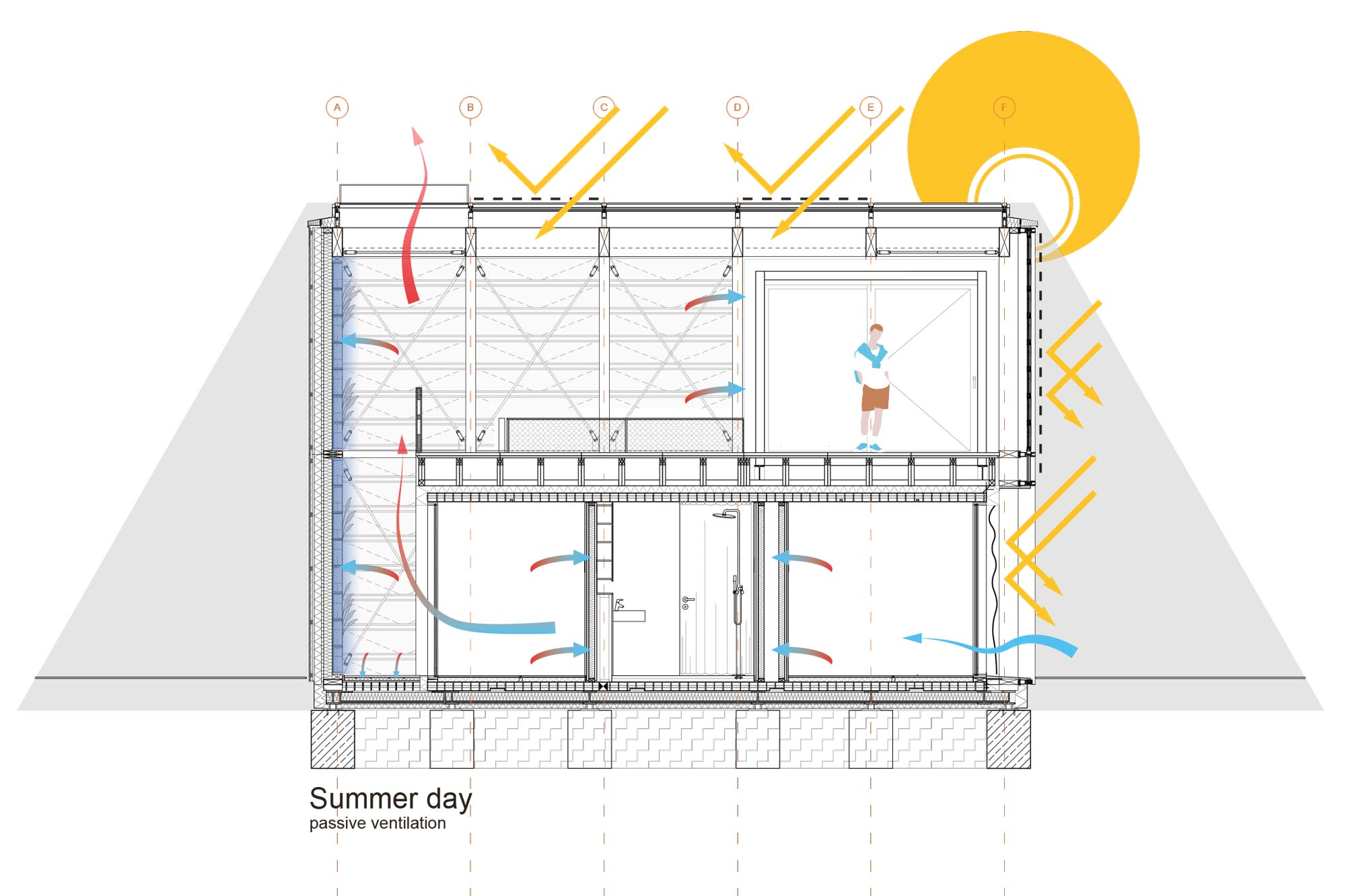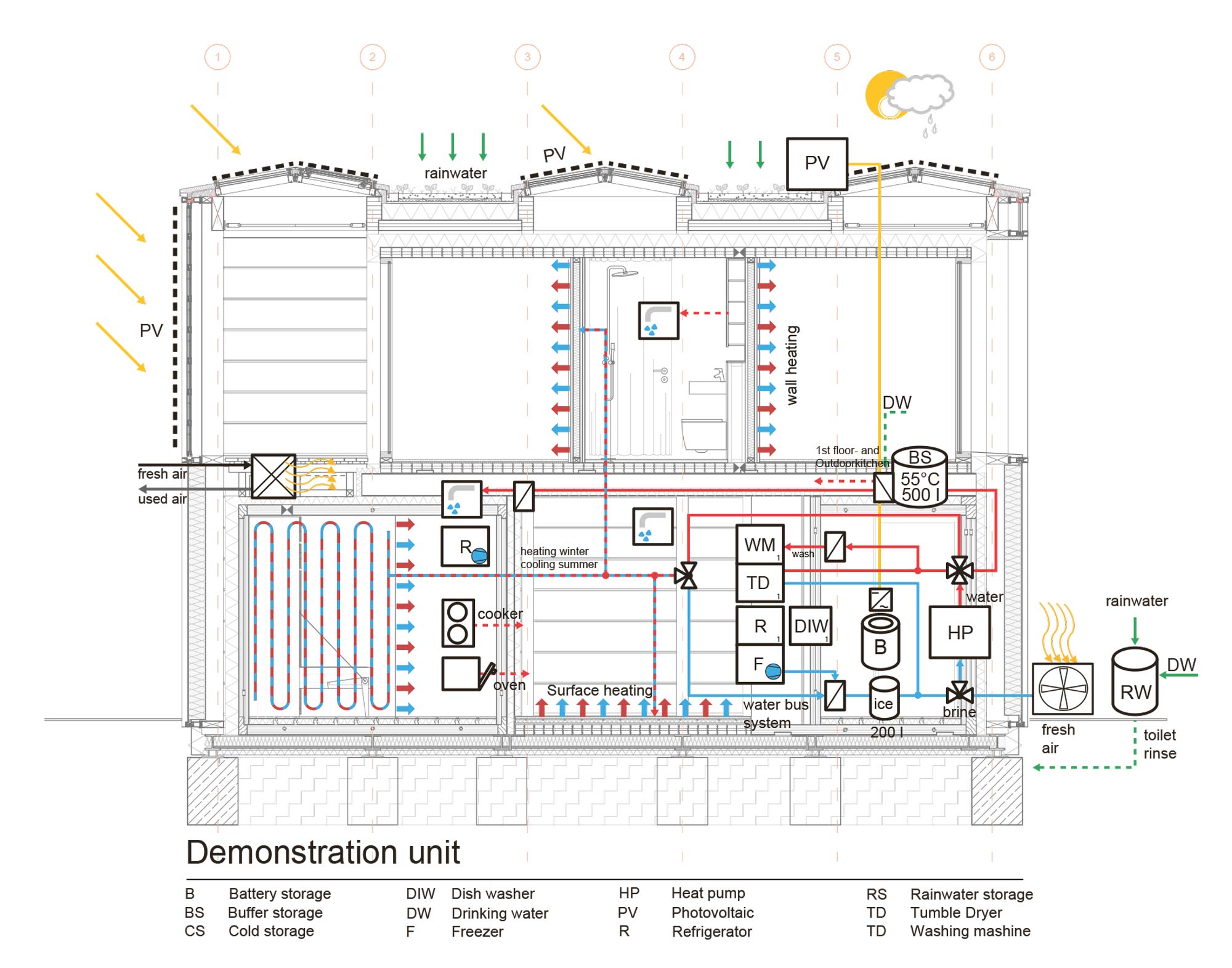 Public Tours
At the final of the SDE21/22 we offered Public Tours through our HDU. Unfortunately the final of SDE21 is already over. But you can still find the information, we presented in our app online. Furthermore you can tour the houses digitally.
Renderings of our HDU