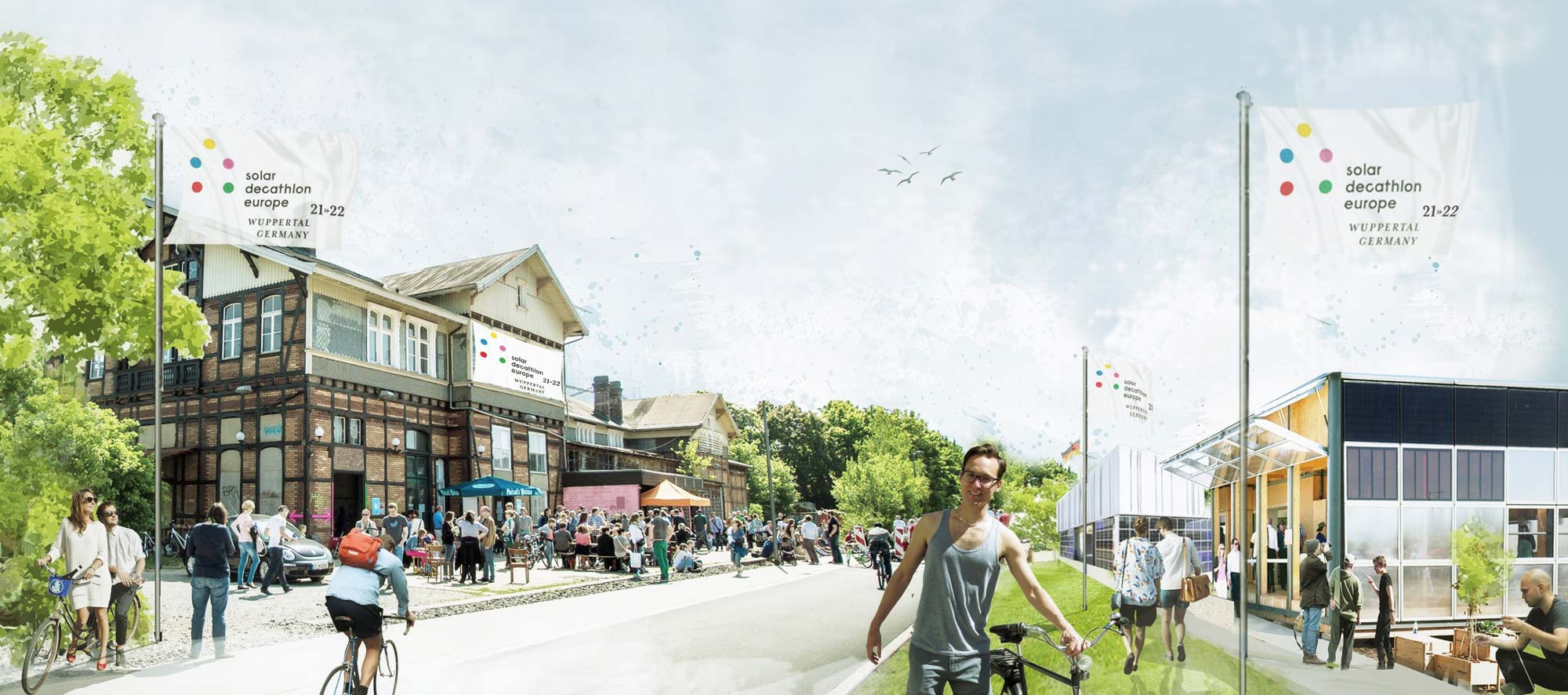 10.–26.06.2022
The finals of SDE21/22 in Wuppertal
In June 2022 the teams will present their 18 fully functional residential buildings to the public in Wuppertal. The Solar Campus will become an open forum and public exhibition with Public tours through the houses by the students who have designed and built them.
During this period the teams' House Demonstration Units (HDUs) and building designs will be thoroughly examined. A jury will determine the winner from a set of measurements and scores given in ten contests.
Time
June 10th–26th 2022
Location
Nordbahntrasse / Mirker Bahnhof
42105 Wuppertal
Germany
See it on Google Maps
Teams
18 teams from 11 countries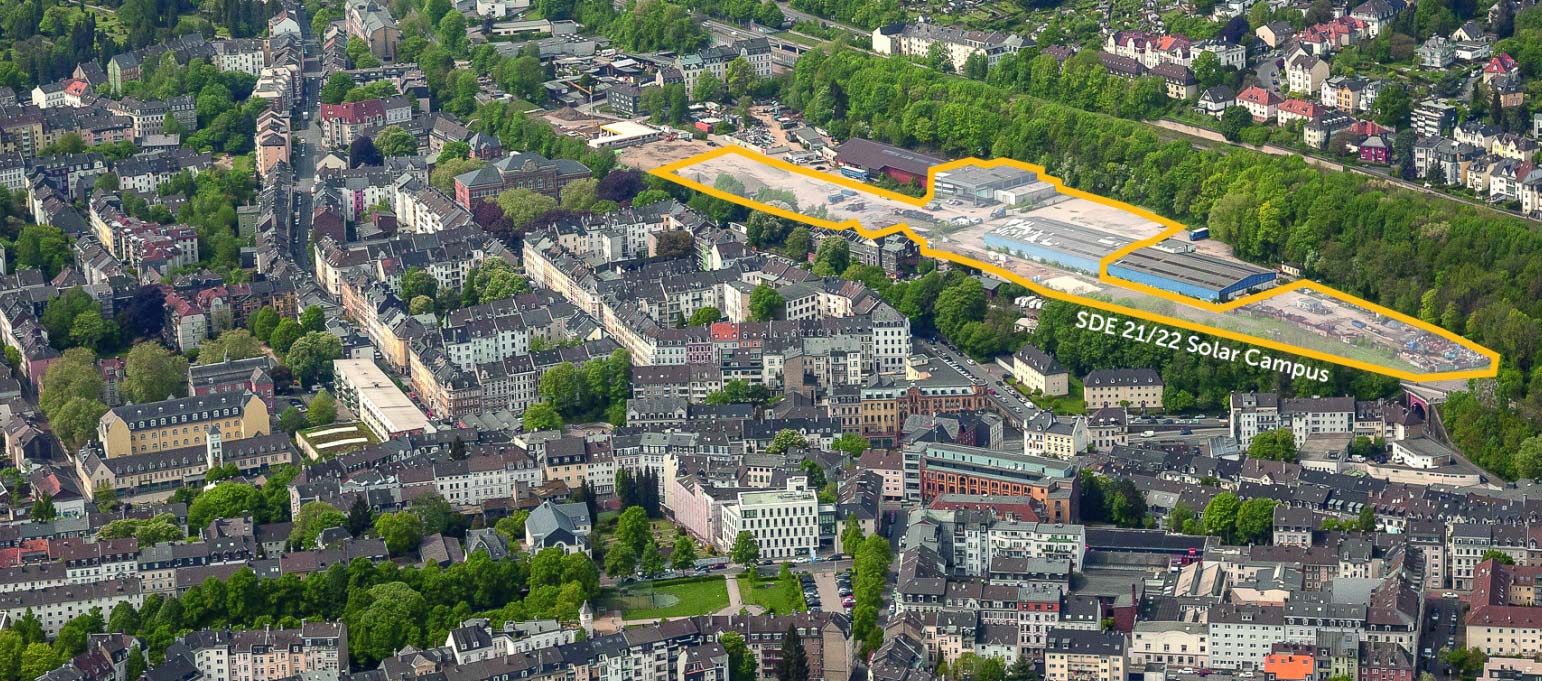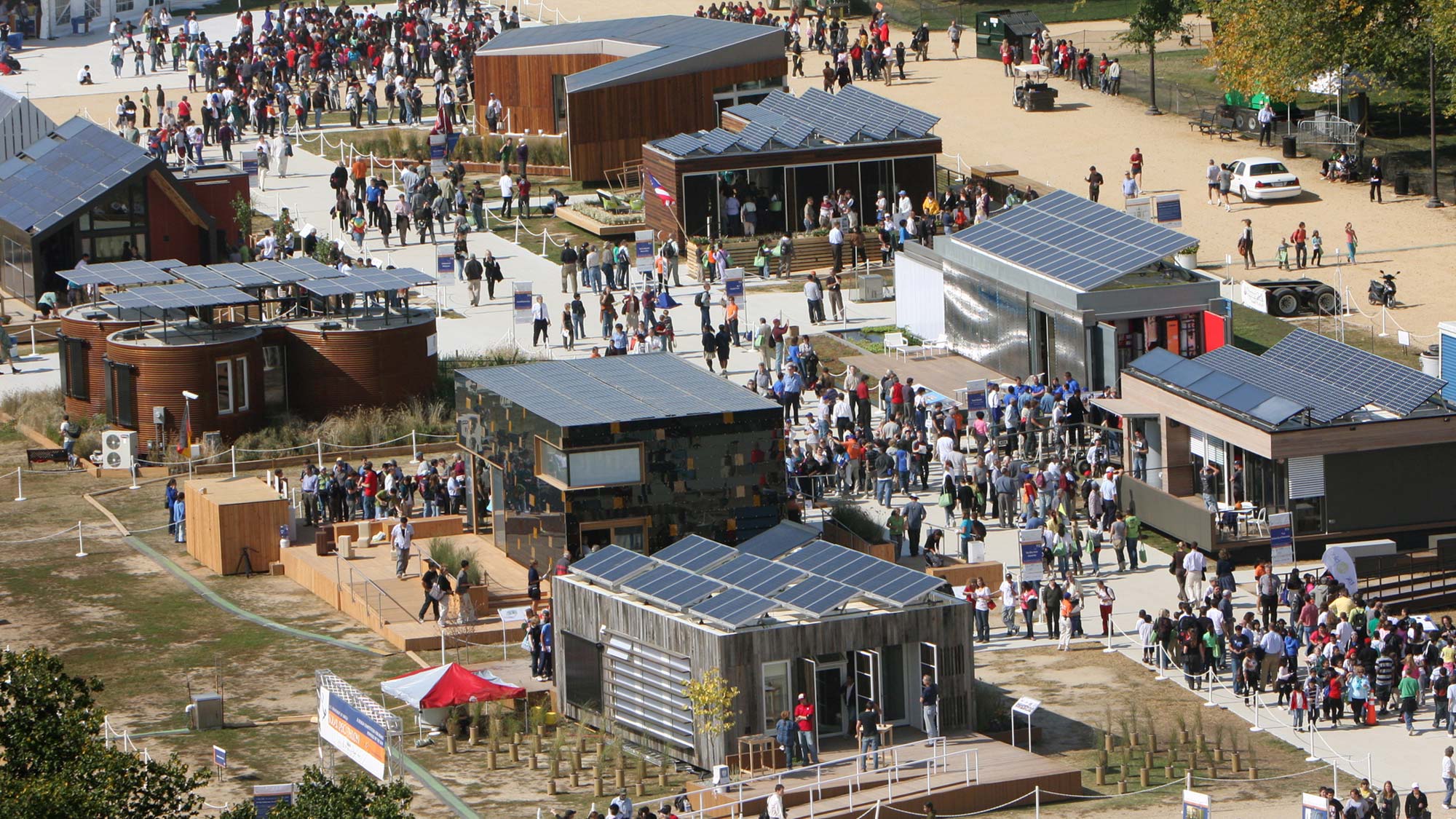 Be reminded of the event:
The Location:
Solar Campus in Wuppertal, Bahnhof Mirke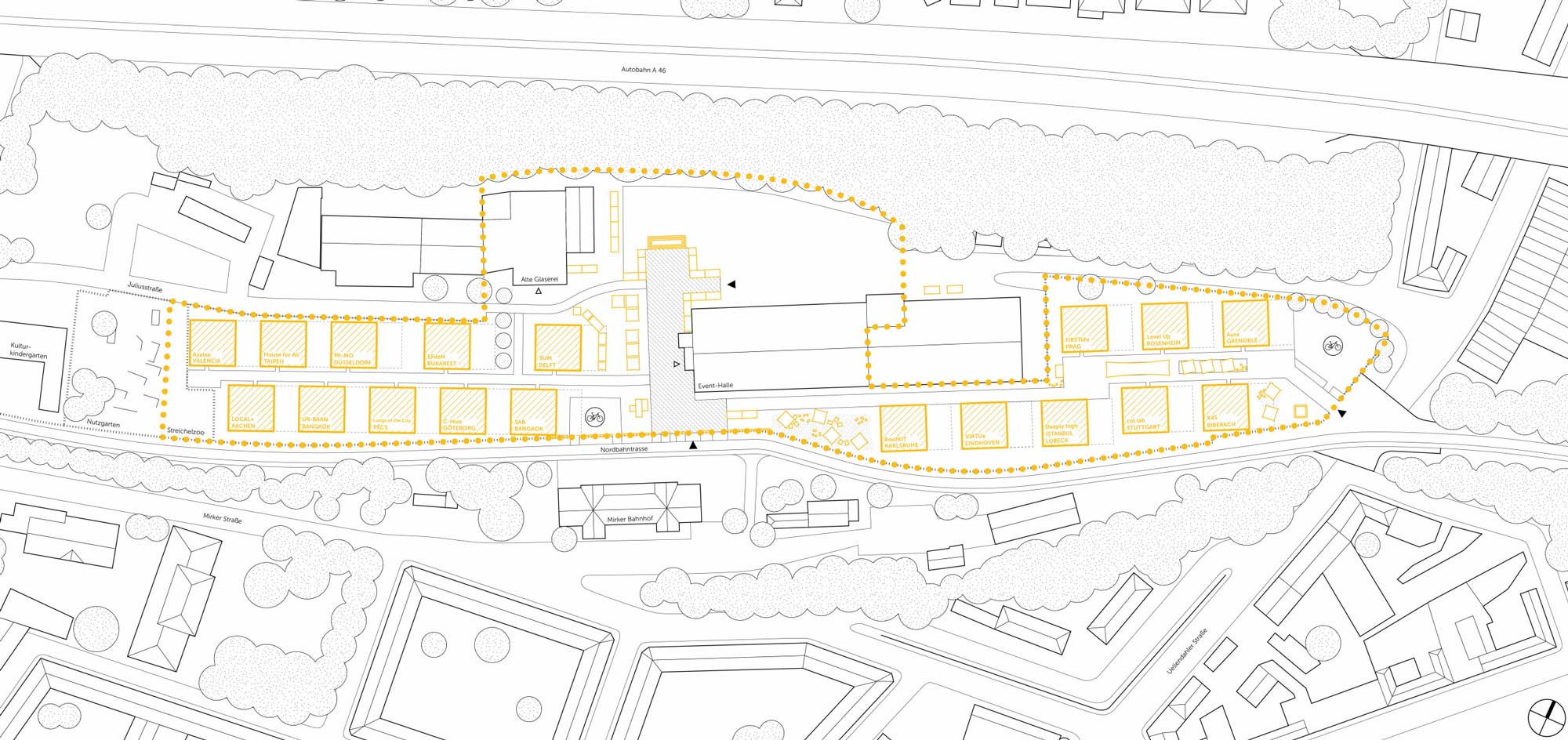 Between the Mirker Bahnhof and Nordbahntrasse the Solar Campus emerges: This is the competition area for the Solar Decathlon Europe 21/22. The teams will set up their 18 fully functional, one to two-story residential buildings there.
During the 10th to 26th of June 2022 the Solar Campus is open to the public. Besides the presentations of the 18 buildings, concerts and cultural activities take place.
The Mirker Bahnhof is a former station building and is right besides the Nordbahntrasse – a former railway line that became a pedestrian path through civic engagement. It crosses the entire north of the city Wuppertal.
Visitors can tour the houses from June 10th to 26th, 2022.
The Solar Campus can be easily reached by public transport, bike or foot.