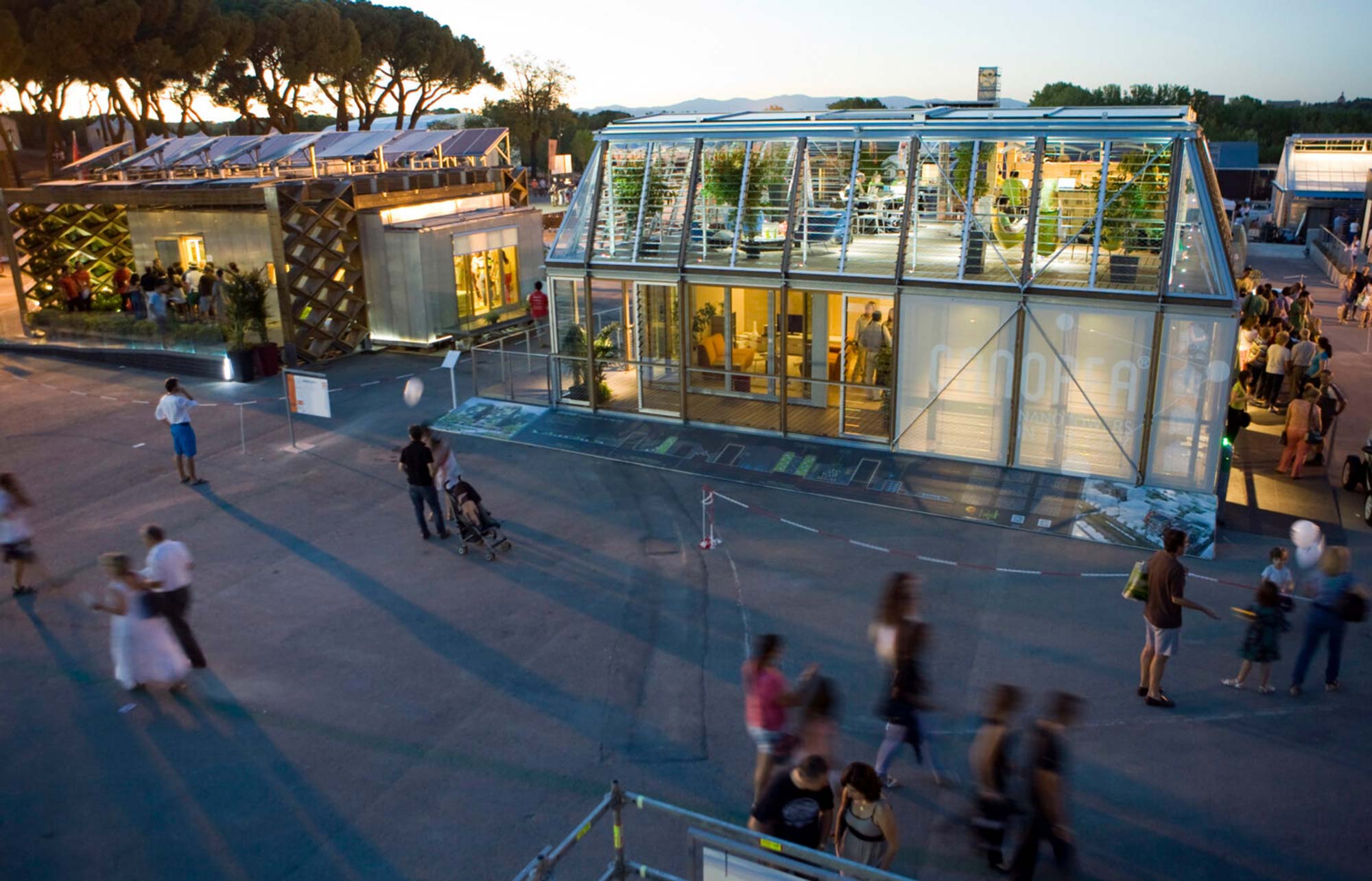 From 10 to 26 June 2022 a large and colourful exhibition awaits you next to the Nordbahntrasse in the district of Mirke.
At the Solar Campus, 18 teams from 11 countries will present their 18 buildings. You can visit the houses, join guided tours and attend the award ceremonies. Apart from the event one can find a wide programme consisting of concerts, culture days and many other activities. Furthermore, there will be Out of Competition Awards (OOC) awarded to the teams.
PROGRAMME
For the current programme, please refer to the official website of the Solar Decathlon Europe 21/22:
Opening hours
10-12 June, 16-19 June & 22-26 June 2022
Guided Tours
You can explore current living trends and architecture innovations through guided tours. There will be tours in and around the houses of each team as well as in Wuppertal and the Mirke District.
Award Ceremonies
During the event phase the teams' houses will be monitored and evaluated by a jury of experts in 10 contests. The winning teams for each contest will be publicly awarded at an award ceremony. On 24 June, the closing ceremony for the overall winning team of the SDE 21/22, based on the points achieved in all ten contests, takes place.
Out of Competition Awards
In addition to the ten competitions, teams are judged in other categories and awarded special prizes. Institutions and associations present these so-called Out of Competition Awards (OOC) for particularly successful theme-specific solutions. The prizes are awarded at public award ceremonies.
Country & Culture days
At the Country and Culture Days, the teams present their countries. Together with the other German teams, we will present Germany on June 19.
Educational Days
The Solar Decathlon Europe 21/22 also offers an educational programme. On these days classes of pupils can learn about sustainability.