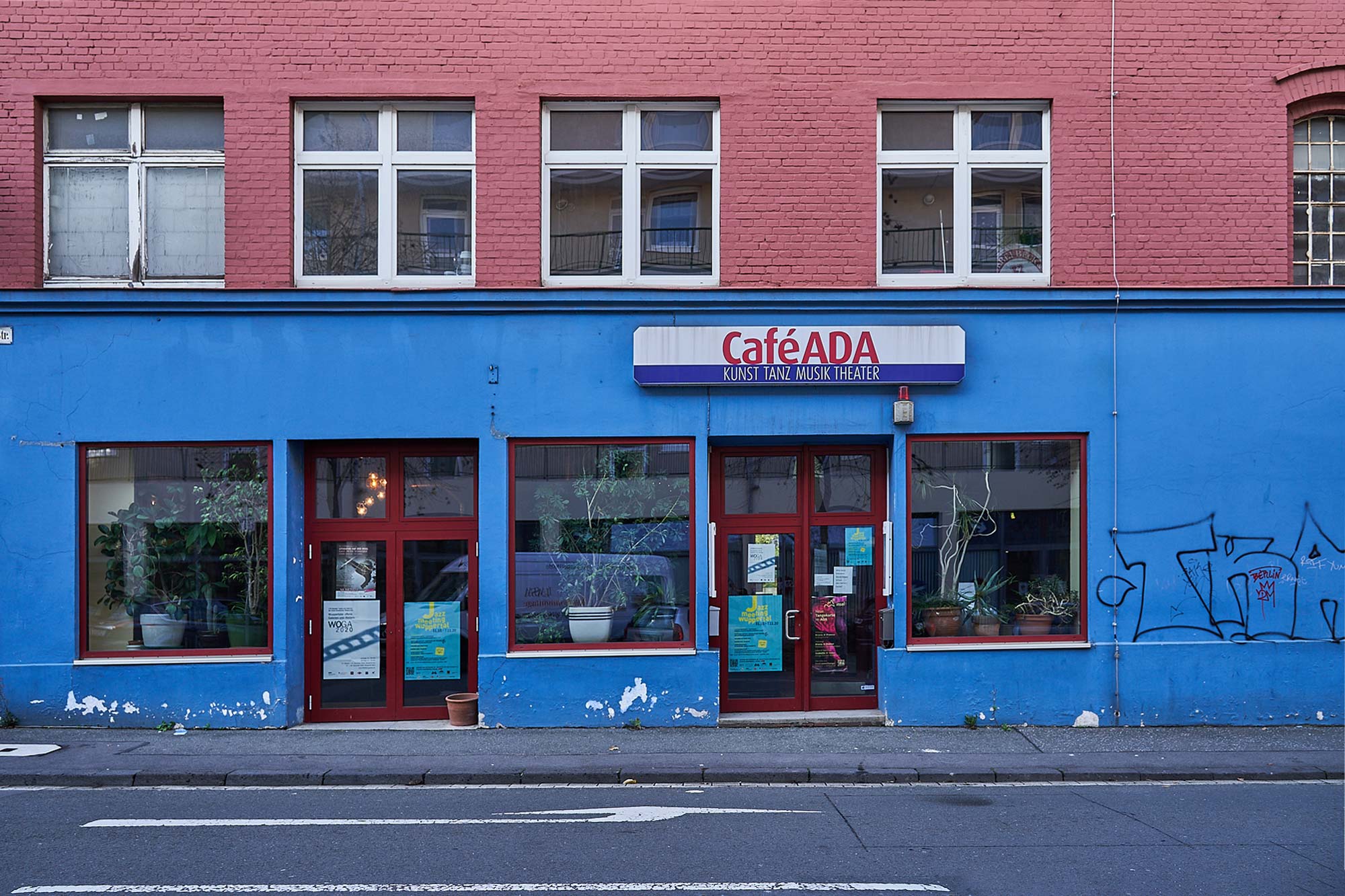 We are adding living space to Café Ada
Café Ada is located in the heart of the ›Mirker Quartier‹ in Wuppertal, Germany. The café is not only a meeting place for coffee lovers, but also a cultural hotspot for art, dance, music and theatre.
The roof of Café Ada is currently not in use. We plan to add living space on top of Café Ada that will benefit the café and the people in Wuppertal.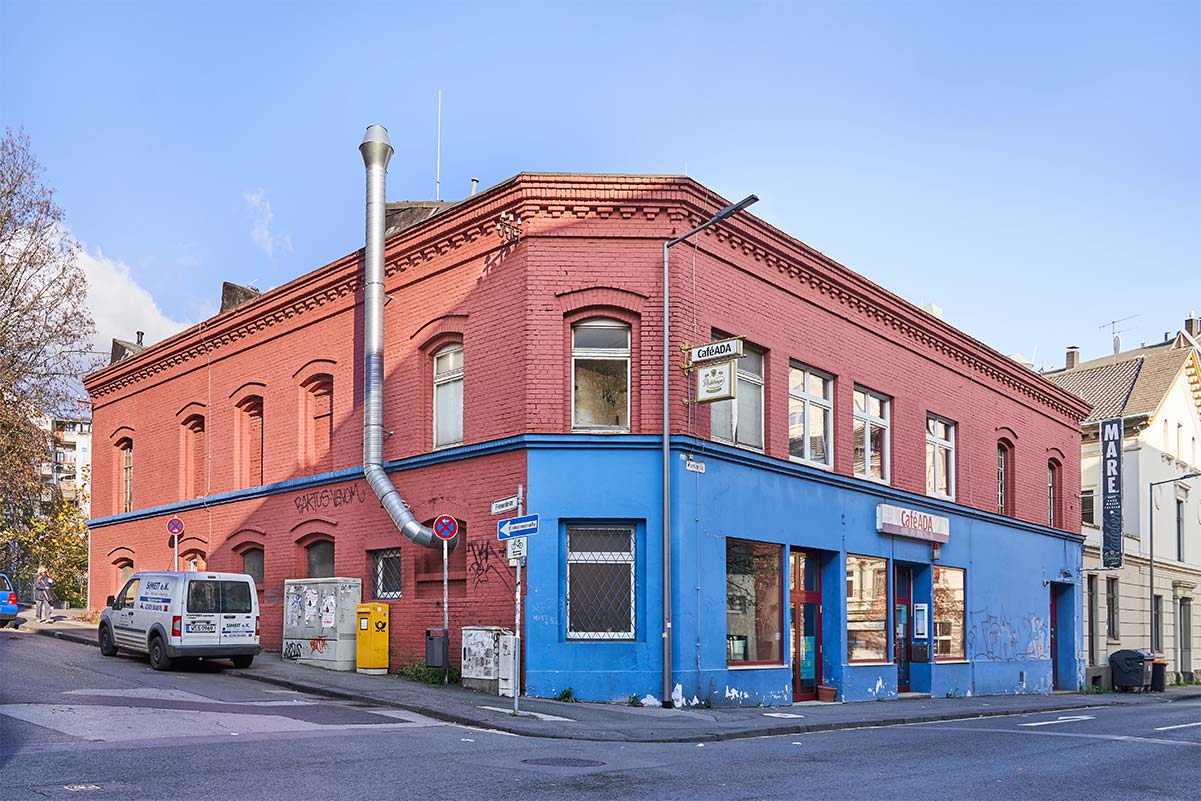 Facts about the building
construction area
456 sqm
site concept area
2 500 sqm
construted
around 1905
type of building
Solitaire with industrial character
use
Cafe, event location for art, dance, music, theatre
floors
2 floors
floor height
3.5 m first floor
3 m second floor
roof shape
sawtooth roof
construction method
column grid
last renovation
completely renovated in 2006
energy supply
natural gas and power grid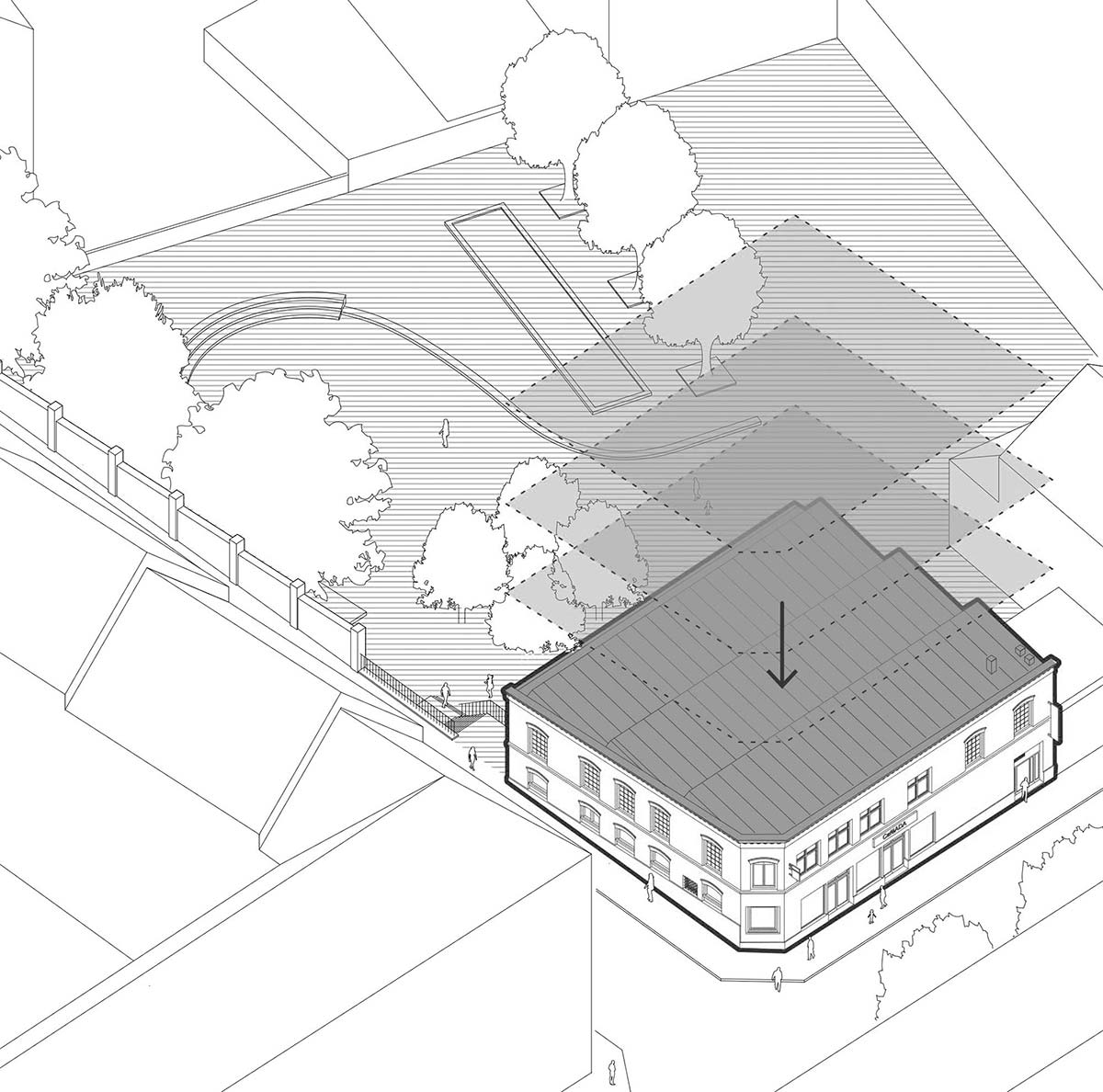 Wuppertal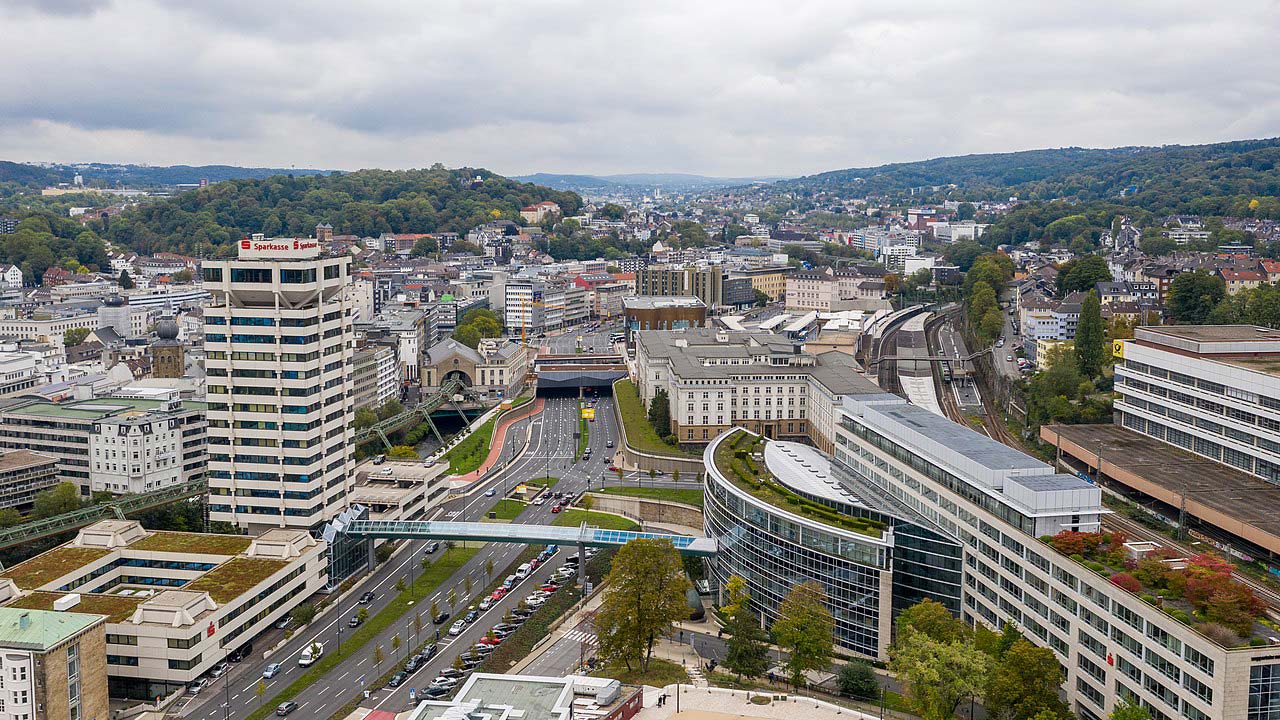 Wuppertal is a city in the west of Germany and part of the densely populated metropolitan area the ‹Rhein-Ruhr-Gebiet›. Wuppertal is not only famous for its floating tram the ‹Schwebebahn›: Also the dance ensemble Tanztheater Pina Bausch performed in the city. Wuppertal is called Wuppertal because it is located in the valley of the river Wupper.
Facts about Wuppertal
| | |
| --- | --- |
| Population | 355.100 people |
| Size | 168 km2 |
| State | North Rhine Westphalia |
| River | Wupper |