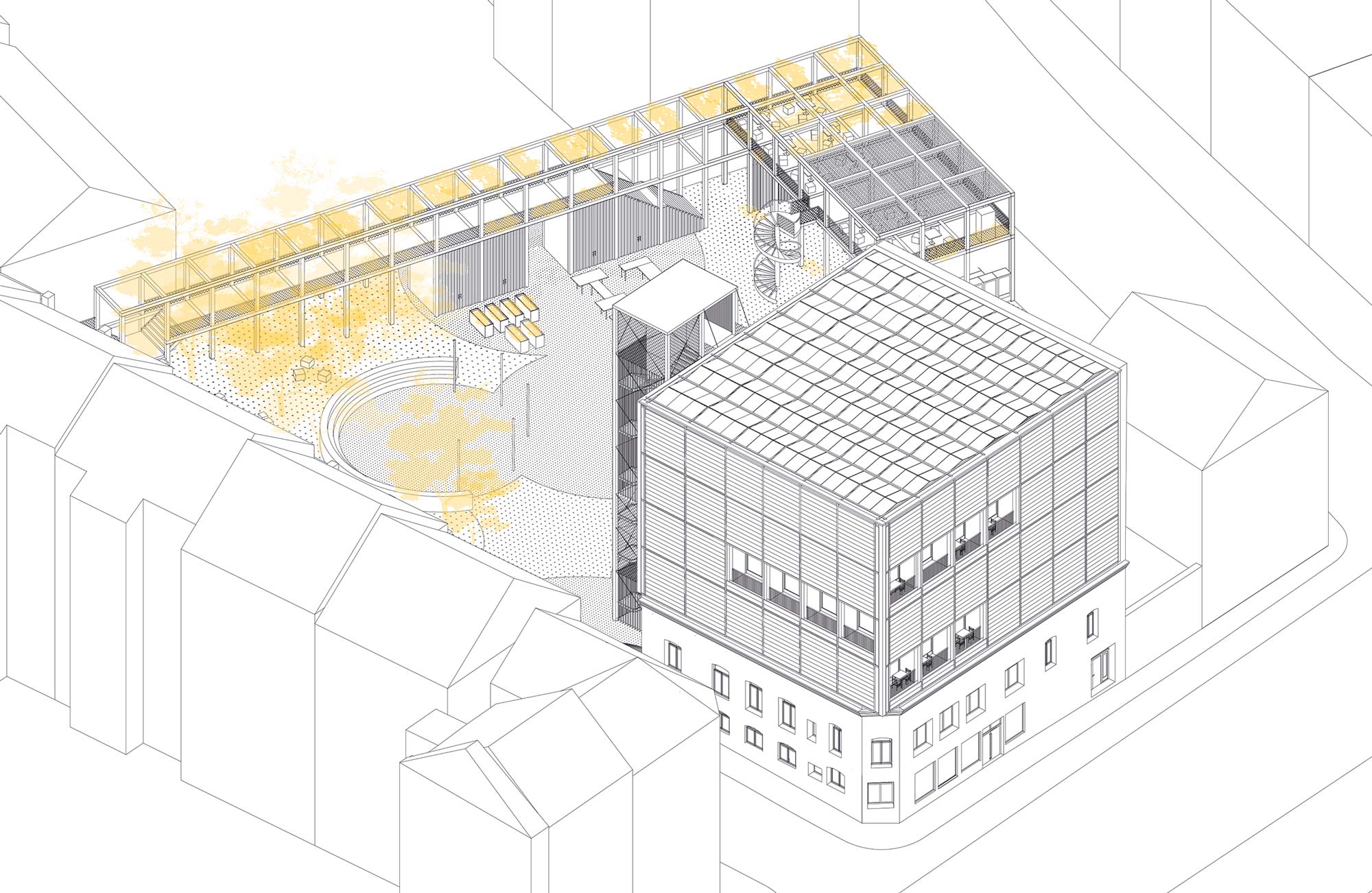 Sustainable living space for Wuppertal.
We propose to extend Café Ada with residential and public area. The building shall not only be the foundation for a stable community inside the house but also enrich the Mirker Quartier.
Our concept follows the motto: Minimal Impact – Maximum Output. We only want to intervene minimally, but create maximum benefit for the community.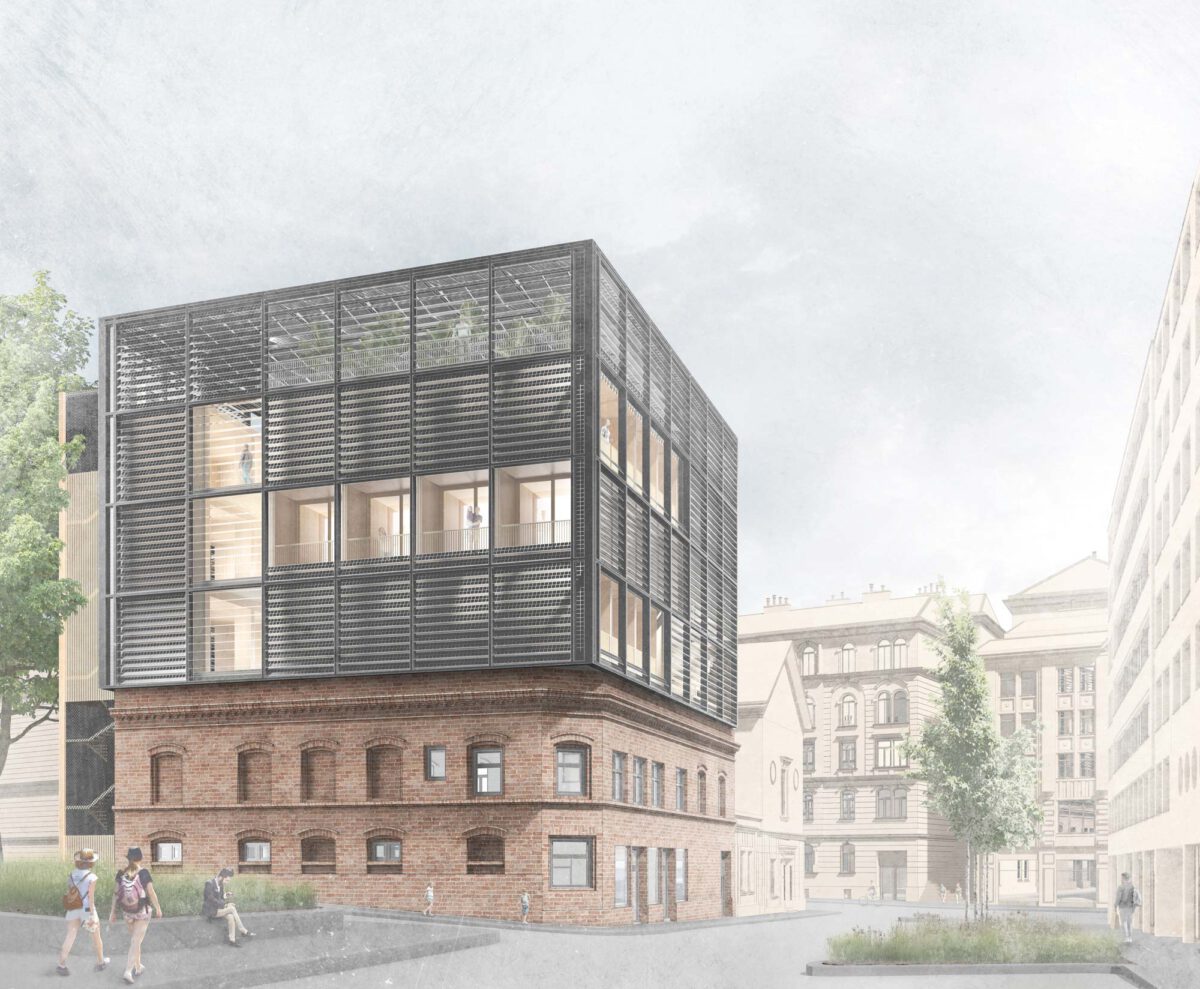 The key aspects of our building
Building Concept
17 modules are stacked to create 15 apartments for residents of all age groups as well as community space. People can come together on the roof terrace and plant their own vegetables. The whole structure is surrounded by a climate shell that adapts to the weather and generates energy from solar radiation.
| | |
| --- | --- |
| additional floors | 3 floors + roof terrace |
| apartments | 15 apartments |
| size / apartment | 21.5m² – 73m² / apartment |
| residents | up to 33 people |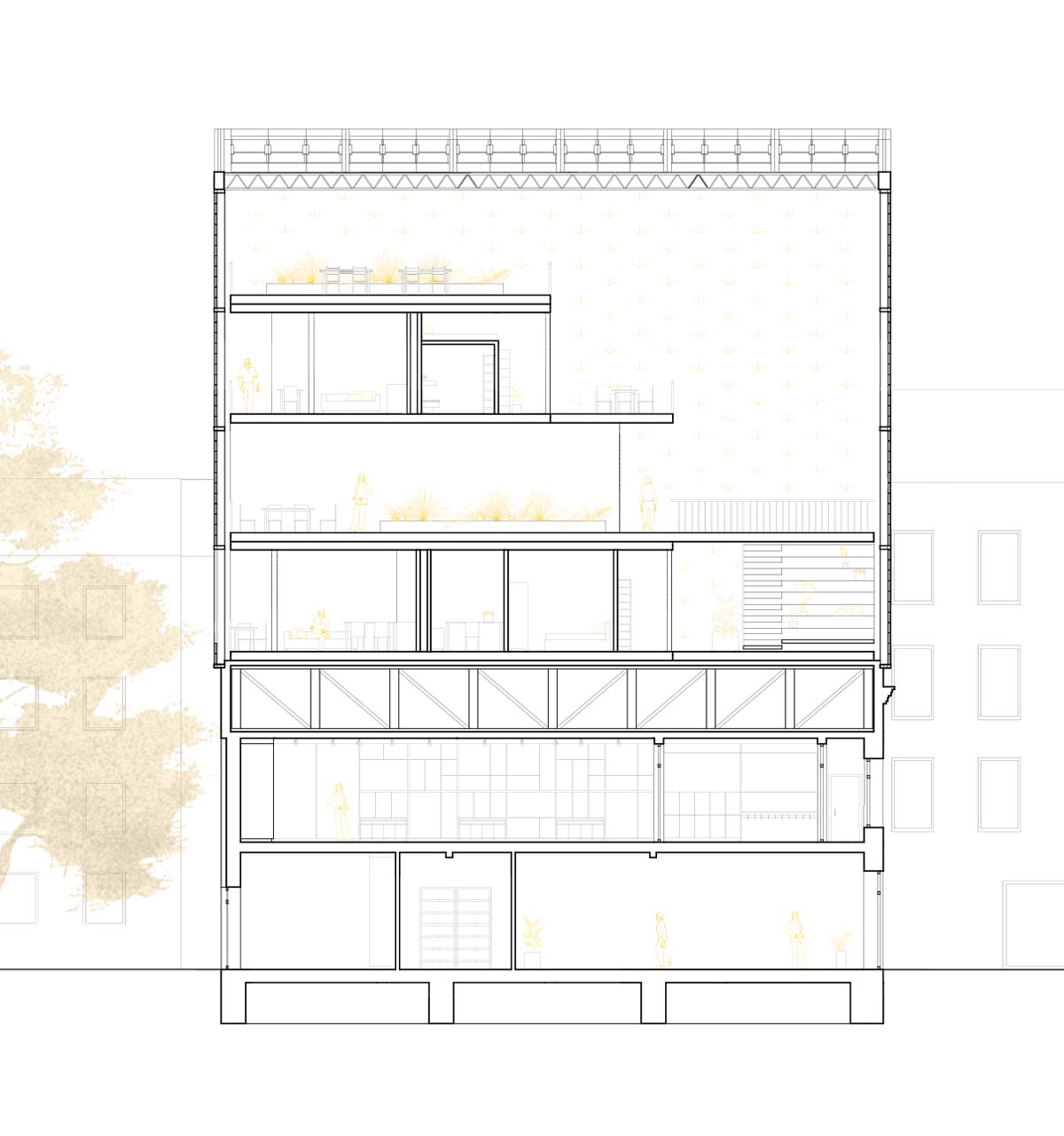 Apartments
Our structure of Café Ada consists of 15 apartments for 33 residents. There are four different apartments: student apartment, double apartment, maisonette apartment and family apartment. All apartments have a balcony with either north, south or west view. A small kitchen and a laundry room are common areas. On each floor is a storage room. Every floor can be reached with an elevator.
| | | | |
| --- | --- | --- | --- |
| | size | rooms | balcony |
| 3 × Student Apartment | 21.5m² | 1 | 1 |
| 8 × Double Apartment | 36.5m² | 2 | 1 |
| 2 × Family Apartment | 73.0m² | 3 | 1 |
| 2 × Maisonette | 73.0m² | 2 | 2 |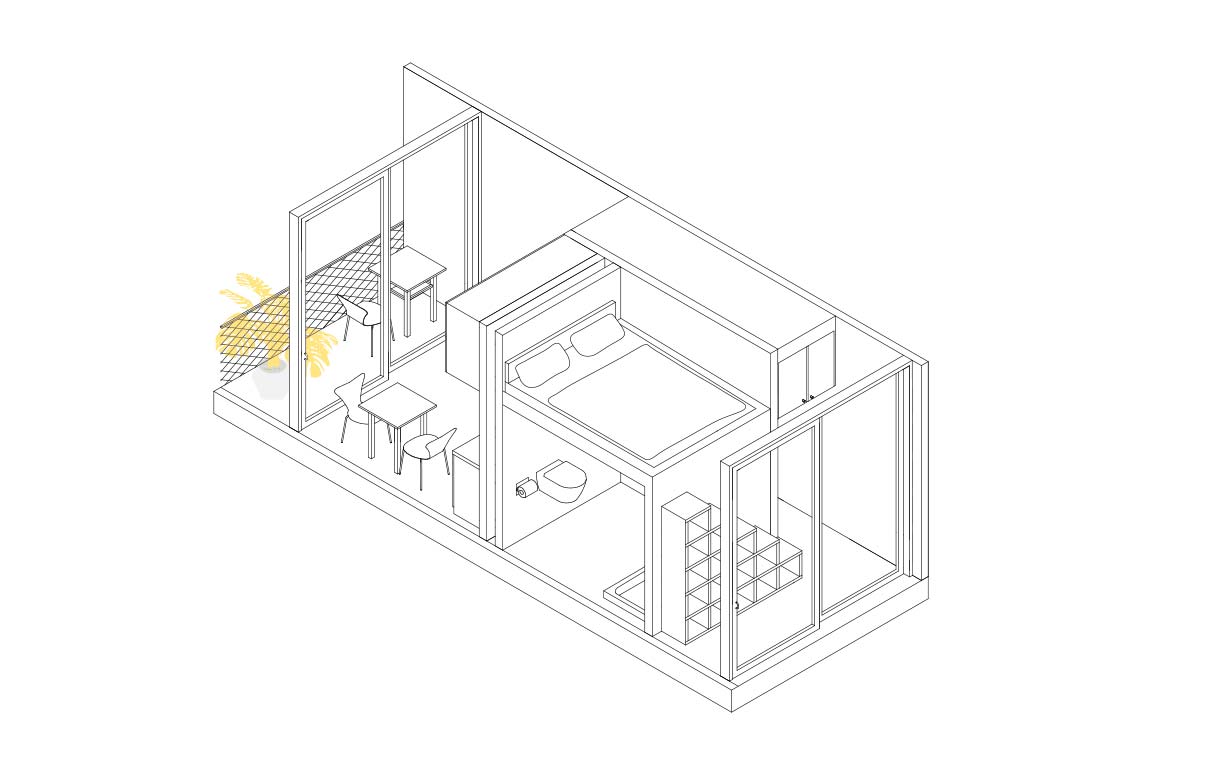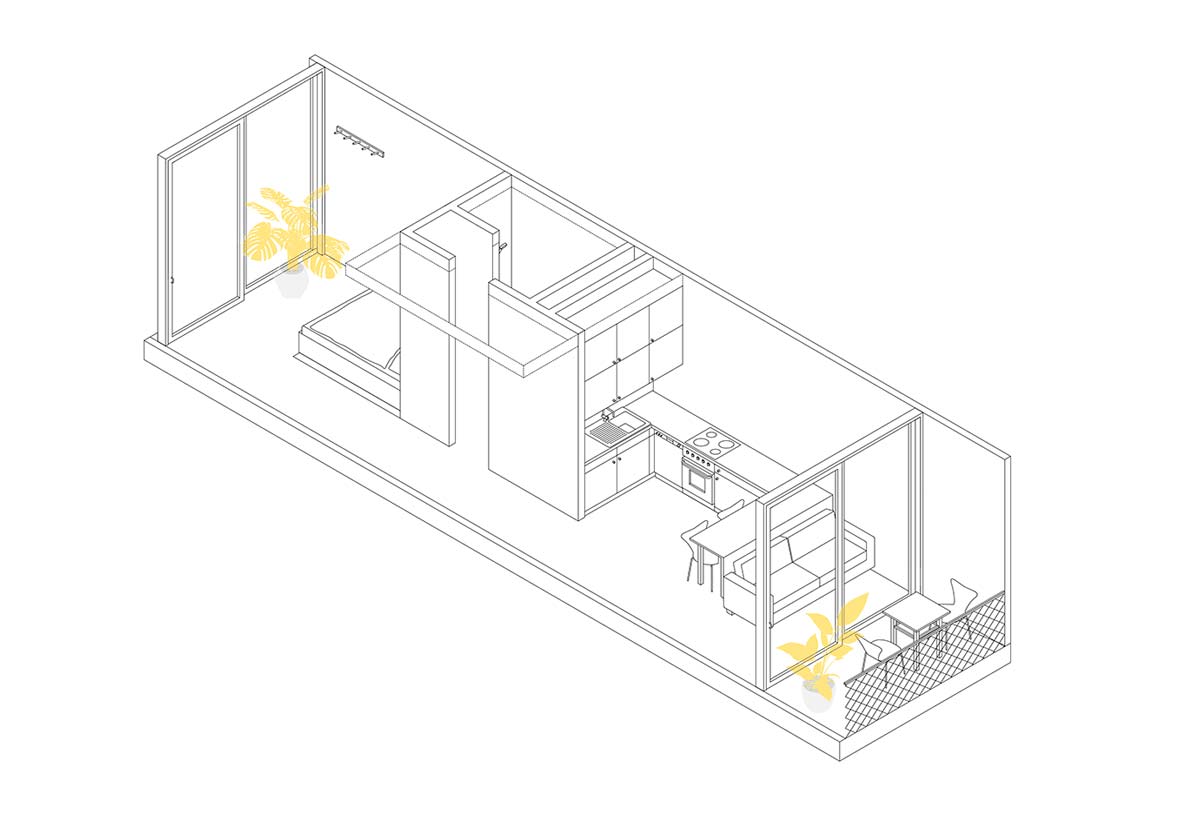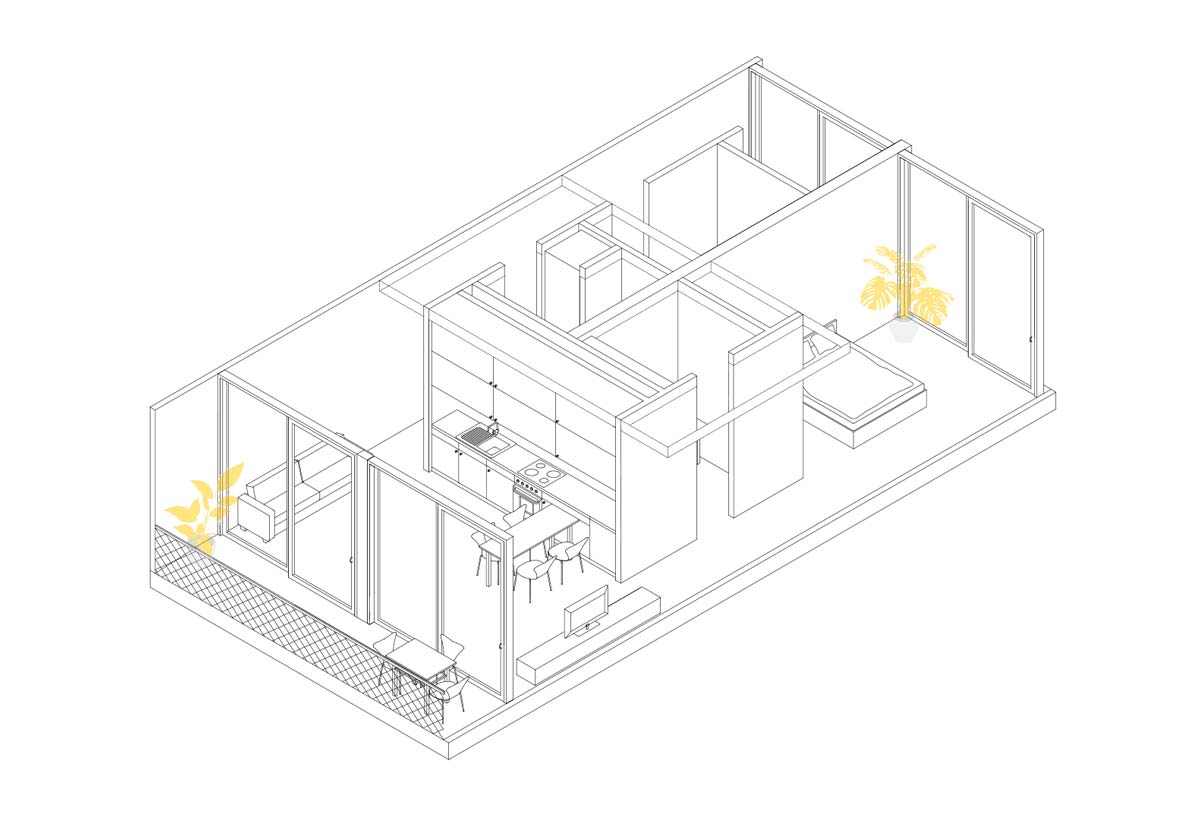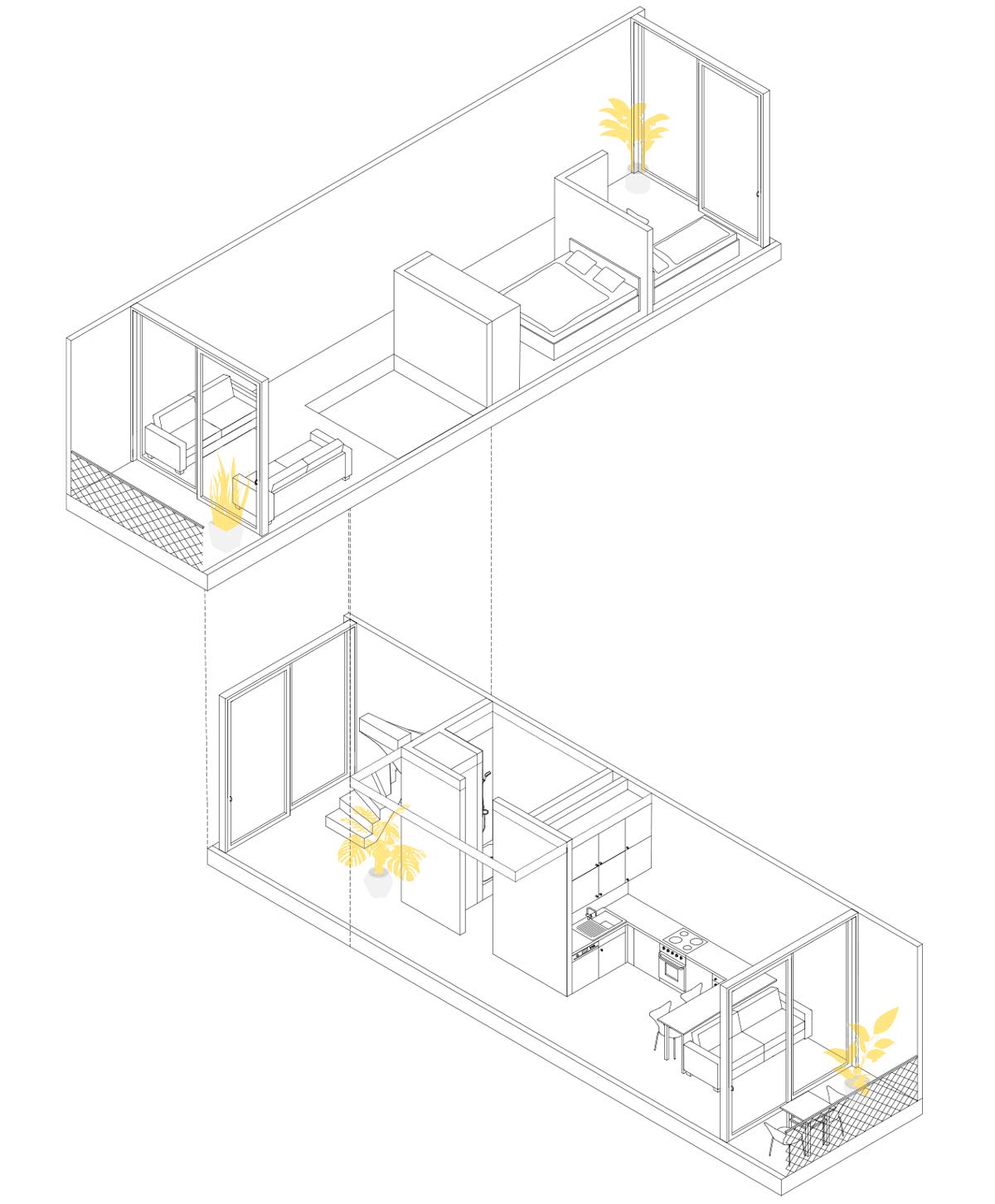 Climate Shell
The entire structure is surrounded by a climate shell consisting of vertical slats. The house is ventilated with fresh air through the slats. In addition, each slat is fitted with photovoltaic cells and thus generates sustainable energy from solar radiation.
The slats of the climate shell are movable and can be managed:
The slats can move with the position of the sun.
The slats can prescribe the interior airtight.
The slats can be adjusted according to the need for fresh air.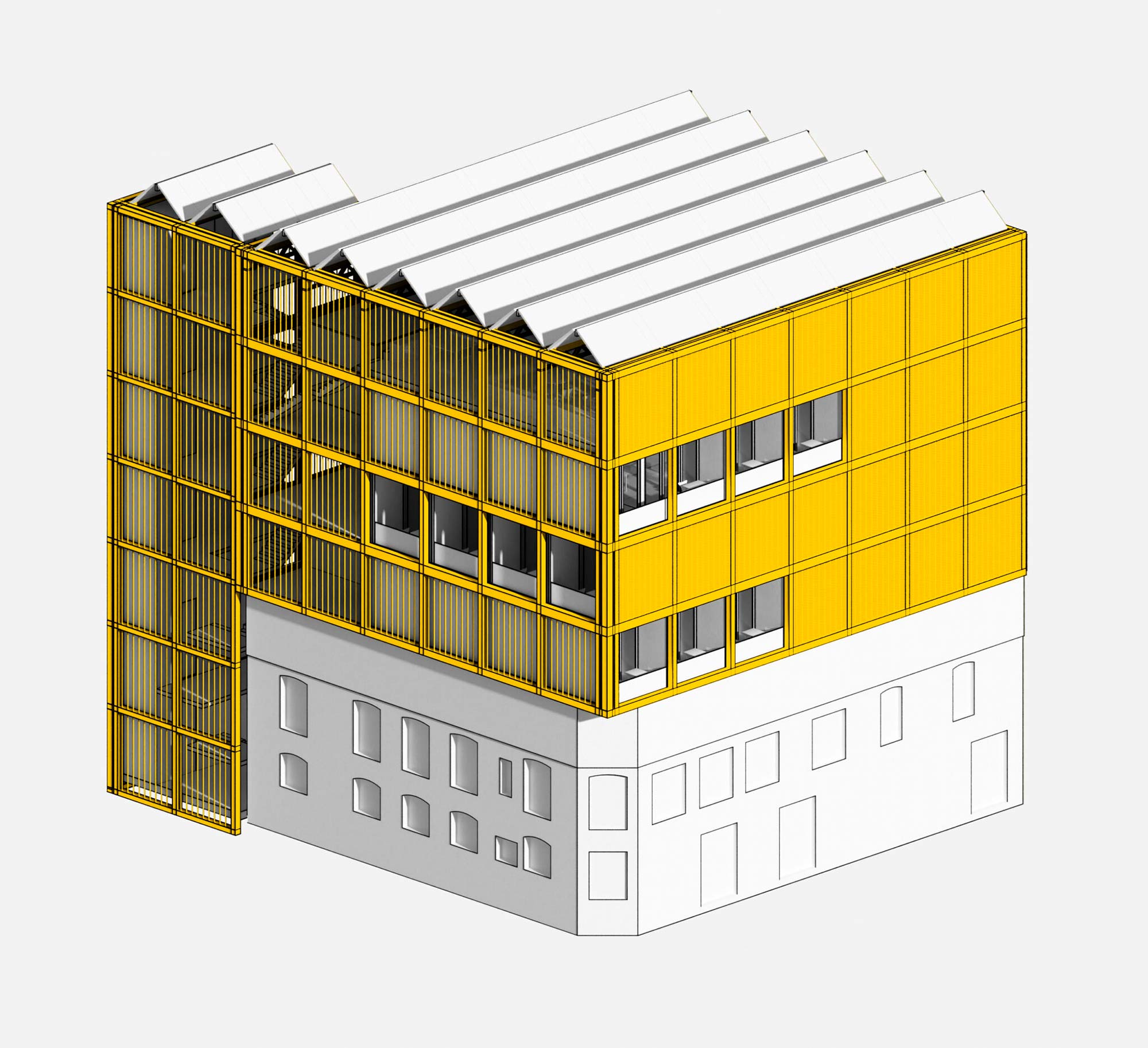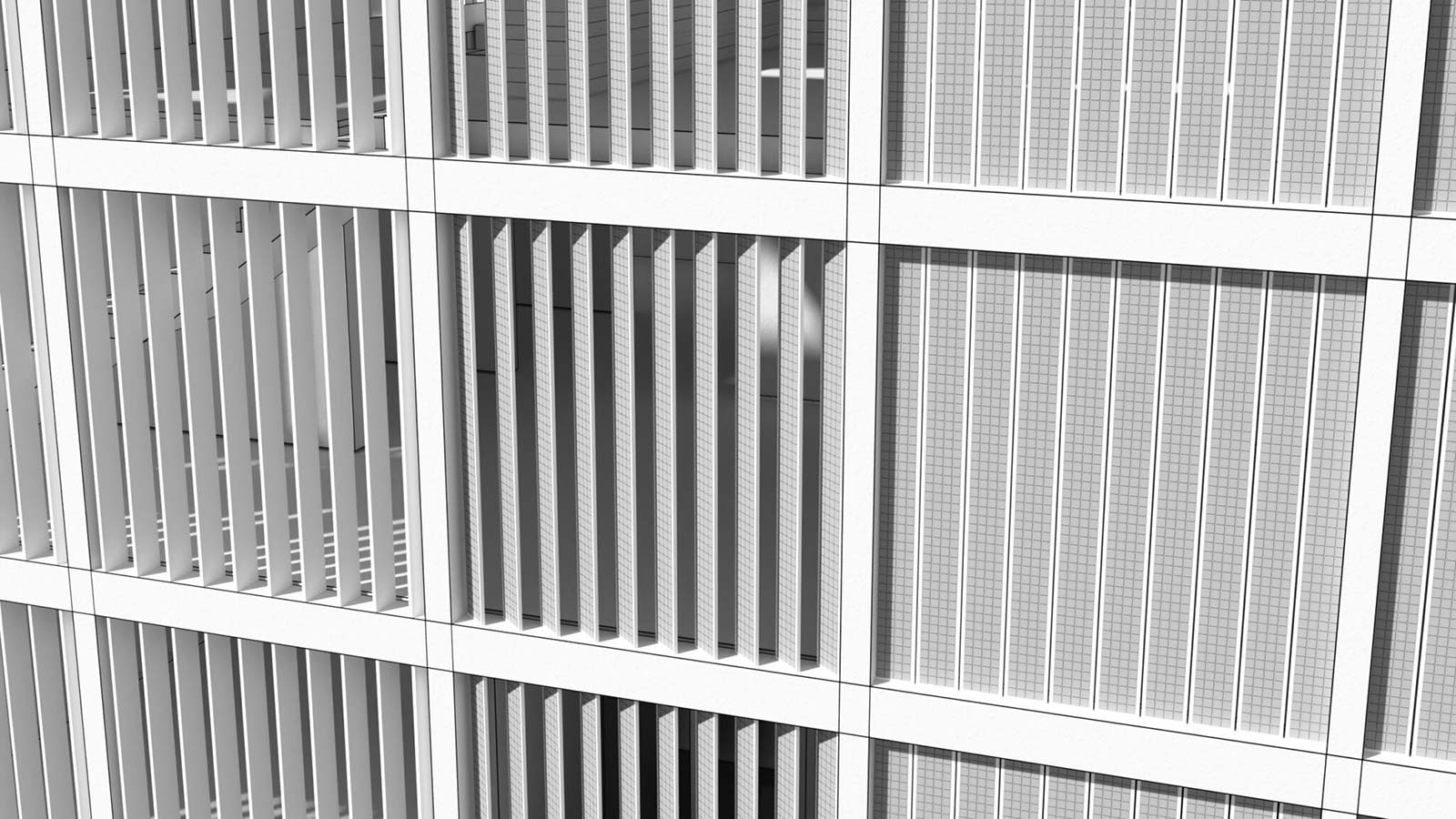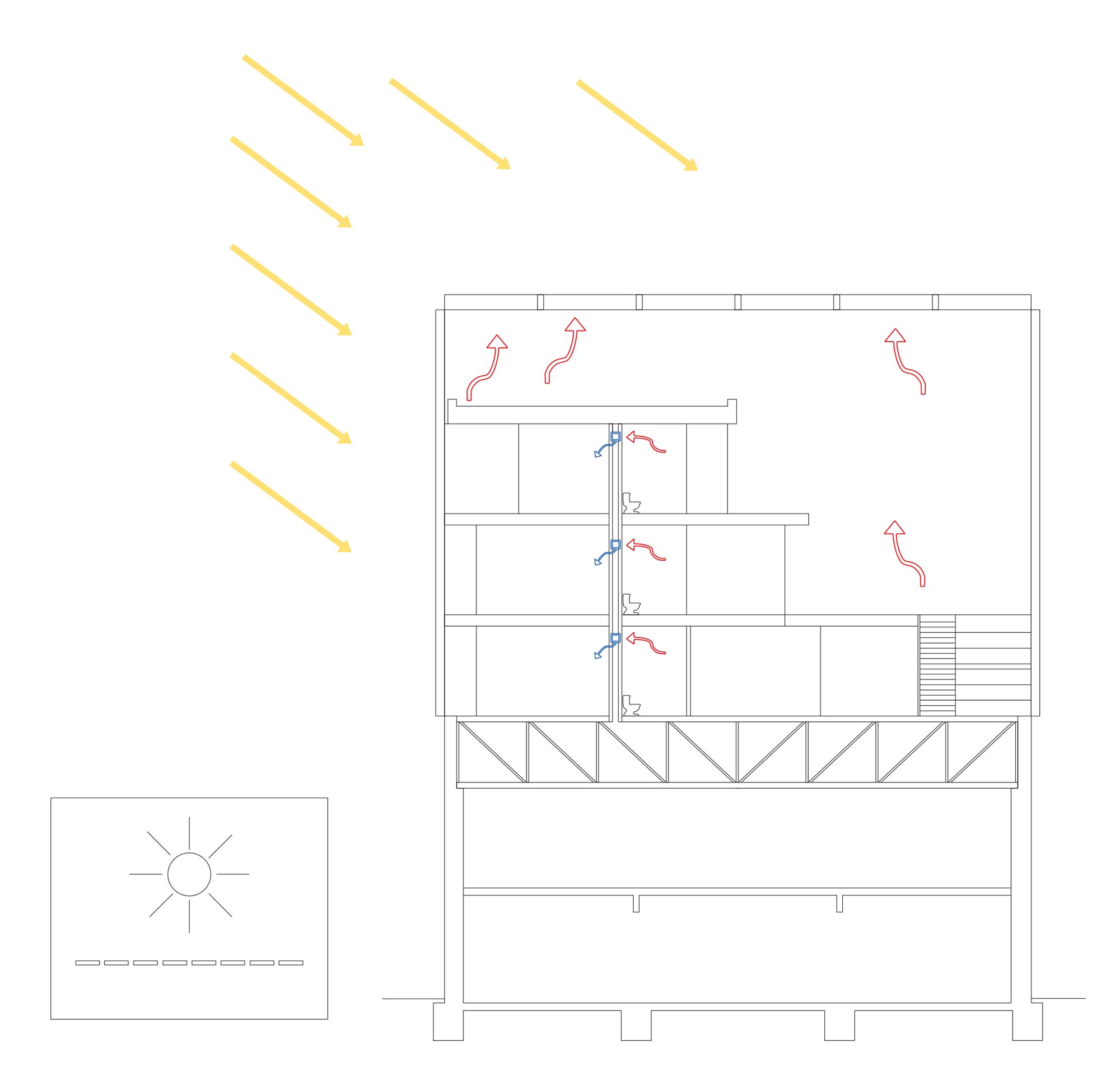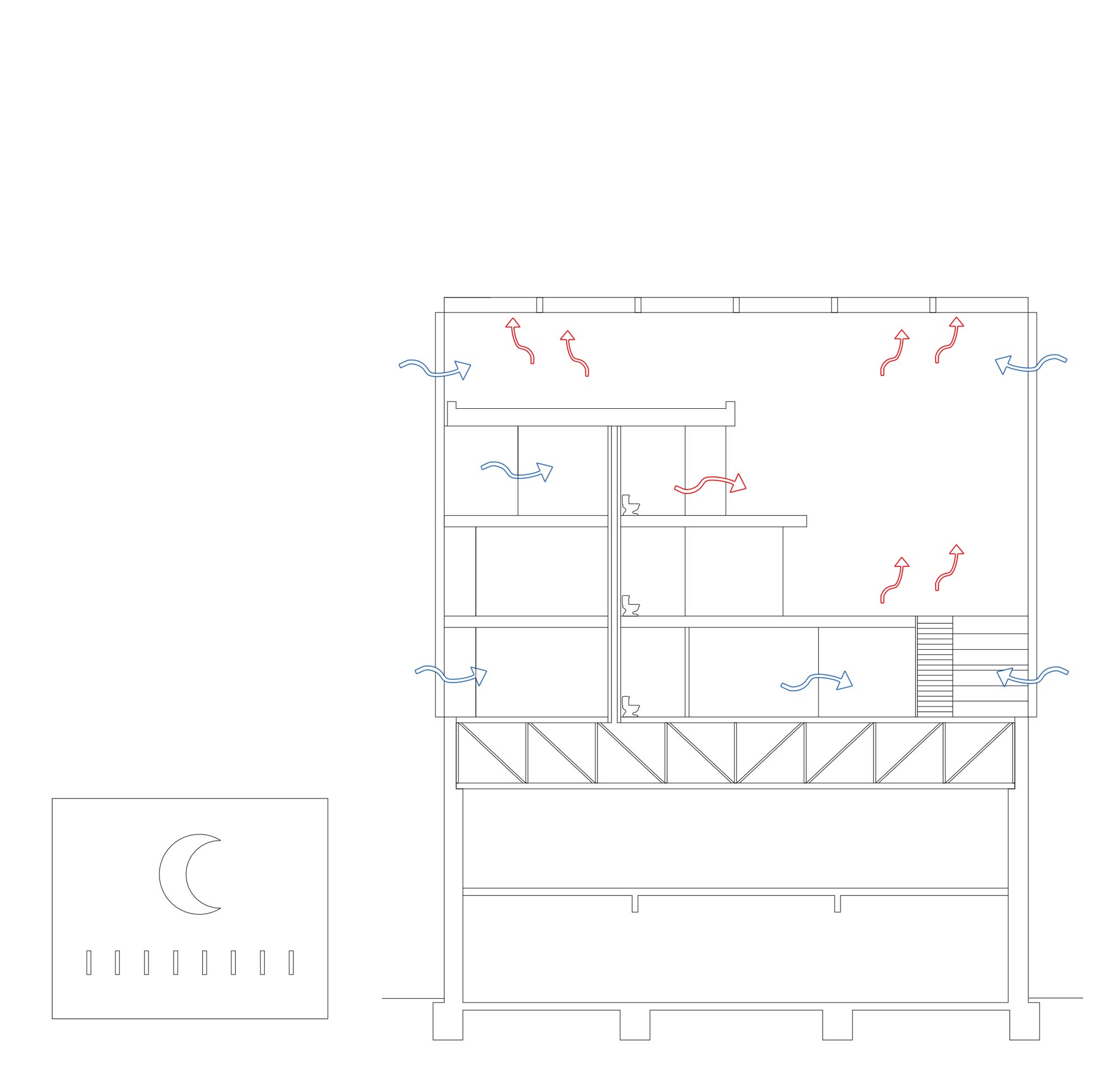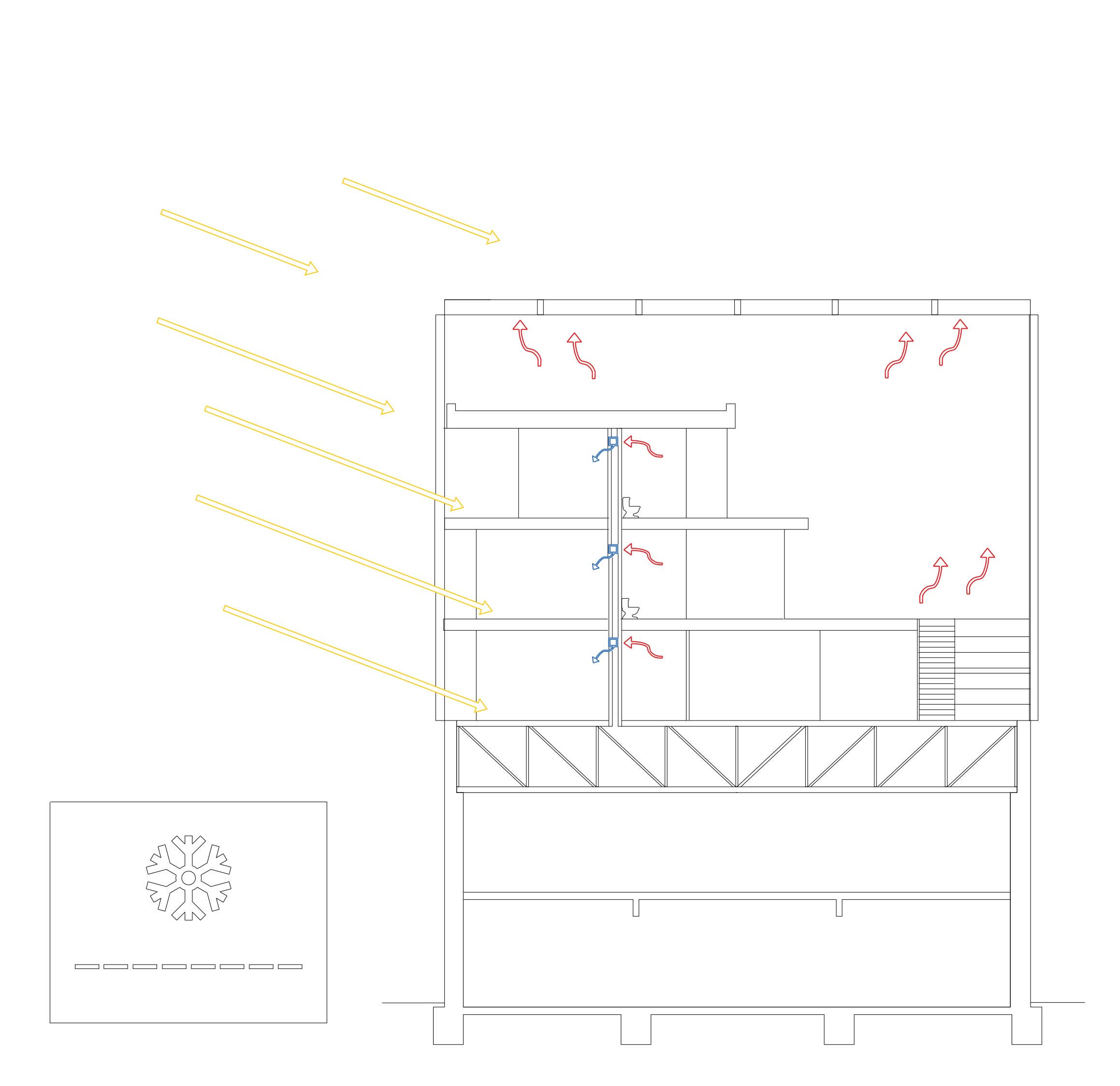 Roof Terrace
The roof terrace is the village square of the house. This is where the residents come together. There are common areas with leisure activities as well as large beds for fresh vegetables. The benches integrated into the flowerbeds provide a green place to linger. Table tennis tables and fitness equipment invite you to exercise.
The roof terrace can be used across all seasons. On cold days, the climate shell closes and the terrace becomes a winter garden.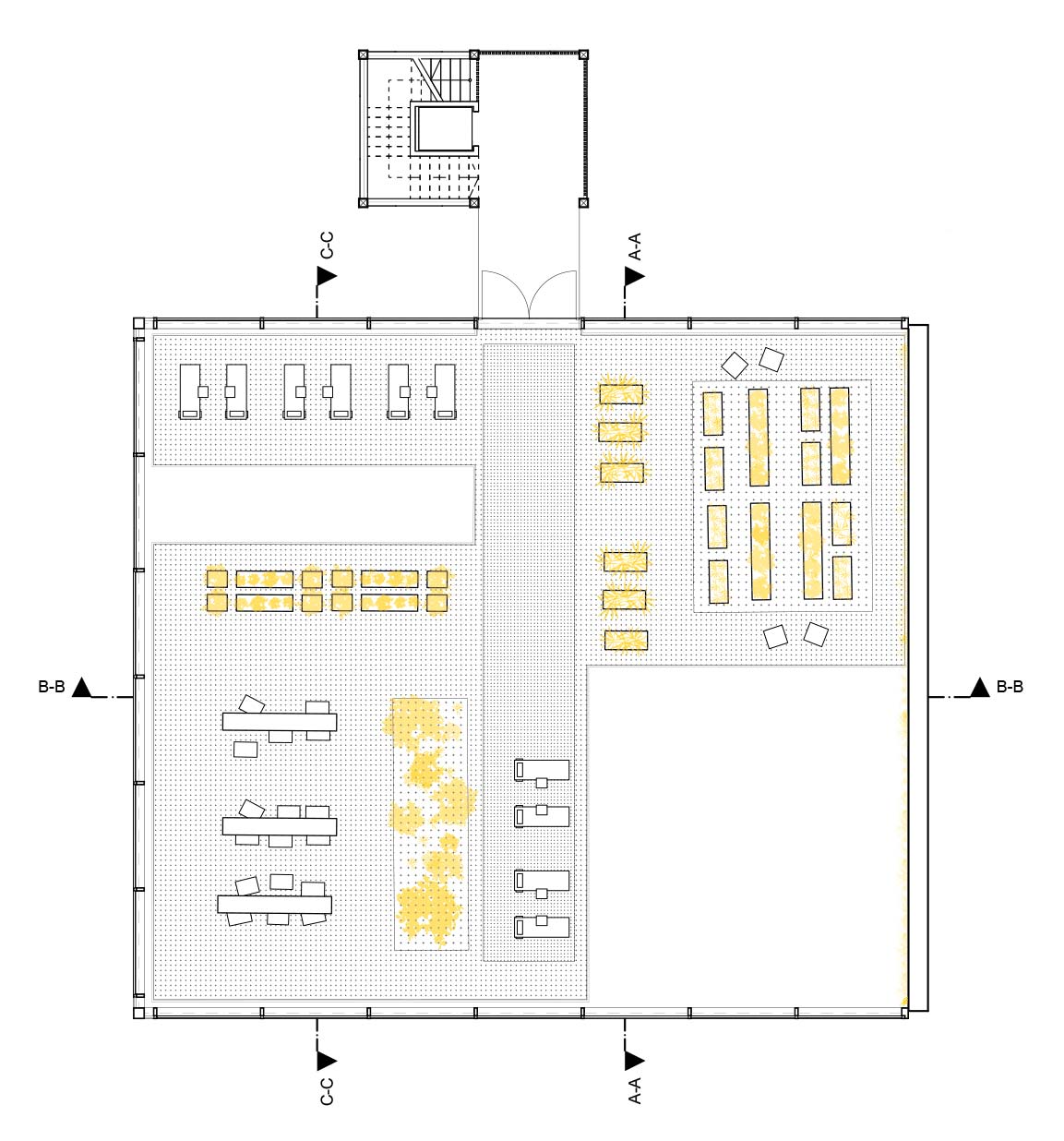 Urban Gardening
Plants live all over the house. They clean the air and improve the climate within the climate shell. Residents can plant their own plants and harvest fresh vegetables. The fire wall is planted as well.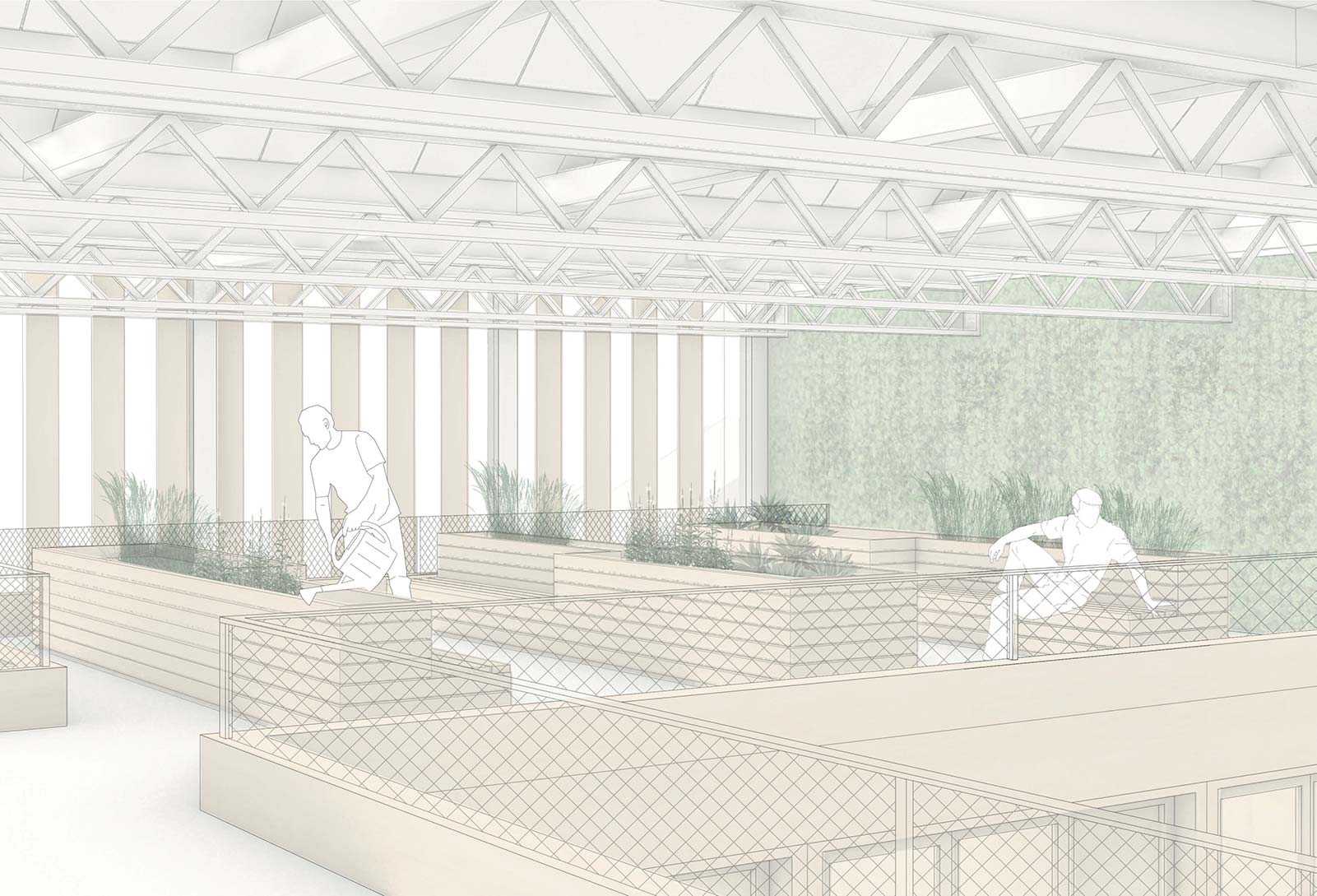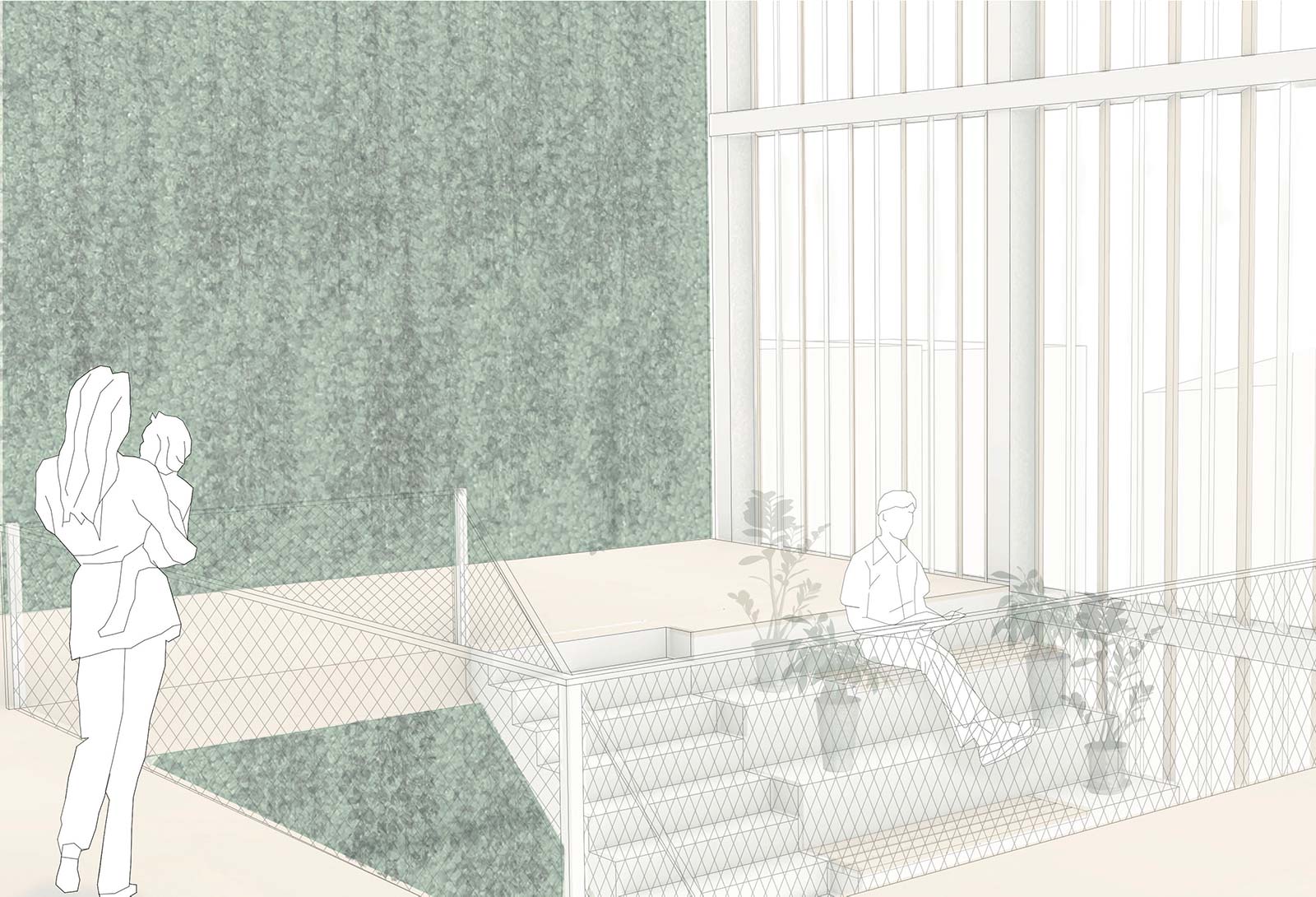 Rainwater harvesting
The roof is shaped to catch rainwater and collect it in a cistern. Excess water flows into the natural pond.