Concept
Our building on the Solar Campus in Wuppertal is a representative extract of our concept for the extension of Café Ada.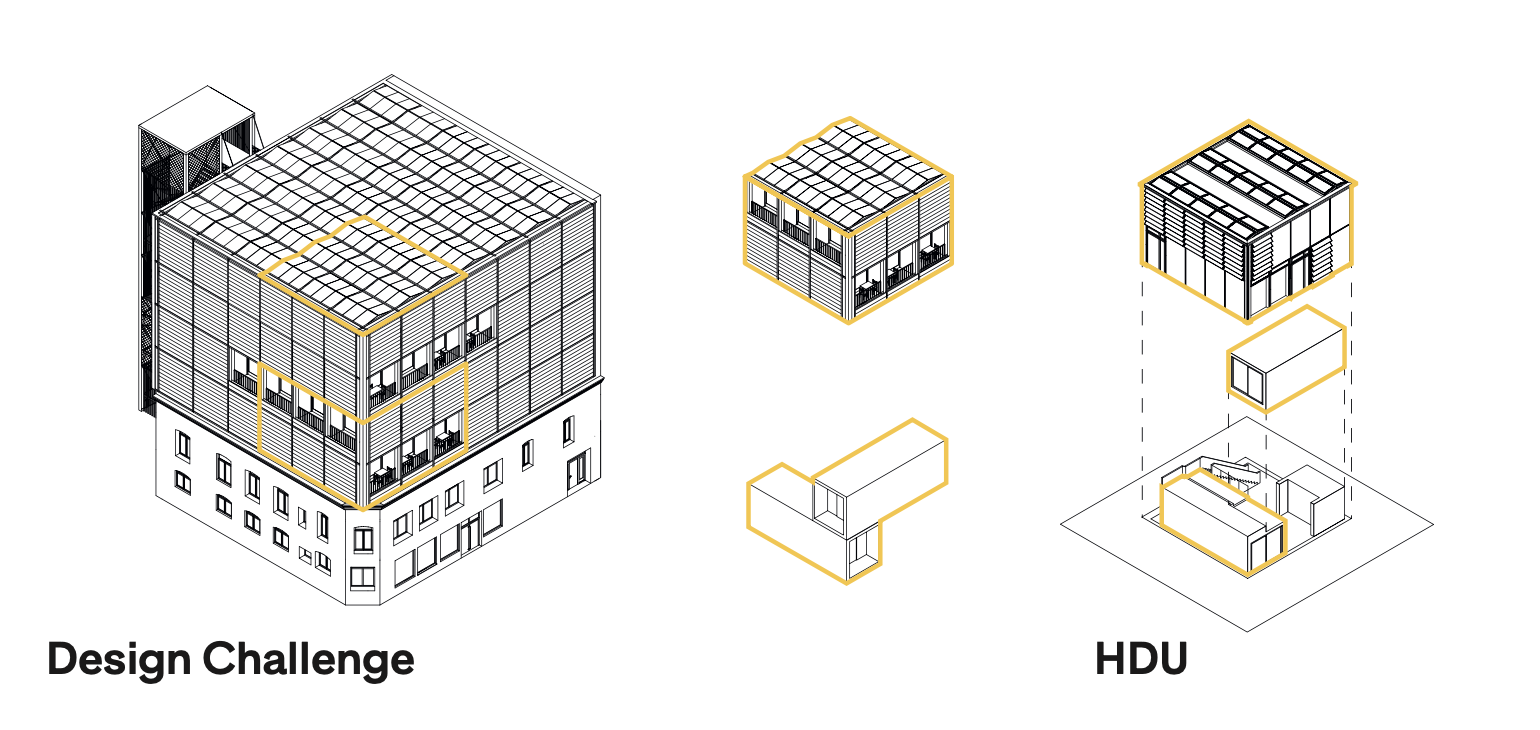 Stacking of glue-free solid wood modules
Climate shell generates energy from sun solar radiation and regulates the climate in the building
Efficient energy use through our energiBUS-system
Compact living space
Shared use of space and amenities
Urban Gardening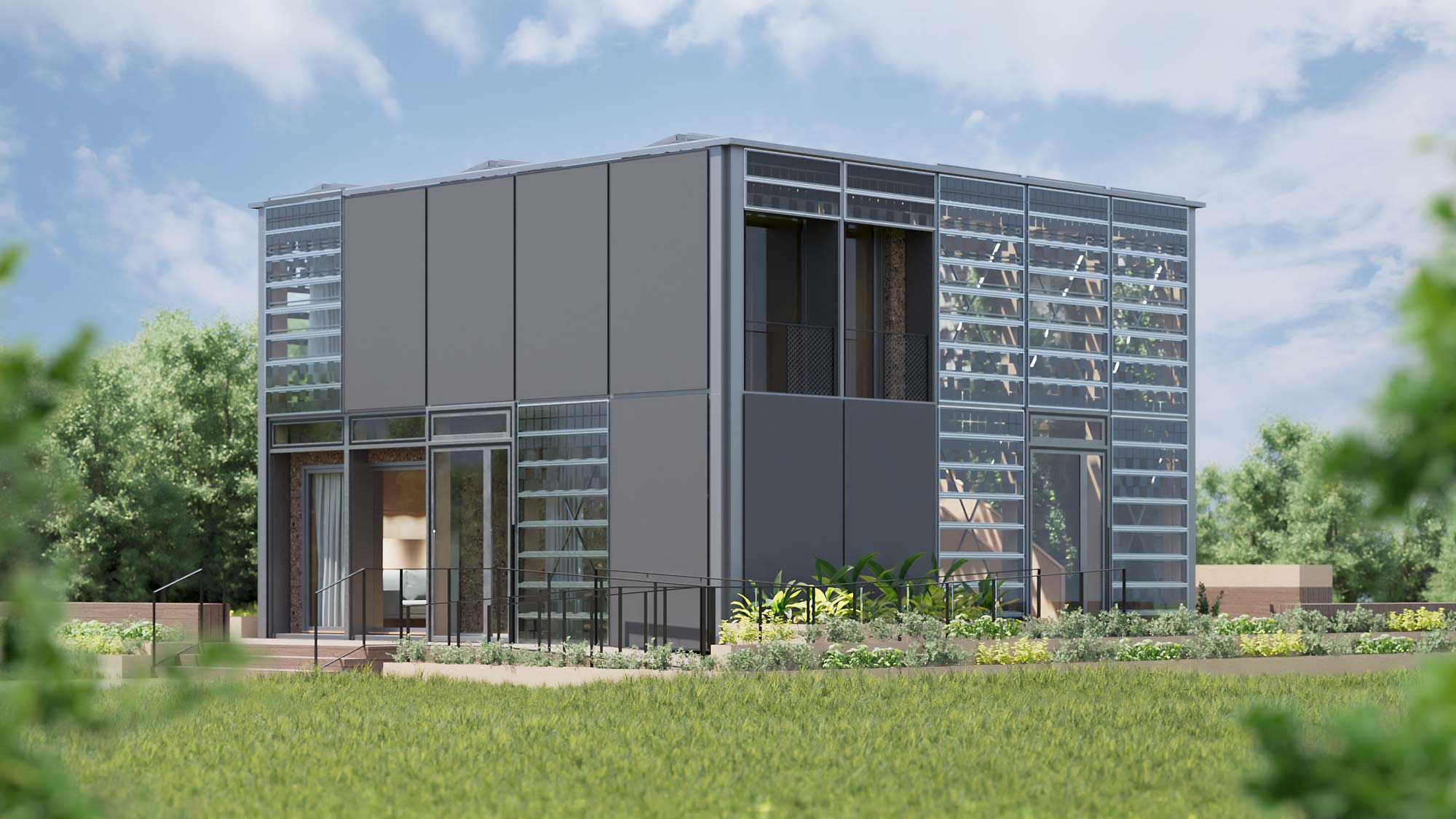 1 Communal area
Common areas complement minimal living space
Communal kitchen and large common area
Semi-public roof terrace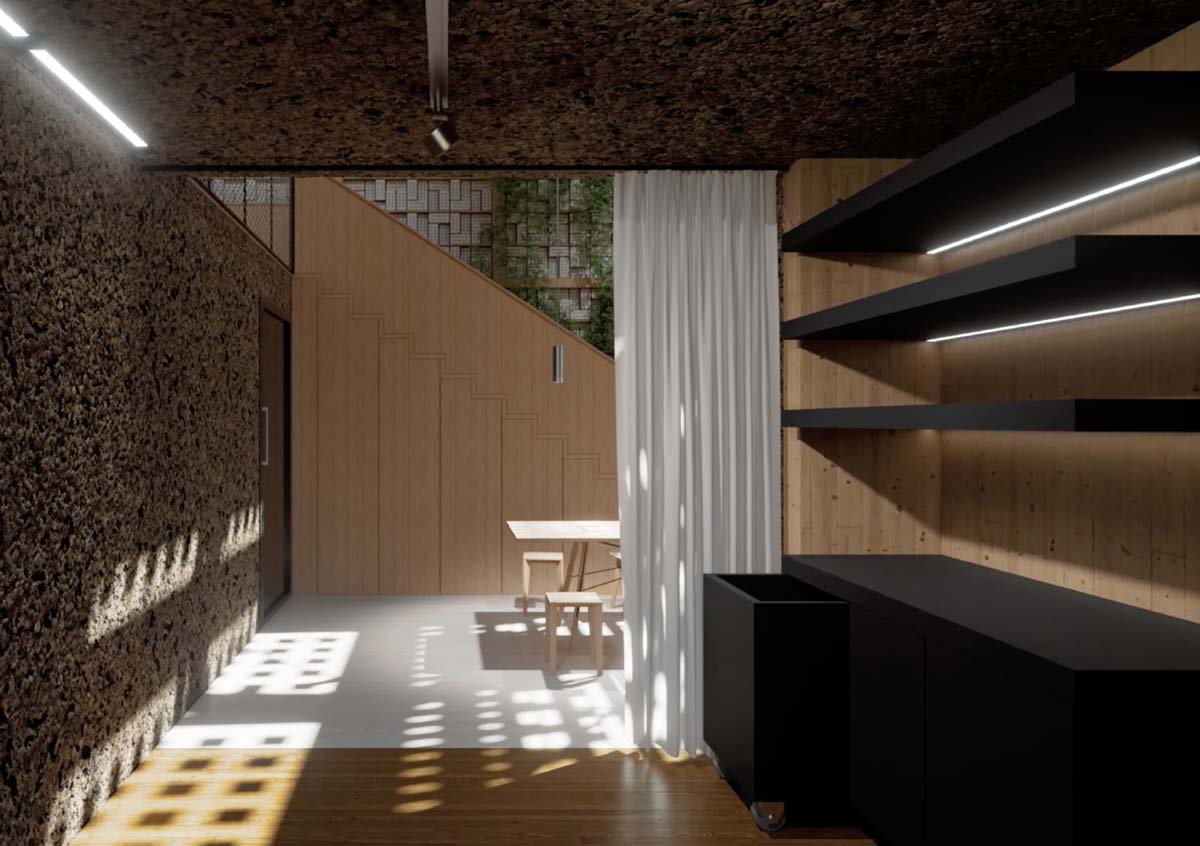 The space that emerges between the solid wood modules and the climate shell is used as a communal living space. One of the central components of the communal concept is the kitchen inside the climate shell. It is available to all residents and promotes informal encounters as well as a shared cooking experience.
The kitchen is divided into two segments: A visible and open part and an «invisible» part behind doors, made of cork insulation.
In the visible part, there is a dishwasher, a sink, a movable stove and storage space. The invisible part hides a fridge-freezer, washing machine and dryer.
Above the electronic appliances (Miele), additional storage space is available. A Grohe Blue System water treatment faucet provides drinking water directly from the faucet, following our sustainability approach by reducing bottles.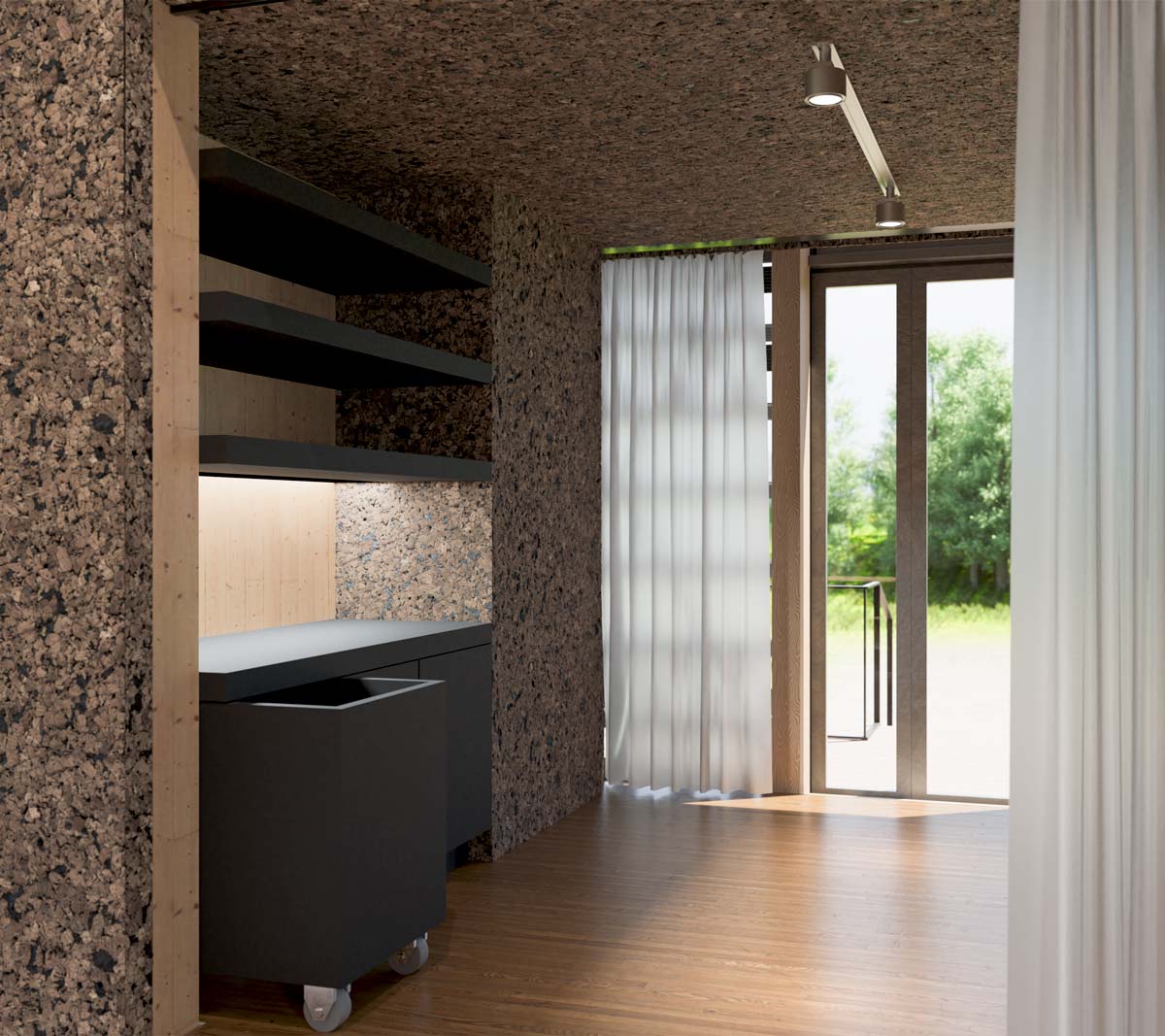 Due to its rolling function, the stove can be moved like a »mobile fireplace« and used in different places in the HDU: For example on the multifunctional staircase, where residents can cook next to the table in the communal area. A power connection on the outdoor terrace makes outdoor-cooking in dry weather conditions possible.
The cupboards in the kitchen are made of the board material «Richlite» which is made of recycled paper. With its water-resistant and food-safe qualities, it is very suitable for a kitchen. Joining the elements of the kitchen is done material-appropriate and mainly with screws.
2 Energy efficiency
Climate shell regulates the climate in the house and generates energy from solar radiation
Intelligent distribution of heat and cold through our energiBUS-system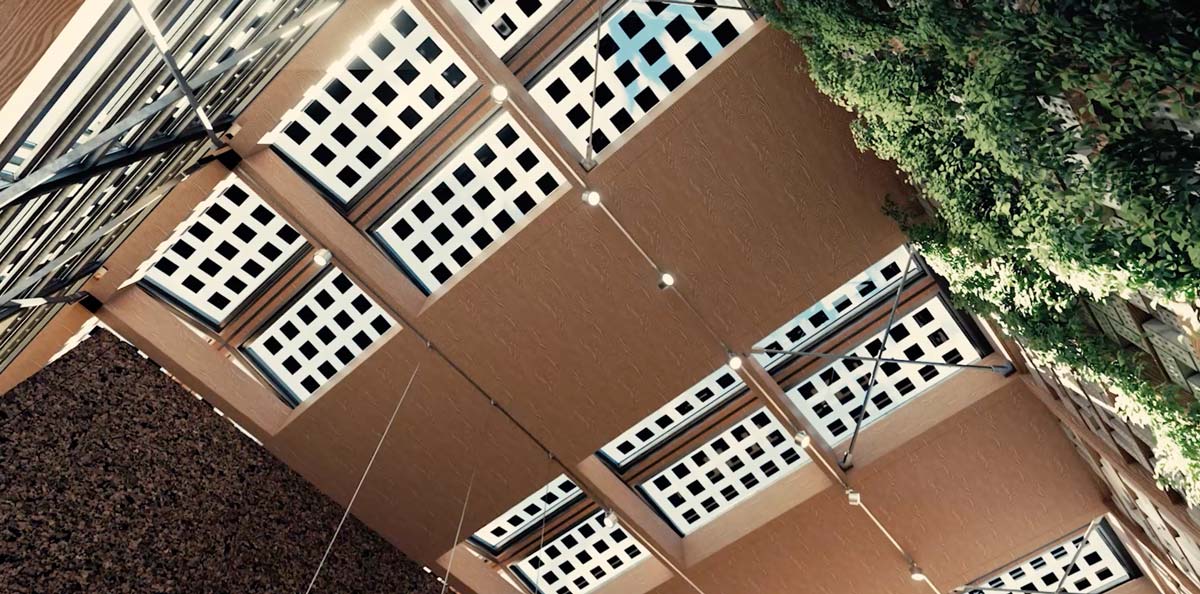 Our energy concept is designed to minimize the energy demand in all areas of the building and to produce as much solar power as possible. Key factors here are the climate shell and our self-developed energiBus-system.
The climate shell surrounds the structure made of solid wood modules and thus forms a thermal buffer zone. Photovoltaic cells embedded in horizontal lamellas of the facade and in skylights generate electricity from solar radiation and cast shadows. Their arrangement is coordinated in a way that enables views in- and outside the building as well as daylight incidence.
The louvers and skylights of the climate shell are movable and adjust to climatic conditions. A sensor-based control system evaluates the room temperature, humidity and CO2 and weighs those variables against external weather conditions, solar irradiation angle and shadows. Due to a flexibility in when to open and close the lamellas, it controls the following functions:
Air exchange
Passive cooling
Solar power yield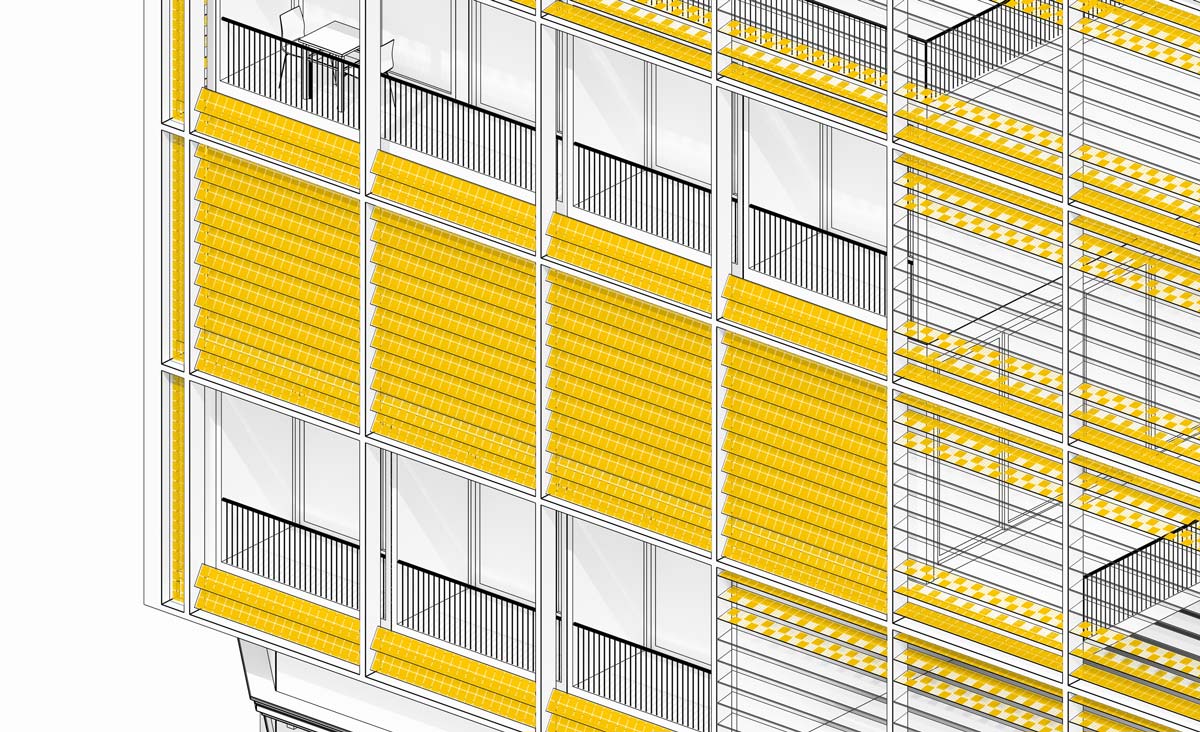 The so-called energiBus-system couples the major household appliances, domestic hot water and space heating with the central air-heat pump (6 kWth), a cold storage tank (250 l) and a heat storage tank (2x 250 l). This central energy management achieves reduced electricity consumption through intelligent heat distribution.
The washing machine, dishwasher and dryer receive hot water from the heat pump and thus only need to heat up a little. In addition, the dryer sources cold from the pump's refrigeration circuit and uses it for condensation drying of its exhaust air. Hence, it does not need its own refrigeration circuit.
In addition to the outside air, the waste heat from the refrigerator/freezer is also used as a heat source for the heat pump in order to loose as little energy as possible. Refrigeration, heat and battery storage in the system ensure the temporal decoupling of energy flows and secure energy surpluses in order to optimize self-sufficiency and the usage of the yield. Laboratory tests show that efficiency increases of up to 30 % of the household appliances' own consumption are possible.
To minimize the basic energy demand, zones with different temperature levels and heat-storing materials are being used.
The heat transfer in the residential modules takes place via wall panel heaters with a maximum heat output of 70 W/m². Those are embedded in the clay walls of the bathroom.
In the common area of the climate shell, a heat island with underfloor heating (max. 130 W/m²) can be separated from the rest of the room by curtains. In addition, the clay blocks in the north wall store heat which they slowly release back into the room when it is cold.
3 Ecological construction
Glue-free wood construction
Most of the materials and products are regionally sourced/built and recyclable
Modular furniture can be used flexibly
The materials we use are almost exclusively from local suppliers plus produced under fair conditions. We especially prefer materials that are 100% compostable or reusable. For an environmentally friendly deconstruction we use well soluble compounds.
The living modules, all built-in furniture as well as the freestanding furniture are constructed almost entirely glue-free. Instead, traditional wood and screw connections are used.
In addition to wood, we use more materials such as wood fiber, cork, clay and lava stone. When selecting the materials, the main focus is not only on ecology but also on good physical features such as the insulating effect, acoustic properties or storage capacity for heat.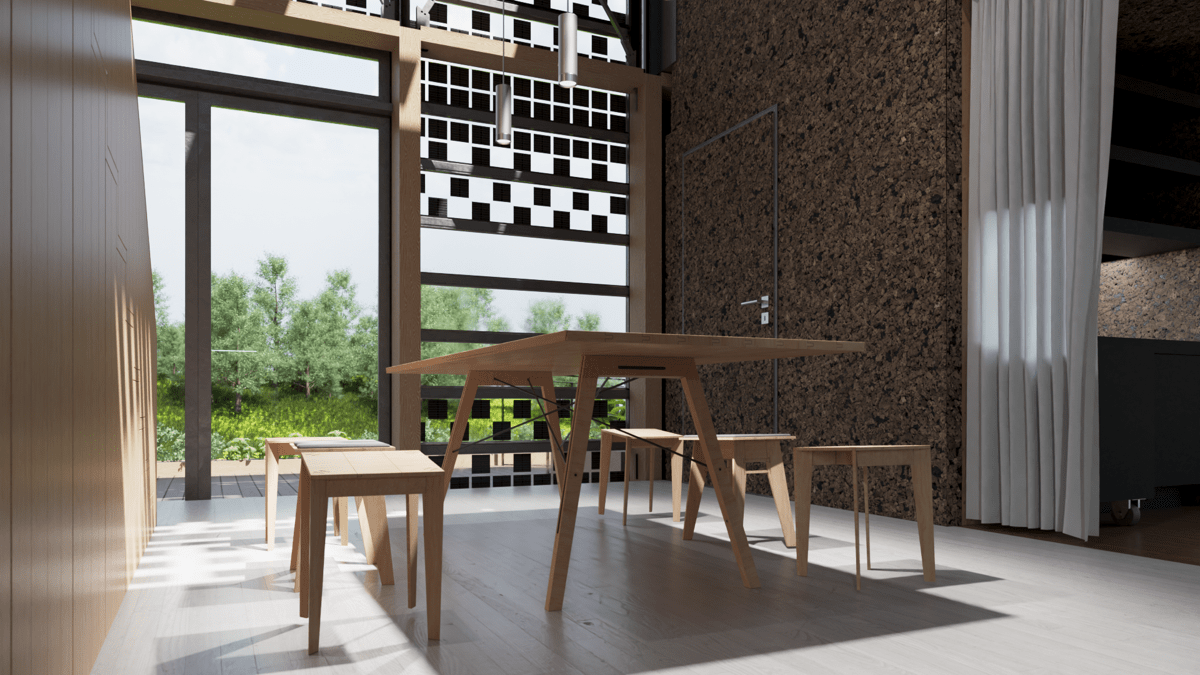 4 Sufficient living space
Versatile use of the space due to multifunctional furniture
The stove of the common kitchen can be moved to the apartment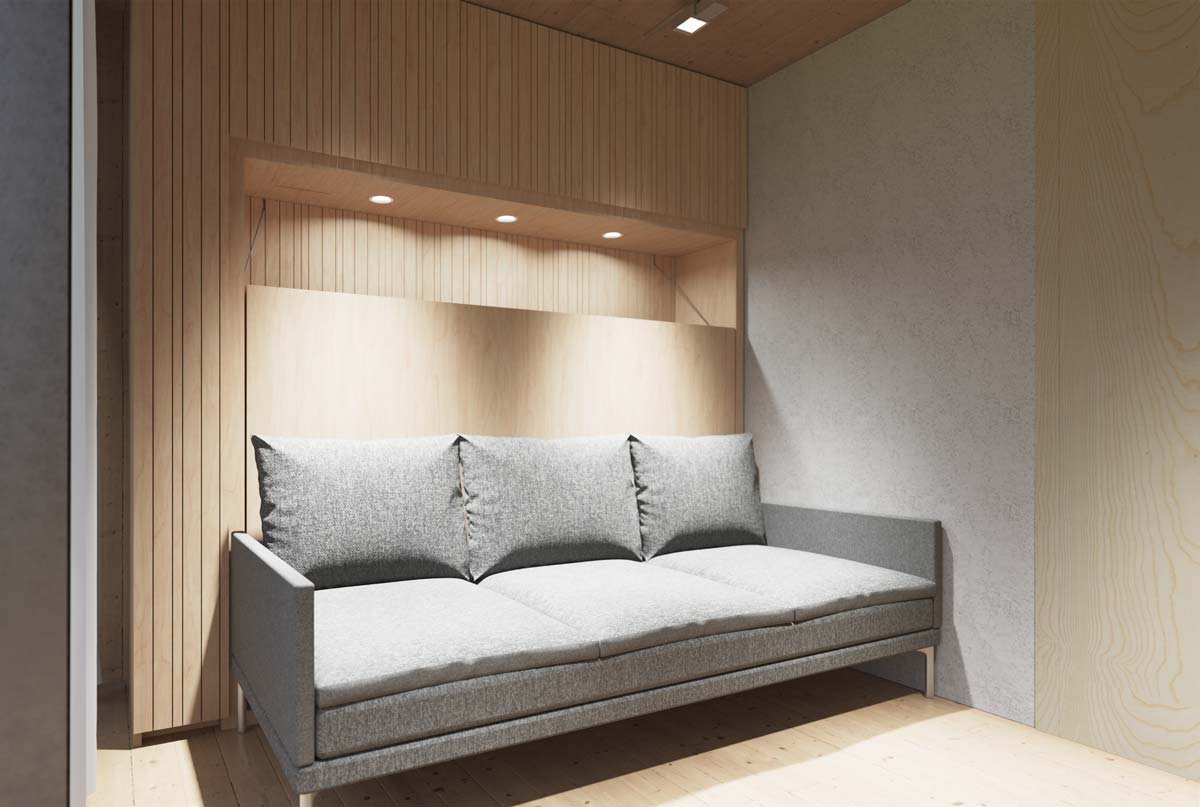 In order to use the minimal living space optimally, the furniture was individually manufactured.
The kitchenette is reduced to a minimum, as it can be expanded by using the common kitchen.
The bathroom is built in a wood and clay construction and is glue-free, just like the furniture. Because of the wooden construction, the usage of sealing foils can be avoided.
The shower stands freely in the room and can be separated from the rest of the room by a shower curtain. All fittings and the toilet flush are water-saving.

The living room of the apartment can be transformed into a bedroom in little time, just by folding the bed out of the wall.
A wall unit which is arranged around the multifunctional furniture provides storage space.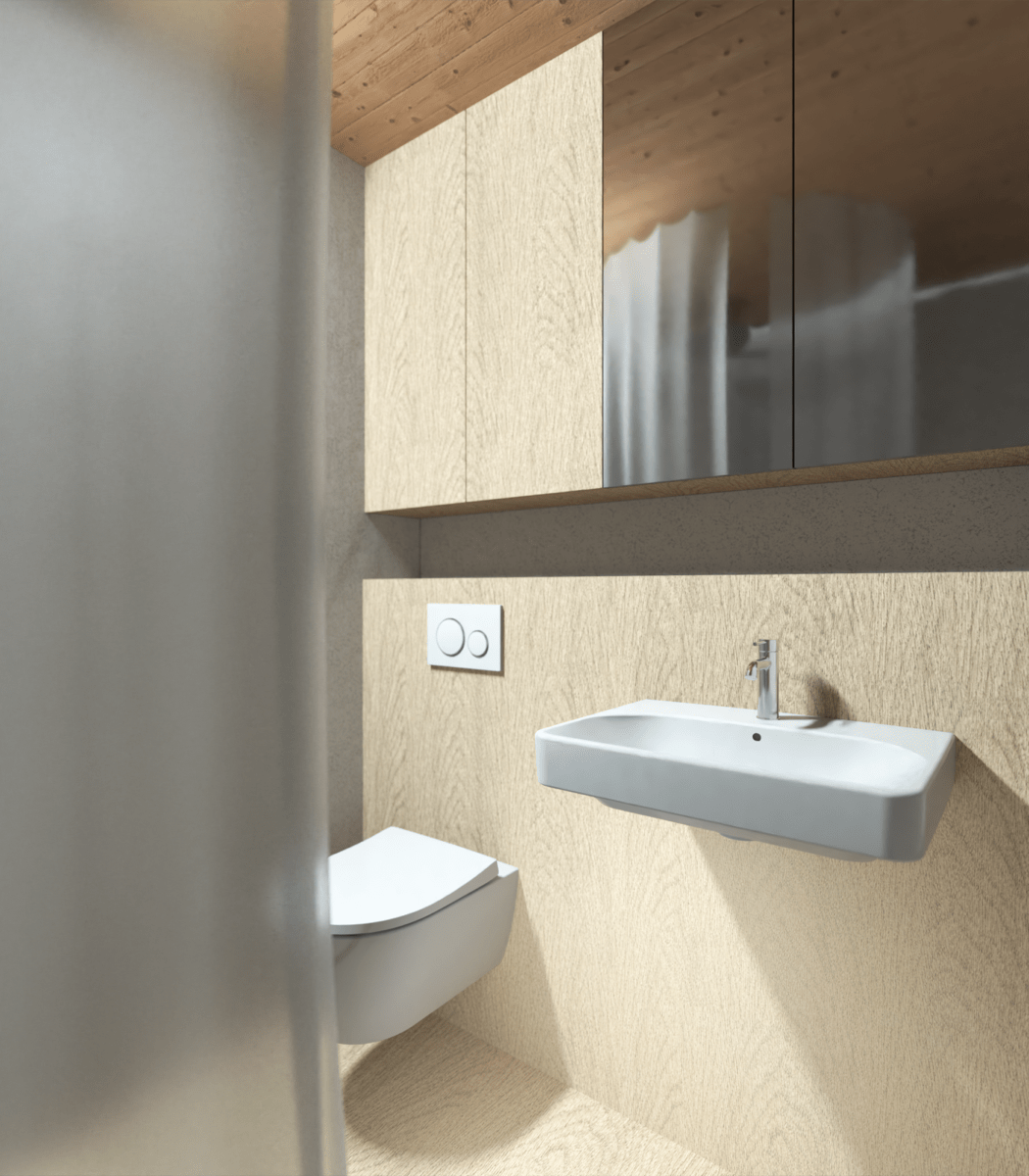 5 Biodiversity
Urban Gardening improves the climate in and around the building and provides the residents with vegetables and herbs
Great variety of plants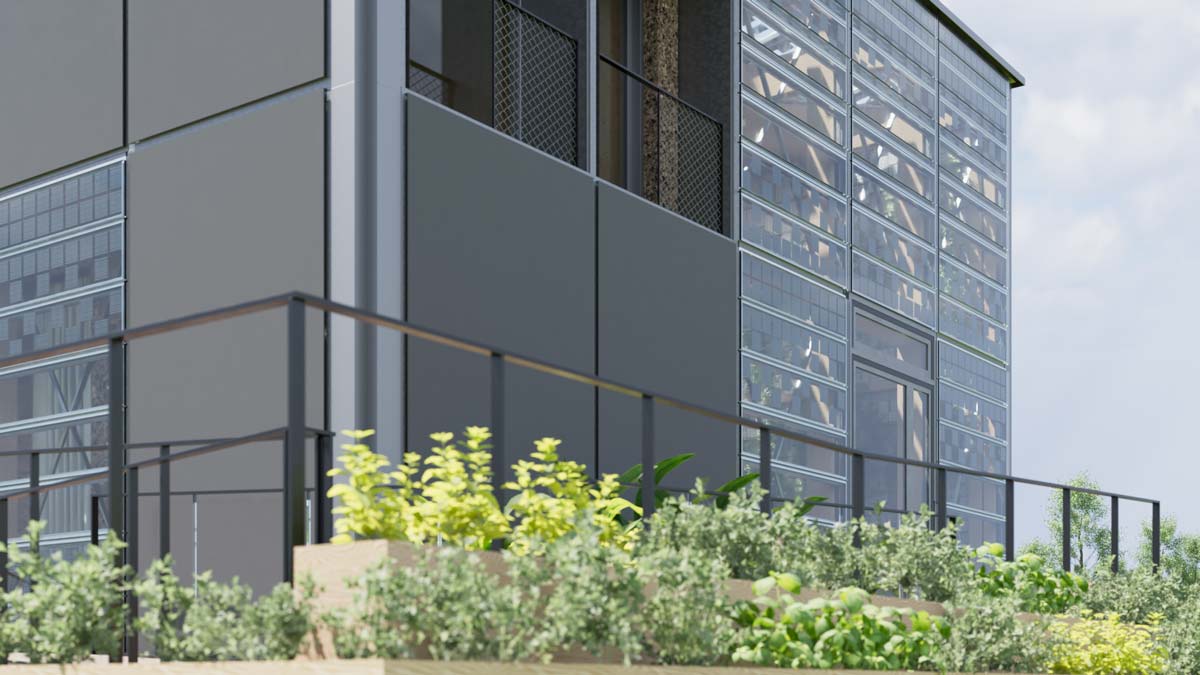 The HDU is surrounded by a wooden terrace with raised beds. A variety of regional ornamental plants and vegetables create both a habitat for native bee species and the opportunity for self-sufficiency. All the plant containers are built from old potato boxes and a part of the terrace is made from recycled wooden planks. Thus we are able to reduce CO2-emissions, resource consumption and construction site time.
To include the Café Ada district, children from two Mirke nurseries painted and planted reused clay pots for the terrace deck.
6 Urban mobility
Our HDU is a rental station for free cargo bikes
Sharing offers for sustainable mobility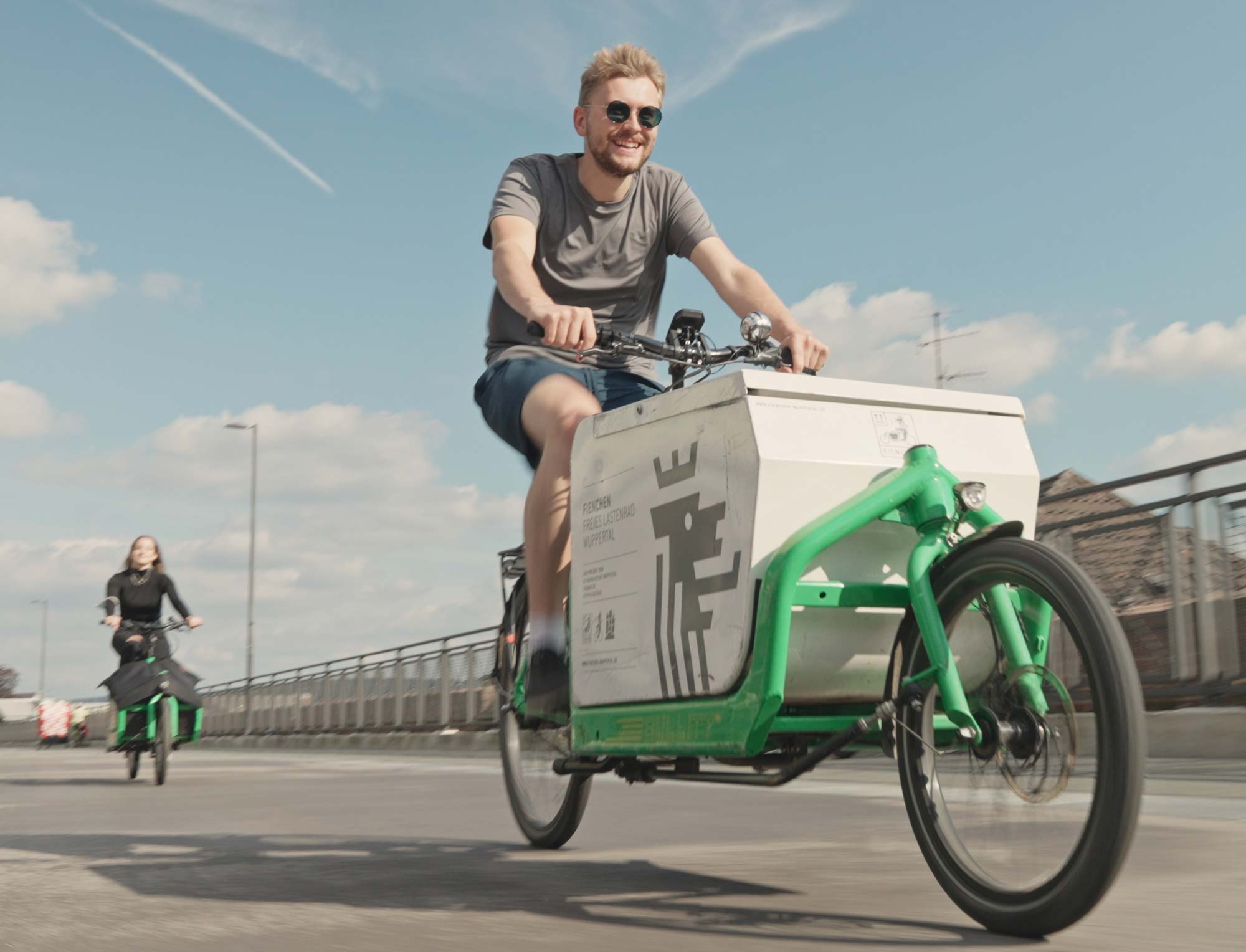 We, Team MIMO, present the concept of »free cargo bikes« during the competition phase on the Solar Campus. By representing the lending institution and providing a comparable bikesharing, we offer everyone the possibility to experience a free cargo bike. The concept of »mobility injections« we developed for the Design Challenge, we have realized with a bike box in the outdoor area of the HDU. The wooden bike garage offers space for a cargo bike, storage space for bike utensils as well as for the outdoor unit of the air heat pump in the back area.
Materials

Cork insulation boards
Origin
Portugal
Usage
Wall (interior), floor / ceiling (interior)
Average bulk density
120 kg/m³
Thermal conductivity
0,04 W/(mK)
Fire protection class
E
Specific heat capacity
2.100 J/(kgK)
CO₂ balance (global warming potential – GWP):
15,99 kg CO2-Equivalent/m³
Recycable,
closed loop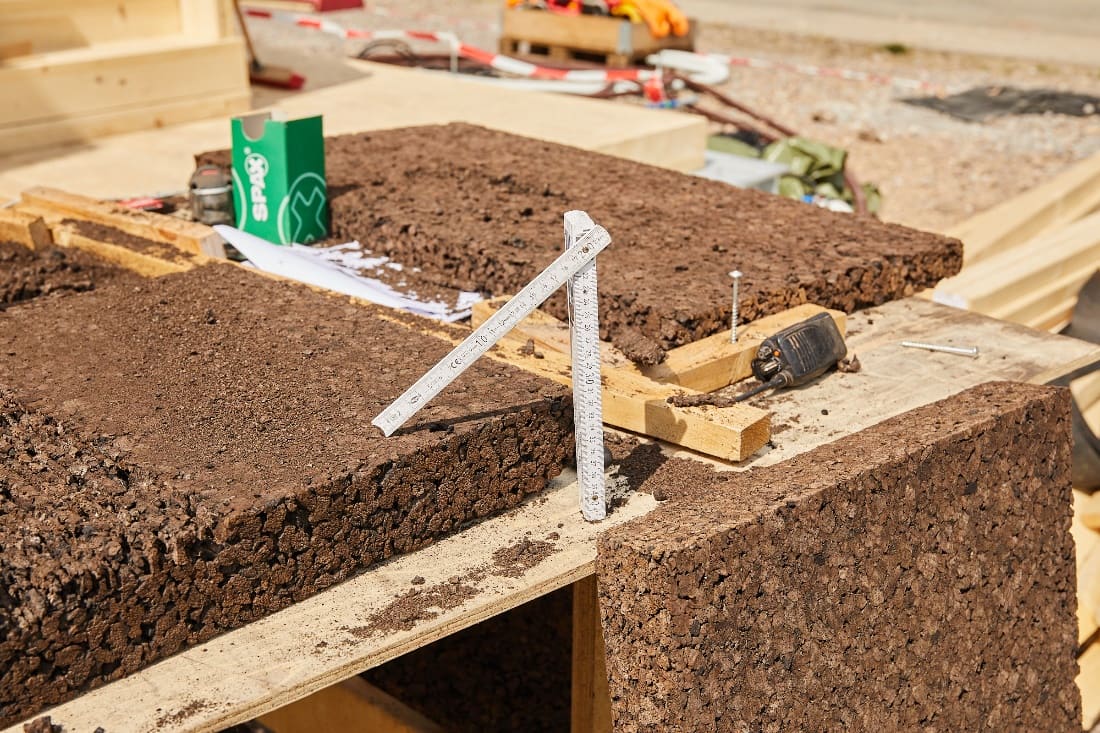 Cork is a monomaterial and contains neither component layers nor additives. The natural resistance of the material ensures that no additional protection against fire, mold and pests is required. It is a renewable raw material which has its origin in Portugal. After the cork oak reaches the age of 25, its bark can be removed every nine years. When the bark is harvested, no harm is done to the tree, which allows it to produce cork again and again. After the cork bark is harvested, it is ground. The cork meal is expanded by superheated steam (approx. 350°), thereby unfolding its cork's own resin content (suberin). This resin acts as a binder and ensures that no additional substances are required to strengthen the cork insulation board.
The purity of the material makes it 100% compostable and recycable. Cork has positive properties, such as low weight. It can insulate both heat and sound. In addition, cork is very insensitive to moisture and has virtually no wear. It is a durable and resistant material.
The cork insulation boards are screwed to the solid wood wall with stainless steel screws. This provides a quickly removable connection technique.
The cork boards are visibly repurposed as wall cladding in the HDU, but are largely hidden as insulation material behind the façade and in the floor and ceiling of the residential modules.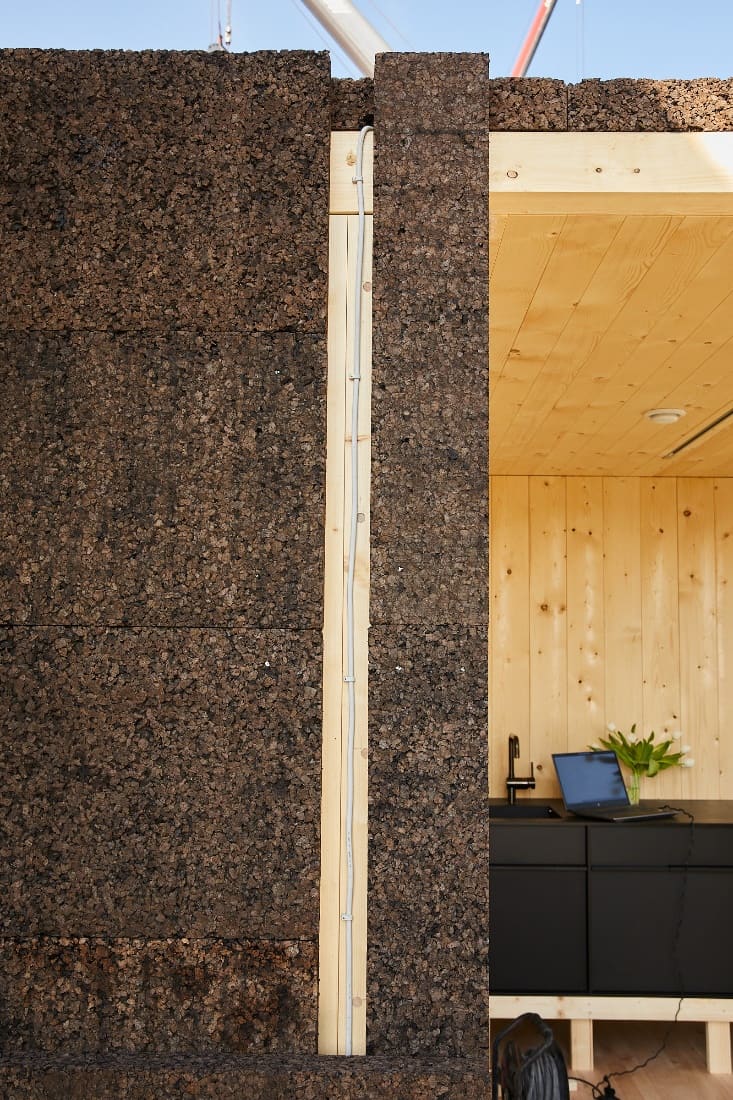 Solid Wood Element
Origin
South Tyrol, Italy
Usage
Wall (structural), floor / ceilings (interior)
Average bulk density
420 kg/m³
Thermal conductivity
0,11 W/(mK)
Fire protection class
D
Specific heat capacity
1600 J/(kgK)
CO₂ balance (global warming potential – GWP):
-3,64 kg CO2-Equivalent/m³
Recycable,
closed loop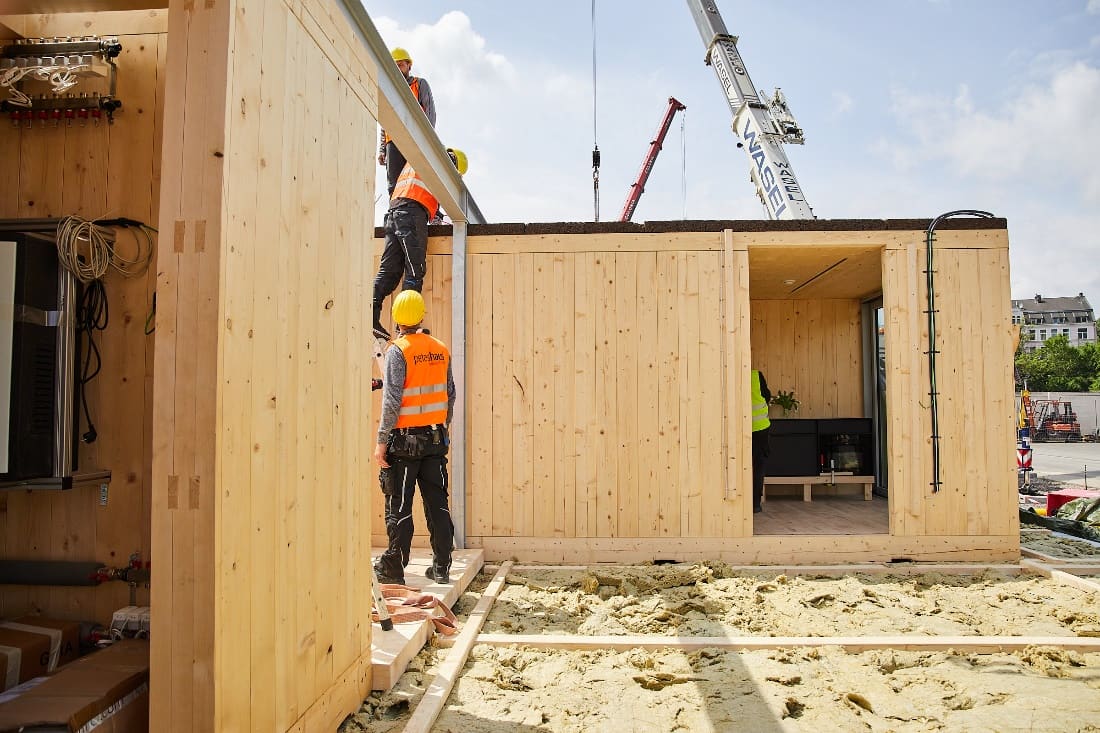 From sustainable sawn timber (PEFC certificate), the wooden elements are first dried in a drying chamber to a moisture content of approx. 13%. Then, dovetail joints are milled into the planks with the help of modern production equipment and thus tailor-made pre-produced. The solid wood elements are joined together in an airtight manner using tongue and groove joints. Therefore, no foil is needed here for sealing. The element is thus manufactured completely without glue or metal and can be easily dismantled due to the plug-in connection. The wood can be composted for disposal or thermally recycled.
Replacing a typical wall cladding in the living room with wood, especially enriches the well-being of users due to the natural color, vivid surface and even improves the indoor climate. The cells in the wood naturally regulate the humidity of the air. The elements are not only fire tested, but in some cases have better fire behavior than conventional building materials. The CO2-neutral building material can be used flexibly and in many ways because of its many positive properties.
All three modules of the HDU are built as wall/floor and ceiling elements with these load-bearing solid wood elements. Behind the kitchen in the living module, the individual elements can be seen particularly well.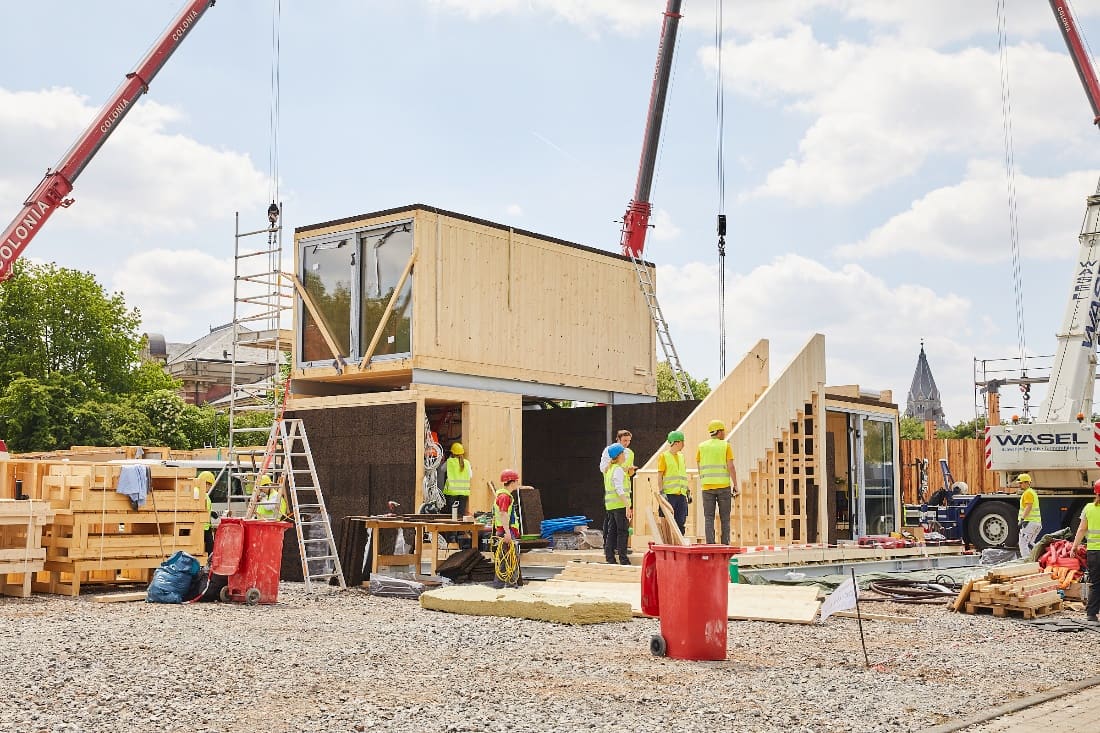 Wood Fiber Insulation
| | |
| --- | --- |
| Origin | Waldshut-Tienge, Germany |
| Usage | Wall (interior), floor/ceiling (interior) |
| Average bulk density | 167 kg/m³ |
| Thermal conductivity | 0,037 – 0,047 W/(mK) |
| Fire protection class | E |
| Specific heat capacity | 2.100 J/(kgK) |
| CO₂ balance (global warming potential – GWP): | -91,14 kg |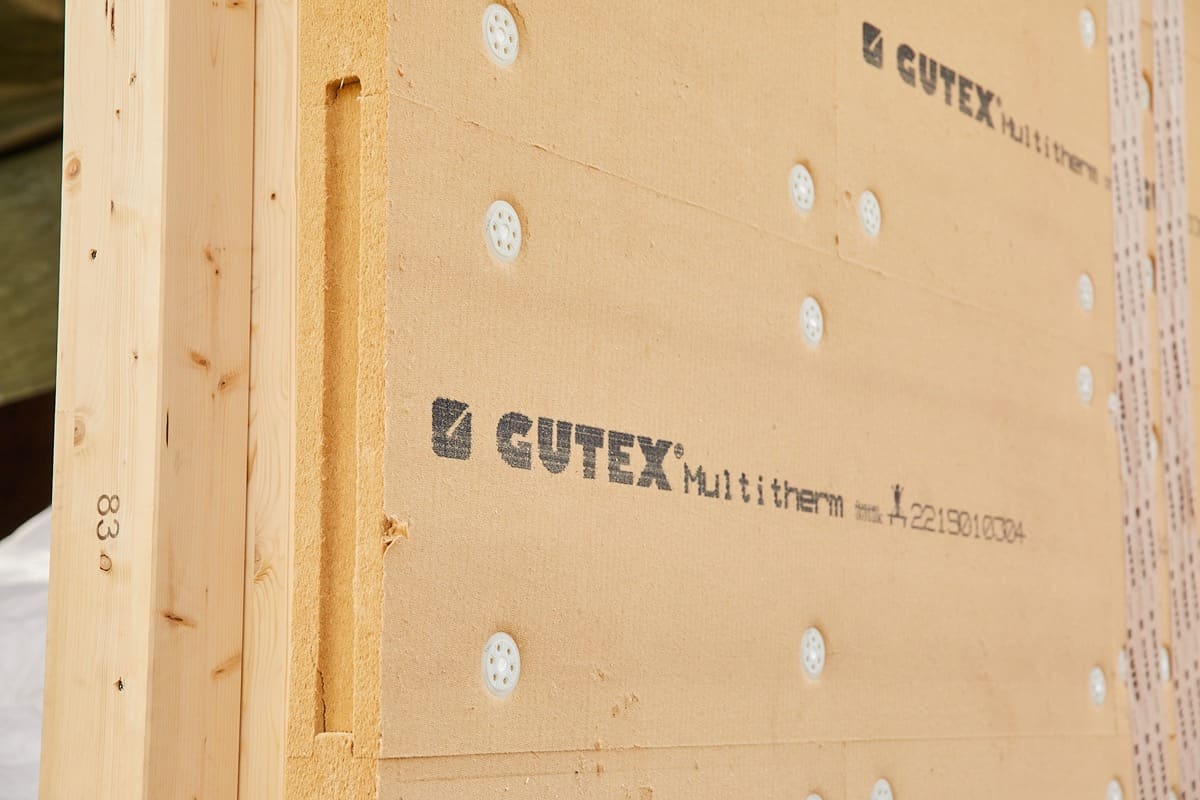 Wood fiber insulation boards consist of approx. 95% coniferous wood and a large proportion of waste wood. For the production, wood chips are shredded into wood fibers, which are then dried and mixed with polyurethane resin (PUR) and then pressed. The board is then cured in a drying oven and can finally be used. The material is excellent for thermal and sound insulation.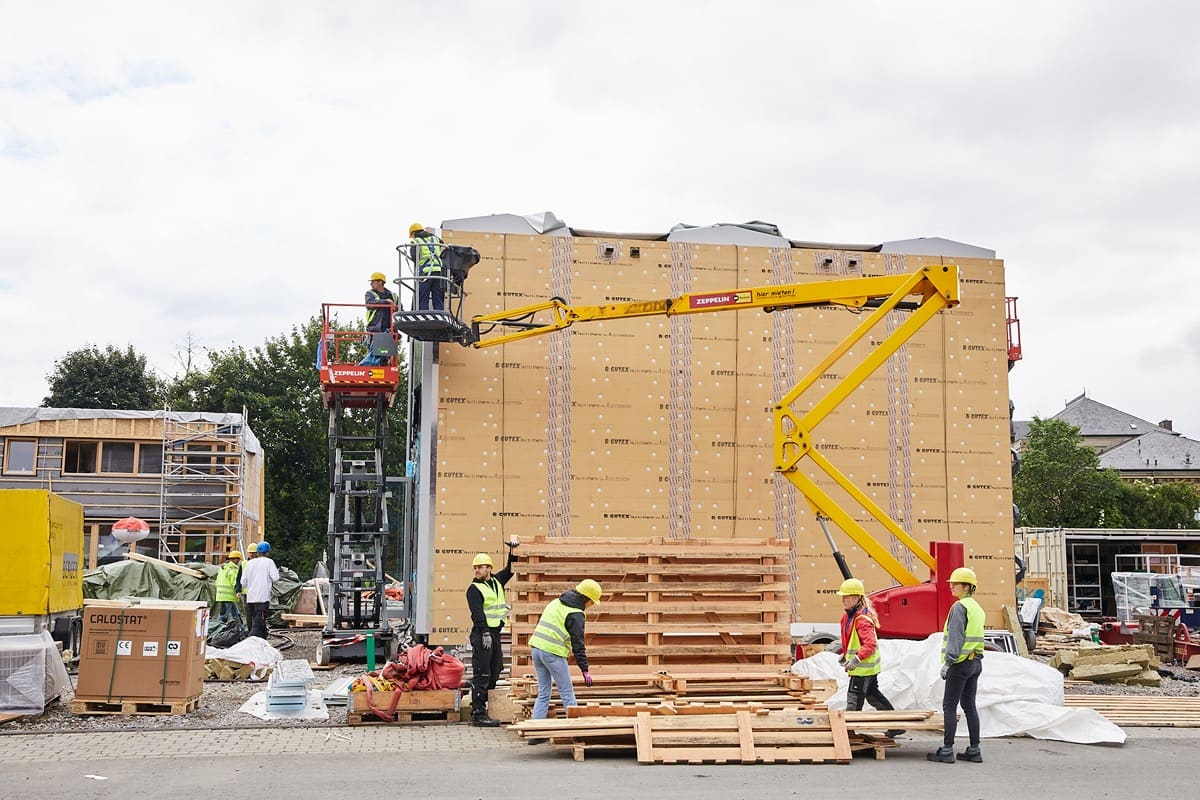 Wood fiber boards can be recycled simply and easily after use. This means that they can be separated by type from other building materials and simply reused for the same application. If the boards have to be disposed of, energy recovery in waste wood incineration plants is recommended. (Source: Gutex)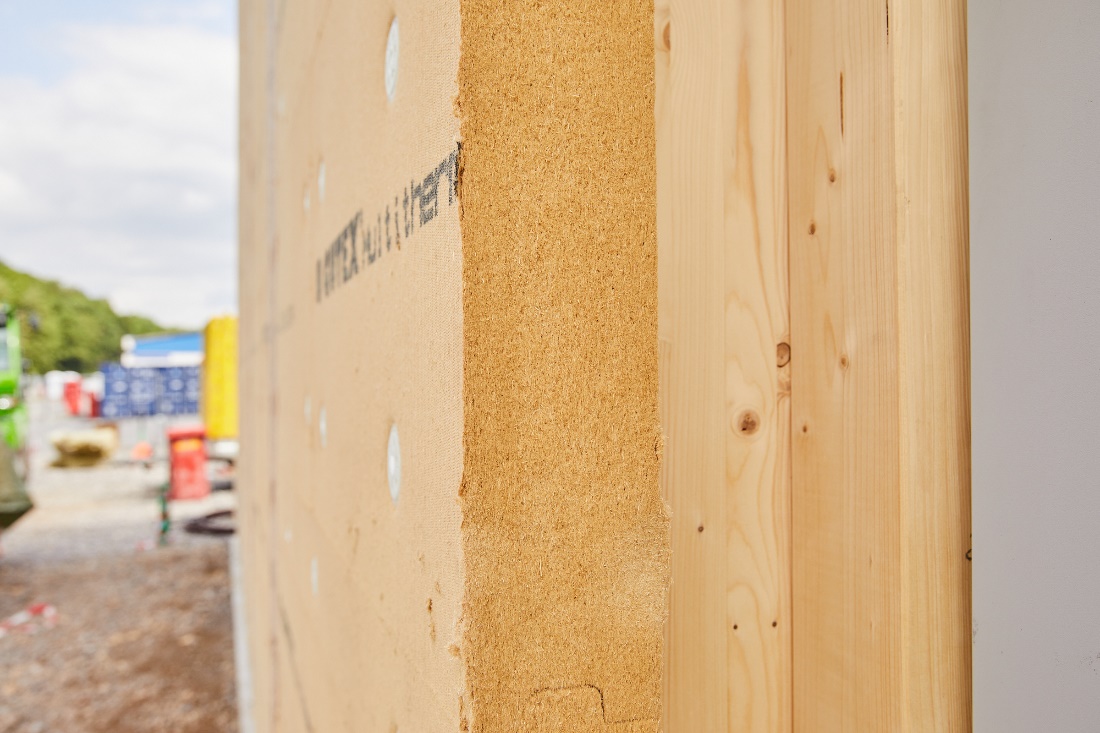 The panels are used in the HDU mainly hidden behind the north facade, as well as wall and floor insulation.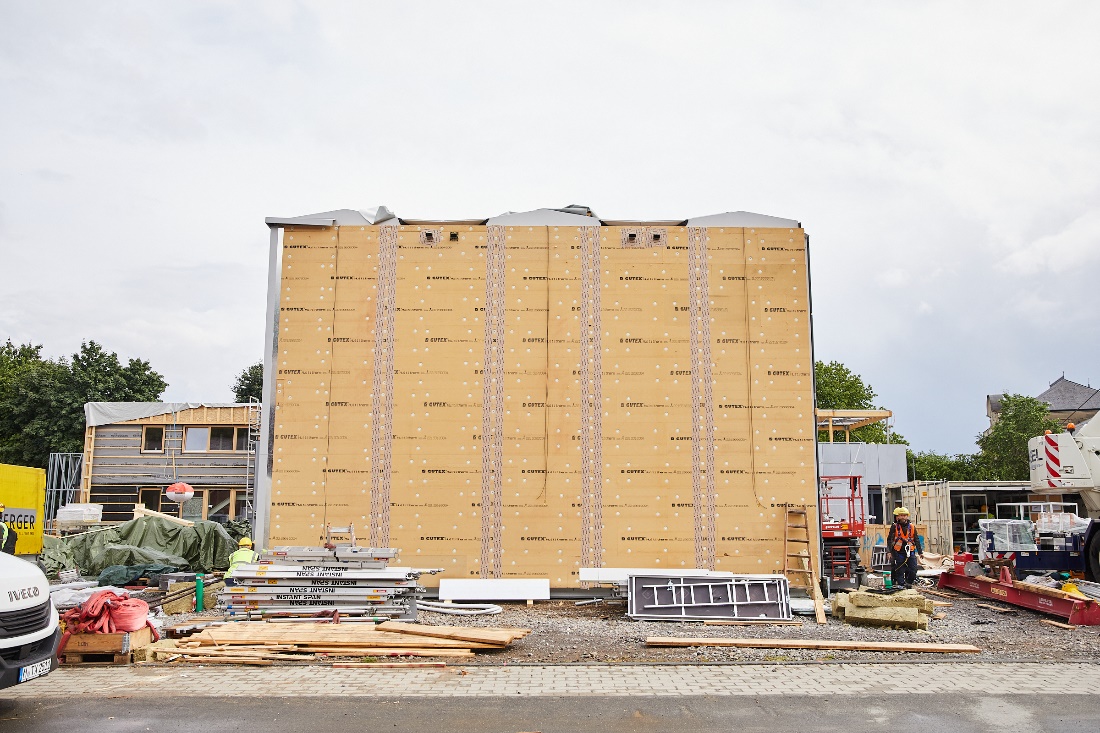 Massive Wood Parquet
Origin
Dresden, Germany
Usage
Flooring
Average bulk density
665 kg/m³
Thermal conductivity
0,17 W/(mK)
Fire protection class
B2
Specific heat capacity
1600 J/(kgK)
CO₂ balance (global warming potential – GWP):
85,07 kg CO2-Äquivalent/m³
Recycable,
closed loop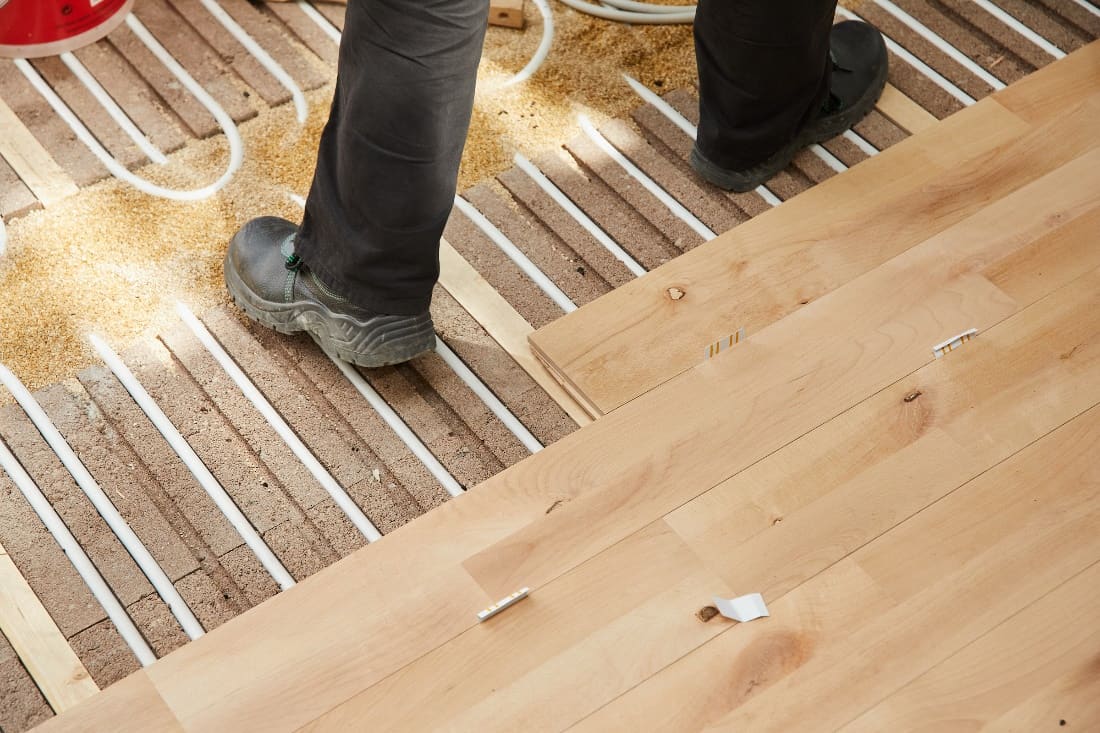 The solid wood parquet is beech wood. The clips of the individual planks are clicked into a pre-milled groove on the underside of the plank, holding the individual planks together. The clip-in system makes for easy installation, simplifies the replacement of individual planks, and is easy to take with you if you move. Solid wood planks have a long durability and can be sanded several times in case of soiling or even damage. The warm color as well as the material as such provides a feel-good atmosphere and a pleasant room climate. (Source: Junkers)
The parquet flooring is used in the modules as well as in the climate envelope.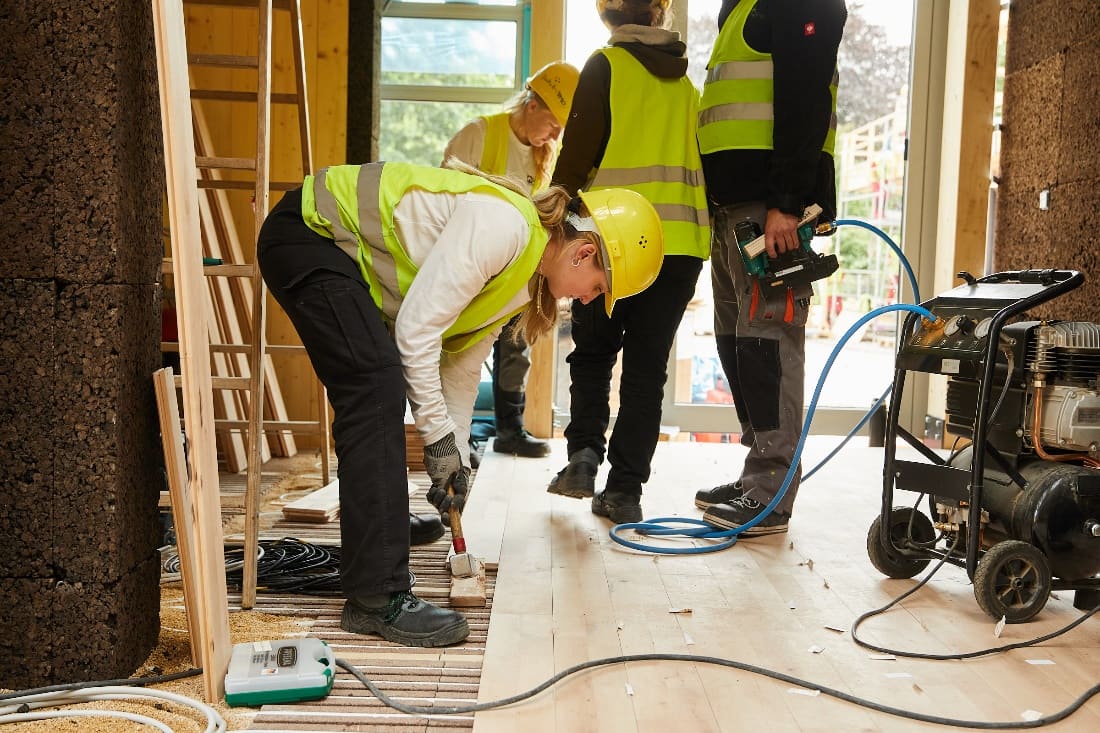 Clay
Origin
Viersen, Germany
Usage
Plaster, clay block, clay building board (interior)
Average bulk density
120 kg/m³
CO₂-Bilanz (Treibhauspotential – GWP):
0,12 kg CO2-Equivalent/m³
Recycable,
closed loop
Clay is one of the oldest building materials in the world and of abiotic (inanimate) origin. In the pressing process, the clay can be pressed or pressed into wooden or clay forms (e.g. bricks). After complete drying, the materials can be used in a variety of ways. Clay has a very high durability and therefore cannot be composted, but can be reused infinitely. Thus, a closed material cycle is created with all clay products. Clay stores heat and thus regulates interiors, so that the heating effort and costs can be reduced. Clay creates a stable temperature and binds dust and odors and has been proven to reduce the risk of mold growth.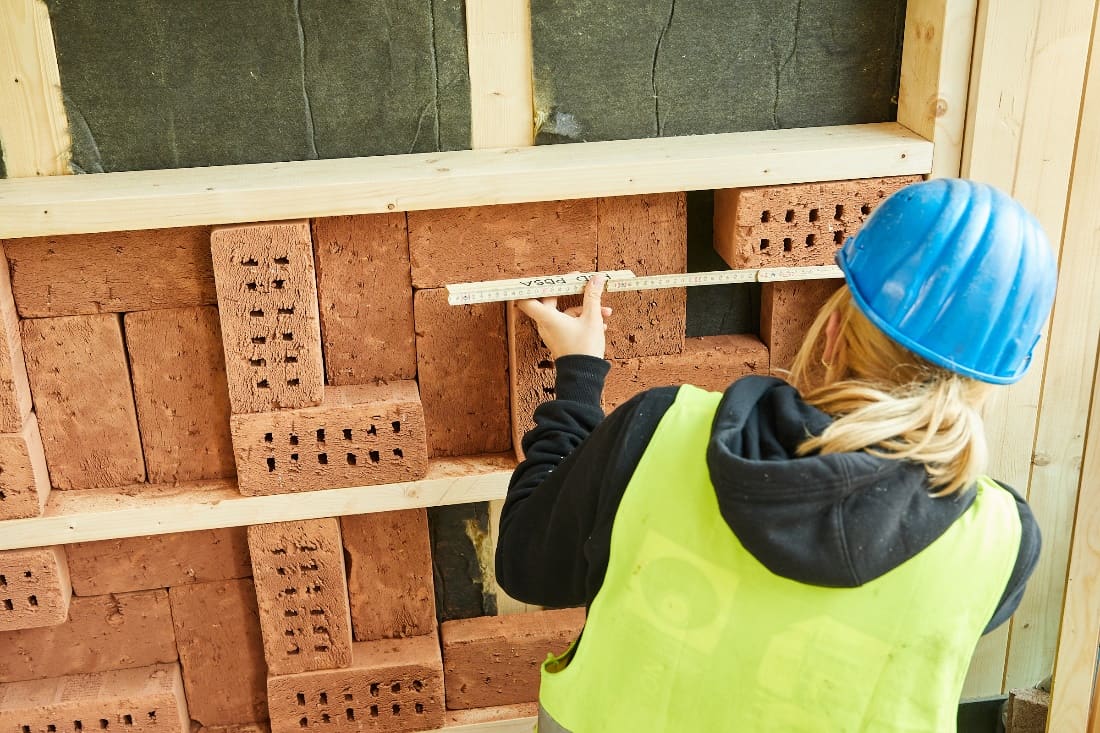 Clay is present in the interior of the north wall, but also the wall plaster in the living module is made of clay plaster.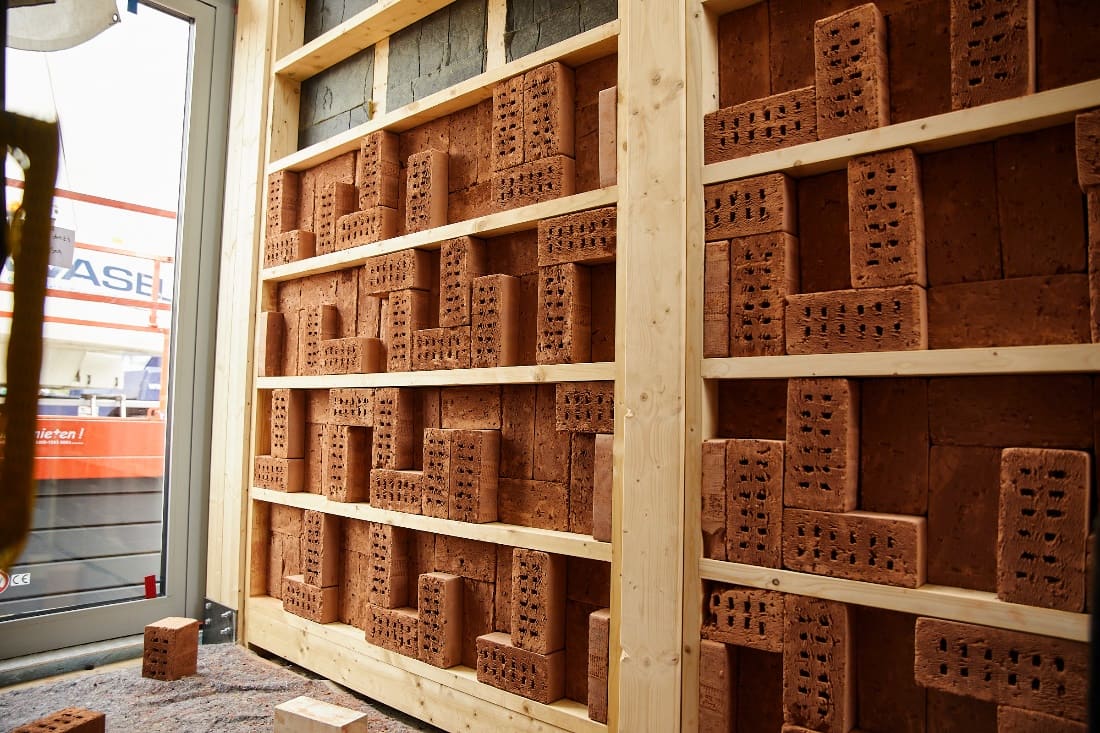 Underfloor heating
| | |
| --- | --- |
| Origin | Uhler, Germany |
| Usage | Underfloor heating |
| Average bulk density | 1500 kg/m³ |
| Thermal conductivity | 0,89 W/mK |
| Fire protection class | A1 |
| Specific heat capacity | 1000 J/kgK |
| CO₂ balance (global warming potential – GWP): | 65 kg/m² |
| | Recycable |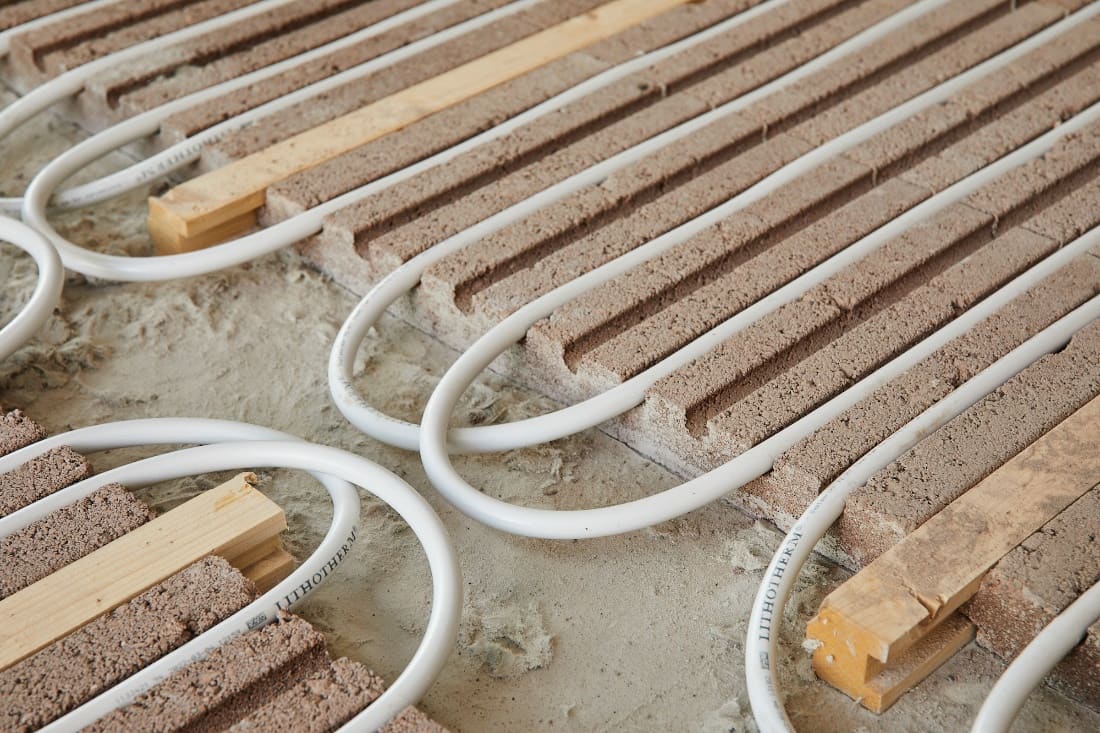 The flooring system consists of natural stone materials lava split, lime chippings and clay granules. The basalt lava stone serves as heat storage as well as sound and impact sound insulation. With a low flow temperature, the radiant heat can be delivered directly into the room. Minute regulation serves as the basis for perfect heat and humidity regulation in the interior. The materials provide good heat protection in summer and cold protection in winter. When used optimally, underfloor heating saves up to 4 KG of CO2 per m² per year. The natural building materials can be separated again after use and then recycled. (Source: Lithotherm)
The heater is located directly under the parquet in the climate envelope, thus heating the floor and regulating the temperature in the interior.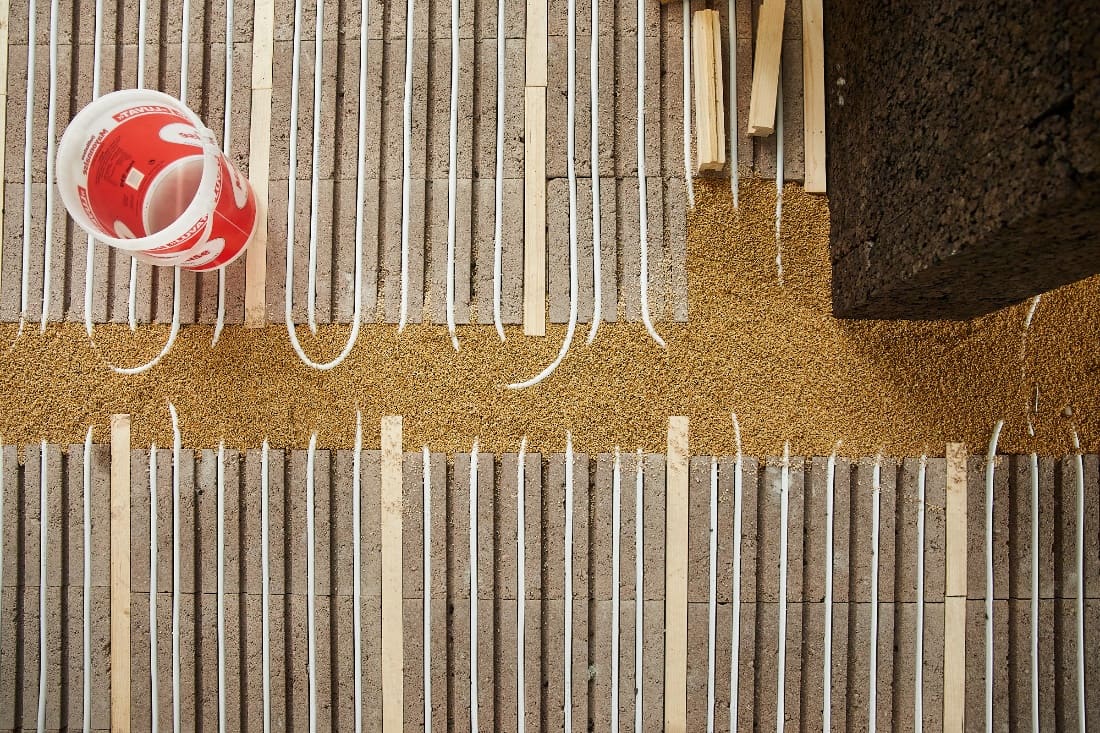 Mineral Wool
| | |
| --- | --- |
| Origin | Gladbeck, Germany |
| Usage | Perimeter insulation (earth boundary) |
| Average bulk density | 39 kg/m³ |
| Thermal conductivity | 0,032 – 0,05 W/(mK) |
| Fire protection class | A1 |
| CO₂ balance (global warming potential – GWP): | 132,44 kg CO2-Equivalent/m³ |
| | Recycable |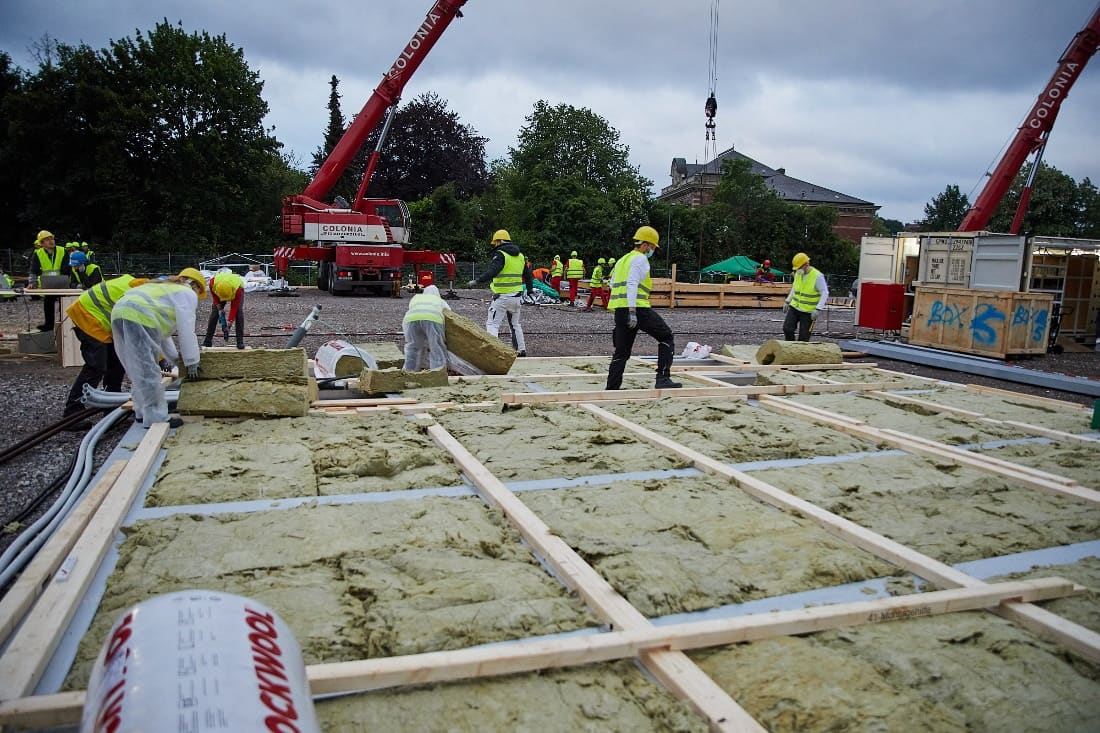 Mineral wool is of abiotic (lifeless) origin and is obtained from various rocks. These are heated and spun into fibers. Rock of volcanic origin is chosen as the basis, such as basalt in this case. Due to volcanic activity and earth plate movements, more basalt is produced than is used.
Around 96% of the rockwool residues can be reused in production. In addition, we have the advantage with the selected manufacturer (Rockwool) that it promises a manufacturer take-back when the building is dismantled. Whereby again the old mineral wool can be recycled. Moreover, only one cubic meter of raw material is used to produce about 100 cubic meters of rock wool.
The material has a long service life and has very good properties in areas such as sound, heat and moisture protection. Another advantage arises in fire protection, since rock can not burn. (Source: Rockwool)
The supporting grid, the north wall behind the clay blocks, as well as the parapet and corner points of the climate envelope are insulated with mineral wool.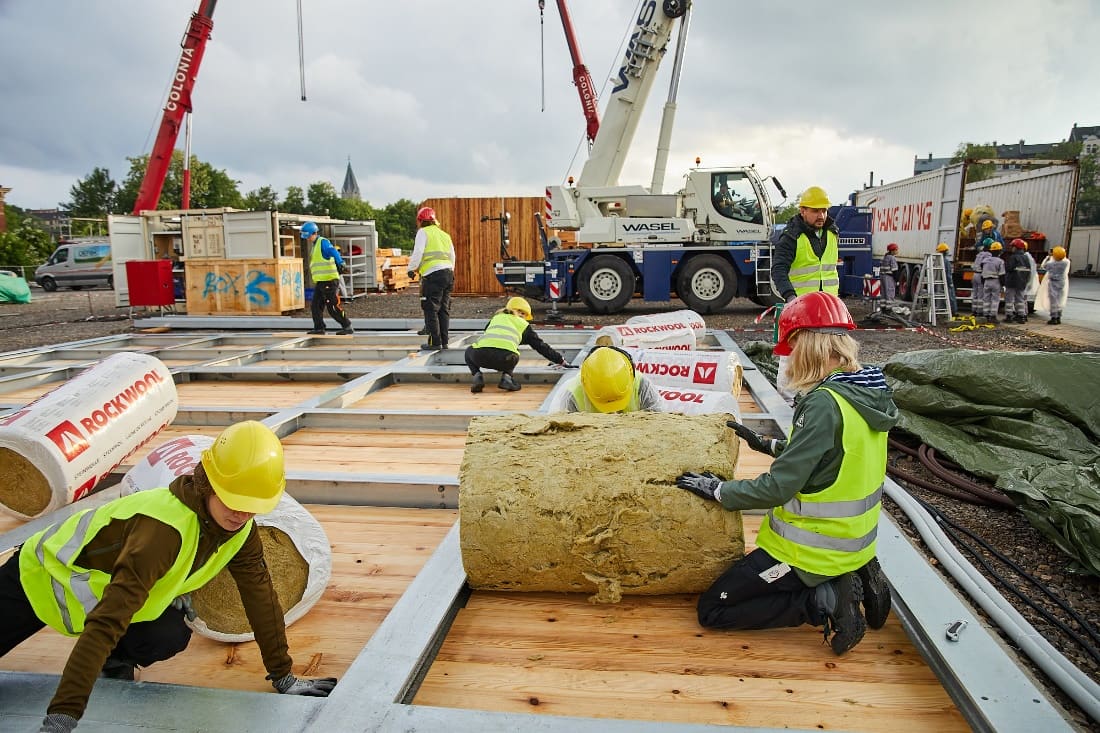 Wall heating
| | |
| --- | --- |
| Origin | Göttingen, Germany |
| Usage | Wall heating |
| Weight | 36,5 kg/m² |
| Thermal conductivity | 1,05 W/(mK) |
| Fire protection class | A1 |
| | Recycable |
The circular wall heating system combines the positive properties of clay as a building material with innovative heating technology. For this purpose, a unique panel system was developed, which favors easy laying of heating pipes. The modular system enables wall heating that fits precisely and covers the entire area. The individual clay modules are attached to a substructure with screws and finally covered with a clay plaster. A short reaction time optimally tempers the room, the clay regulates humidity and additionally purifies the air. The comfort inside is increased by pleasant acoustics and a natural, lively material. (Source: Argilla Therm)
The wall heating is hidden behind the clay plaster in the living modules and is responsible for the temperature control here.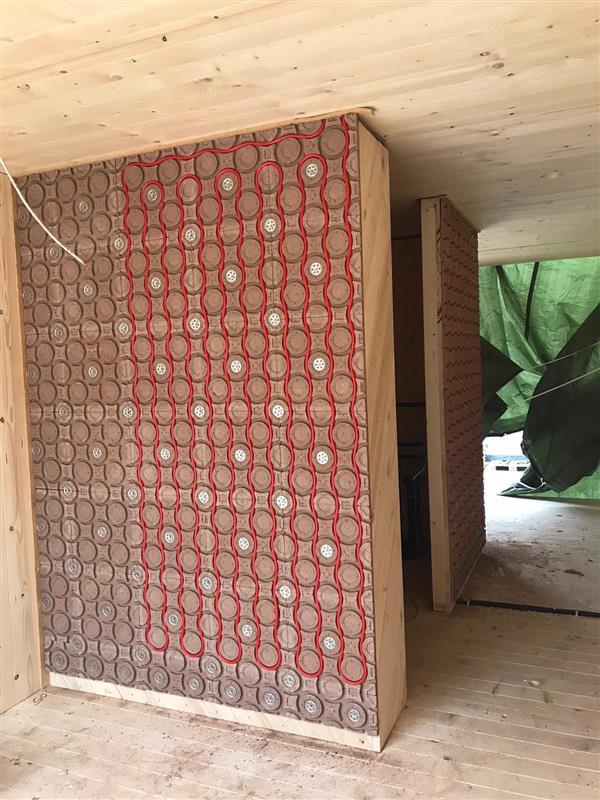 Myzel-Insulation
| | |
| --- | --- |
| Origin | Germany |
| Usage | Wall / Floor, Ceiling |
| Average bulk density | 172 kg/m³ |
| Thermal conductivity | 0,053 W/(mK) |
| CO₂ balance (global warming potential – GWP): | 85,07 kg CO2-Equivalent/m³ |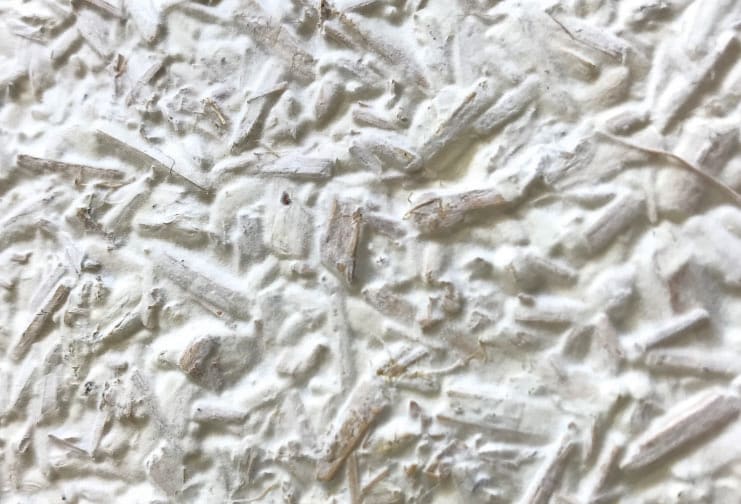 The mycelium is the root system of fungi. In combination with a biological substrate, it grows within 5-7 days in a negative form in a dark environment at about 22°C. Other components (such as plant stems, absorbent cotton, or expanded concrete) can be added to the mycelium to provide greater strength. As the root system grows, it binds the substrate and forms many small air spaces, providing a good insulating effect. After the growth phase, the mycelium can be dried by various methods (e.g. heat drying, freeze drying, vacuuming) before being used as insulation.
The product can be made in any shape and is 100% recyclable. After use, it can be shredded and used as a substrate for new mycelium. Since it is made of 100% biological materials, it can also be composted. The material is non-combustible, moisture regulating and free from any additives.
In our HDU, the Myzelium is used as insulation of a sandwich panel in the west facade. Through the use of a glass pane, the insulation is visible from the outside.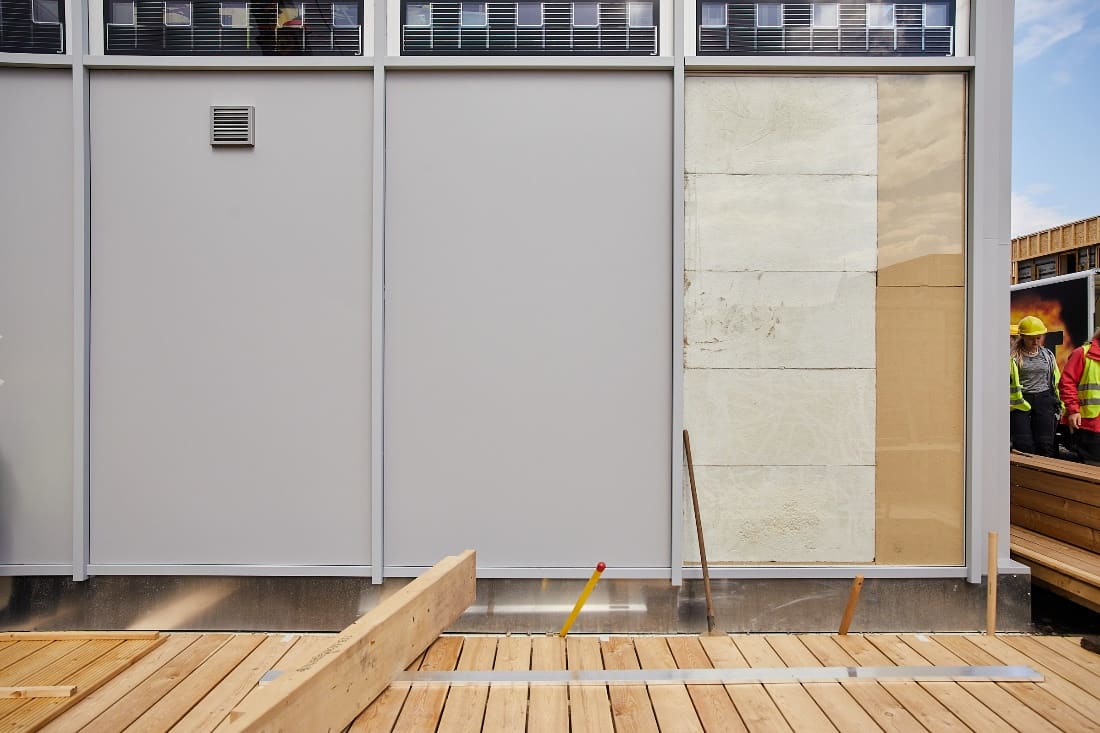 Our Vision
Our concept for Café Ada in Wuppertal
3 floors
covered roof terrace
15 apartments for 33 residents
single, double, family and maisonette apartments
Common areas
Climatic envelope surrounds the entire extension, enables natural air conditioning and generates energy from solar radiation
Urban gardening
Sharing offers for resource-saving and efficient mobility
Team MIMO befasst sich mit der Sanierung und Aufstockung des Café Ada. Raummodule aus Vollholz werden so übereinandergestapelt und von einer Klimahülle umfasst, dass im Zwischenraum Gemeinschaftsbereiche und eine Dachterrasse entstehen. Durch die Neugestaltung des Außenraums und Veranstaltungsangebote für Klein bis Groß schafft das Projekt einen Mehrwert für das Quartier Mirke in Wuppertal.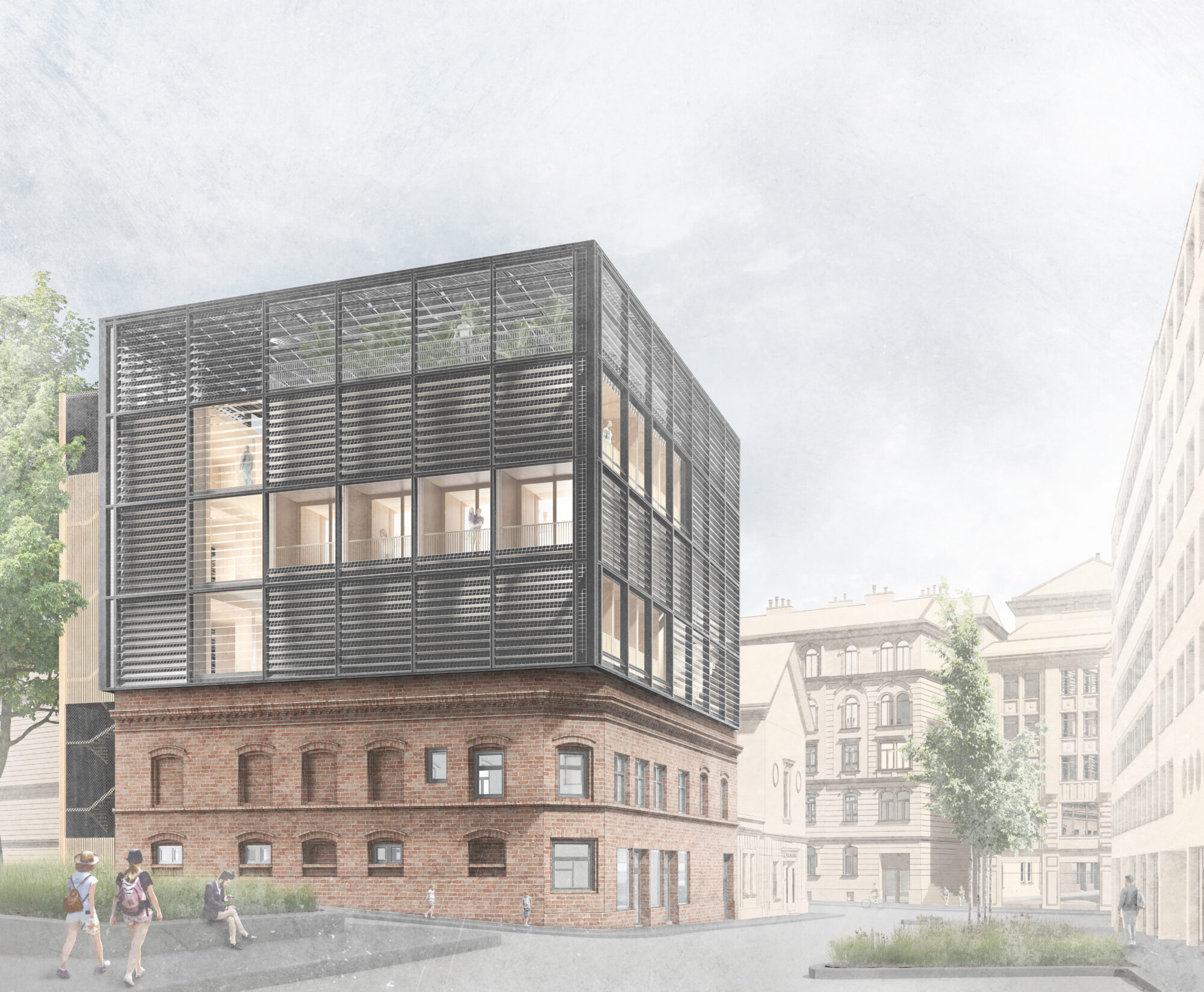 Our Team
Team members
Project Lead
Eike Musall
Dennis Mueller
Lukas Horstmann
Maximilian Rödder
Janina Schleuter
Christoph Ackermann
Mario Adam
Sandra Lohmann
Hartmut Raendchen
Stephanie Weis
Holger Wrede
Student Lead
Jana Bauer
Maximilian Brockerhoff
Ina Ehrhardt
Alban Fangmeier
Liwia Gnoth
Elias Hoffmann
Patricia Keck
Linus Knappe
Nina Sohnemann
Team Lead
Philip Behrend
Moritz Fleischmann
Lena Frank
Jens Herder
Franz Klein-Wiele
Anne van Rießen
Kommunikation
Marvin Hillebrand
Christin Obermauer
Leonie Sarbo
Hendrik Siems
Cameron Juna Wiest
Workshop
Kader Arslan
Olaf Czosnowski
Georg Nöthe
Olaf Schlacht
Tobias Urton
Decathletes
Gabriel Abu Rabia
Peter Andres
Julian Arts
Ali Cemal Benim
Carina Bhatti
Max Bierbach
Adina Branescu
Lars Burmann
Sonja Cieslinski
Marcella Crespo
Emma Damm
Chiara Decher
Suleima El Chafei
Diana Espinosa Lozano
Thomas Fenner
Philipp Freitag
Helena Fremerey
Sophia Gerlach
Tobias Graef
Till Harder
Christoph Hartner
Janine Hering
Mira Hill
Lena Hille
Georgina Hogrefe
Jana Holländer
Marco Ideus
Fabian Kasperek
Melis Kilic
Martin Klein-Wiele
Tim Kouroudis
Ansgar Krajewski
Kim Krall
Mario Lefering
Maren Leyendecker
Kathrin Lörpen
Milena Marsicek
Moritz Munkel
Matthias Neef
Isabella Nieling
Malcolm Osafo
David Paul
Patrick Rathjen
Mareen Reinelt
Judith Reitz
Fabian Rother
Anna Sigloch
Vanessa Stratmann
Isabell Szonn
Florian Többen
Lisa van Holt
Naomi Wang
Shiwen Sven Wang
Harry Vetter
Andrea Weiner
Luise Westphal
Manuela Youssef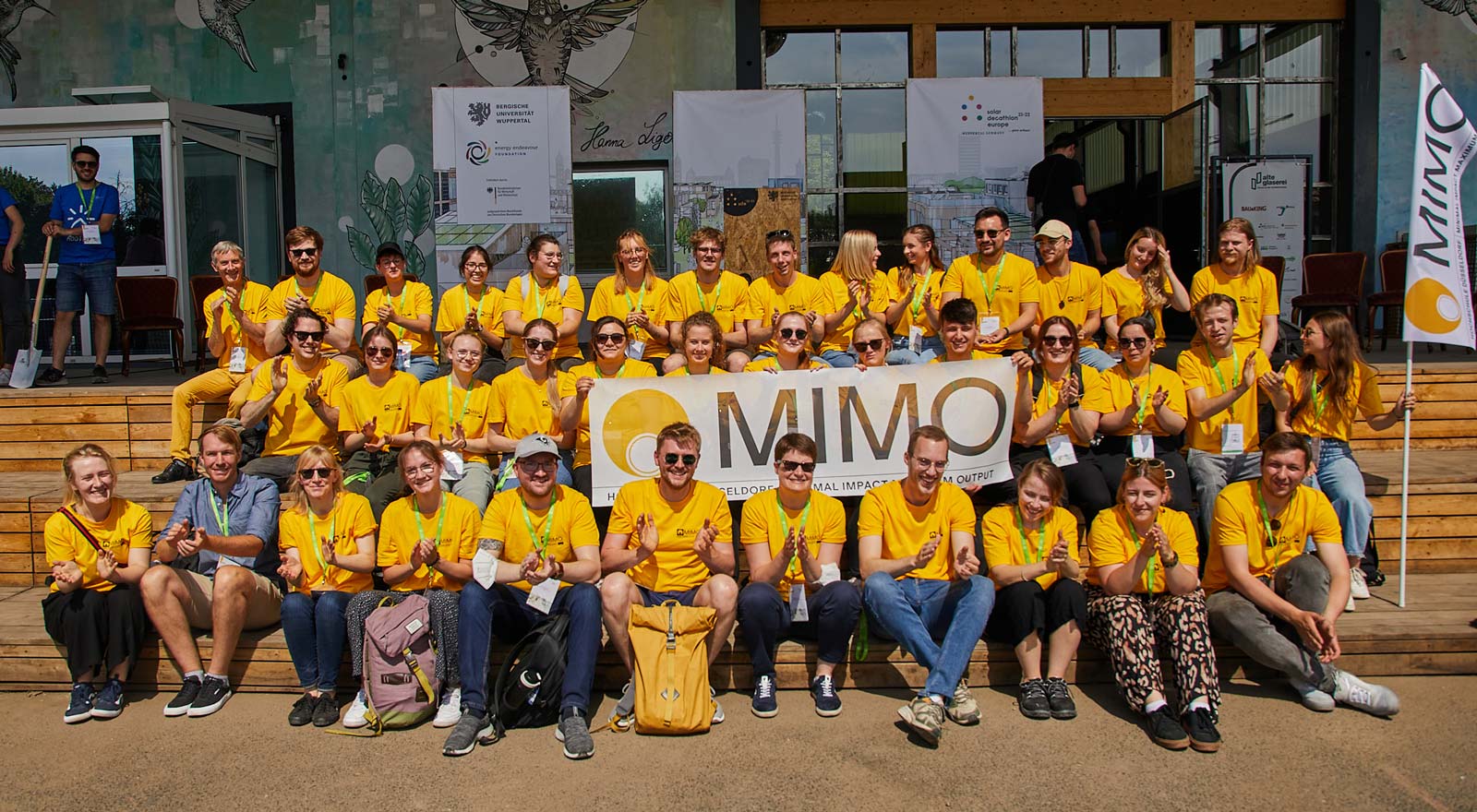 Our Partners
Public Funding
Industrial Partners
Platin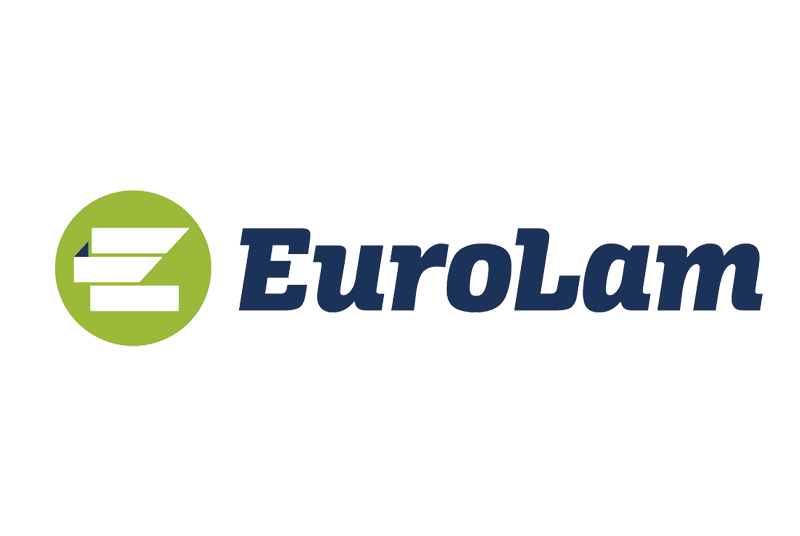 Gold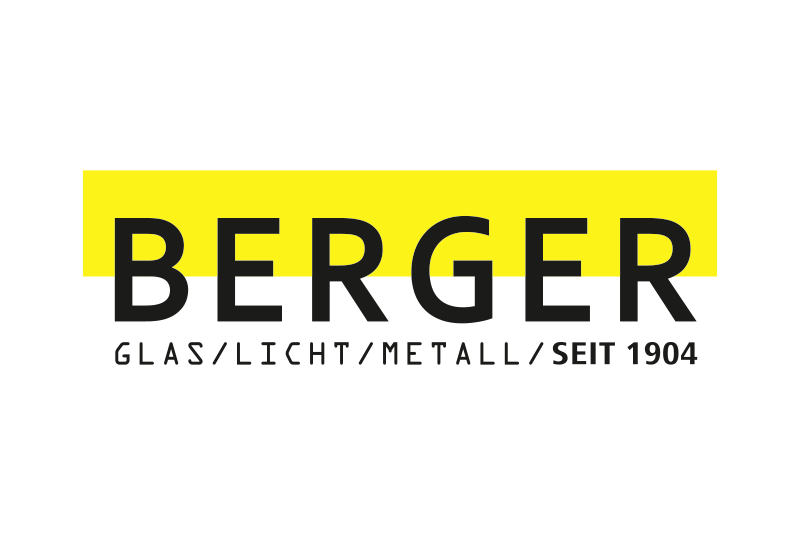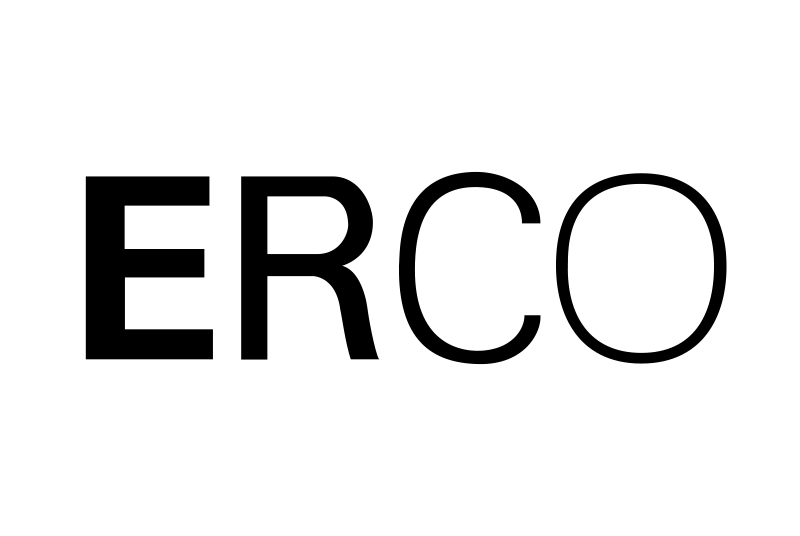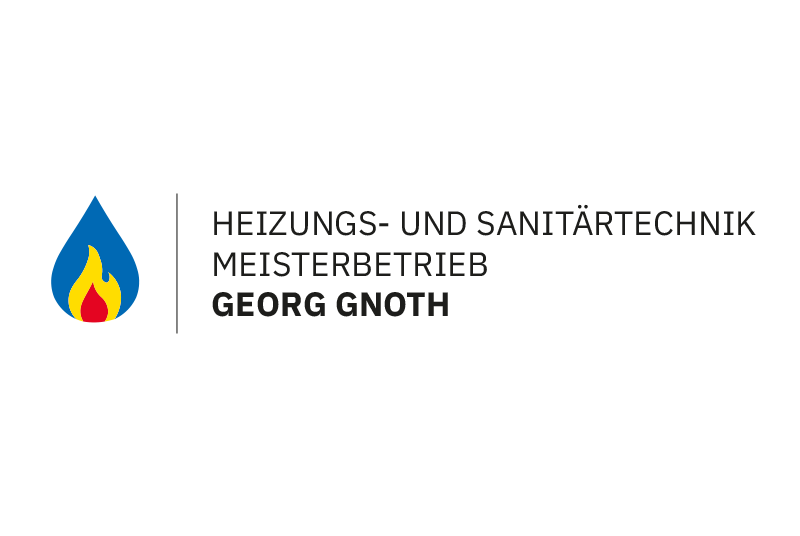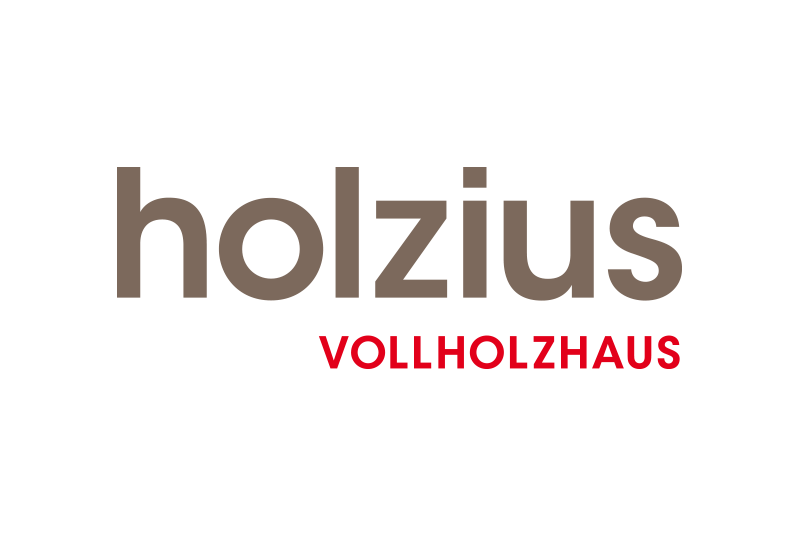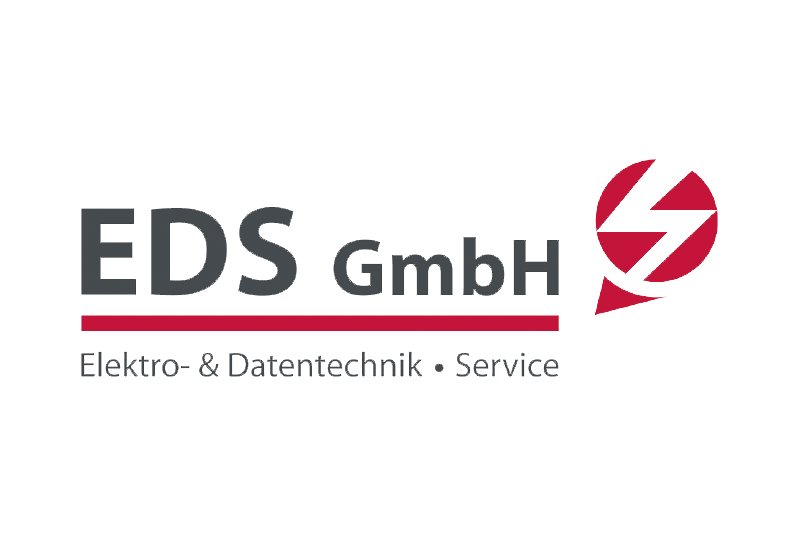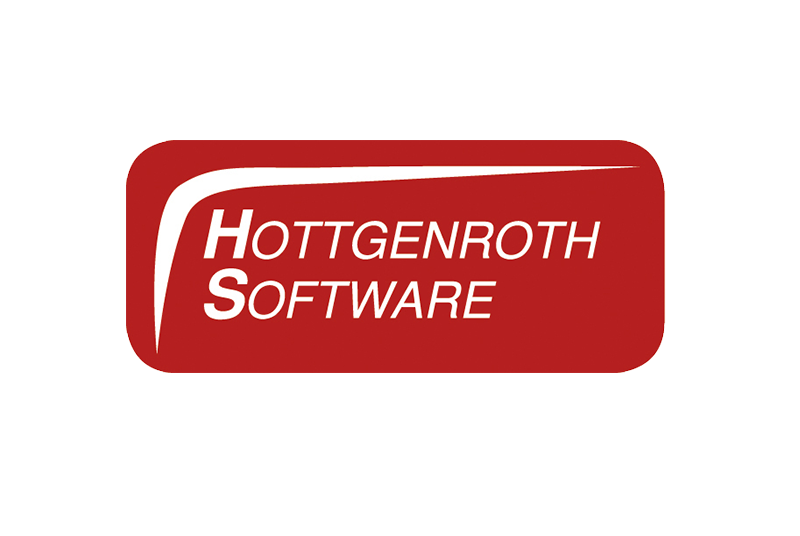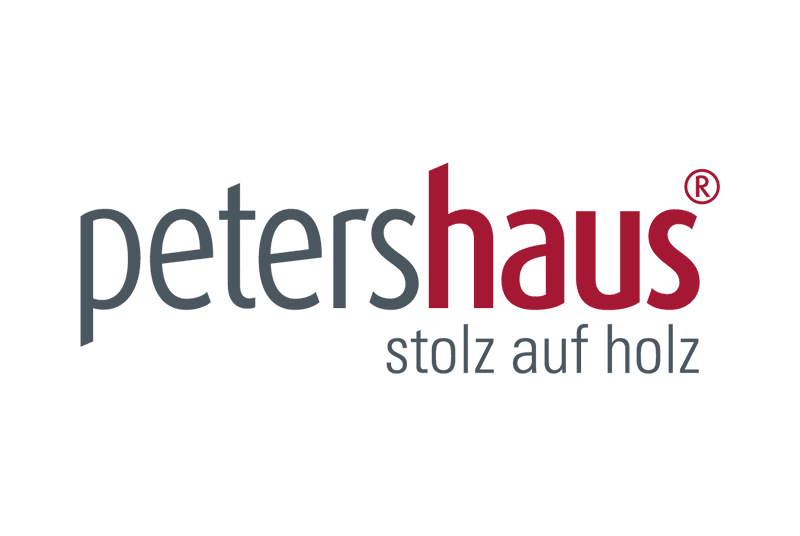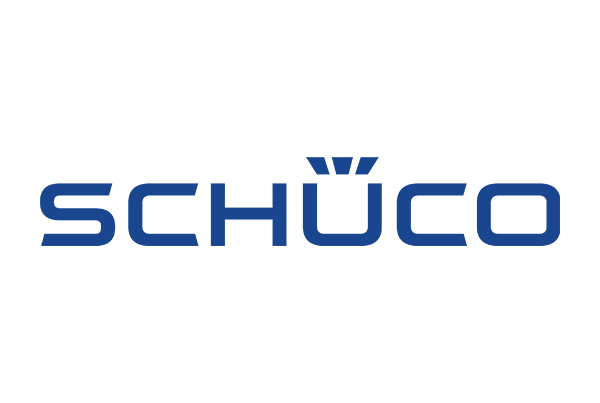 Silver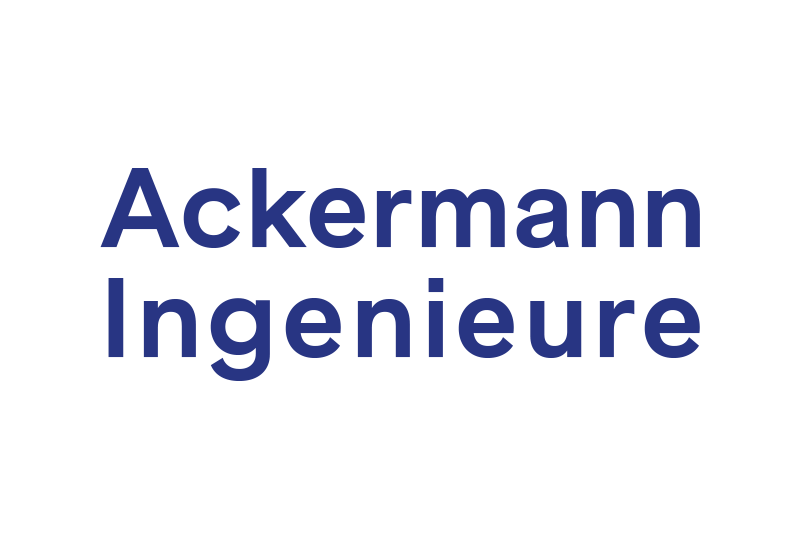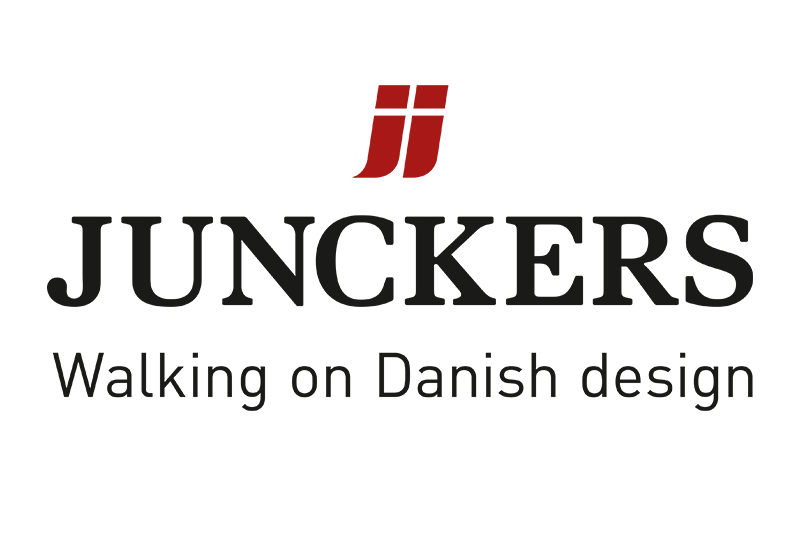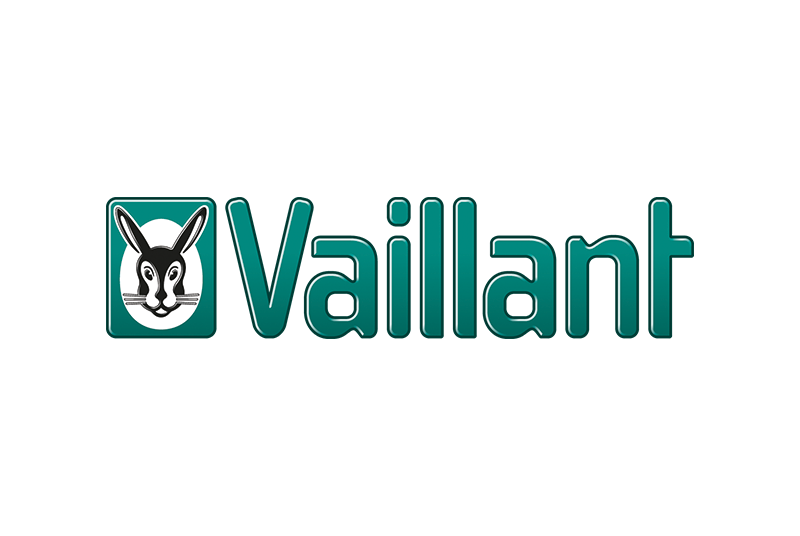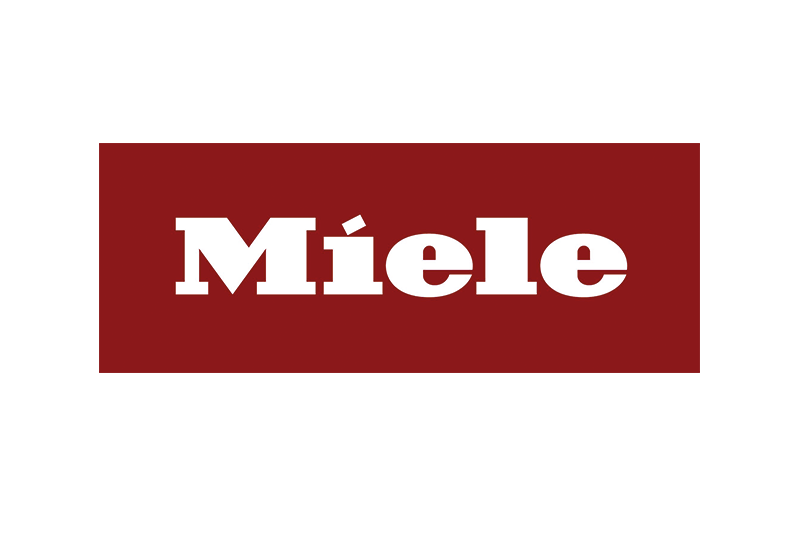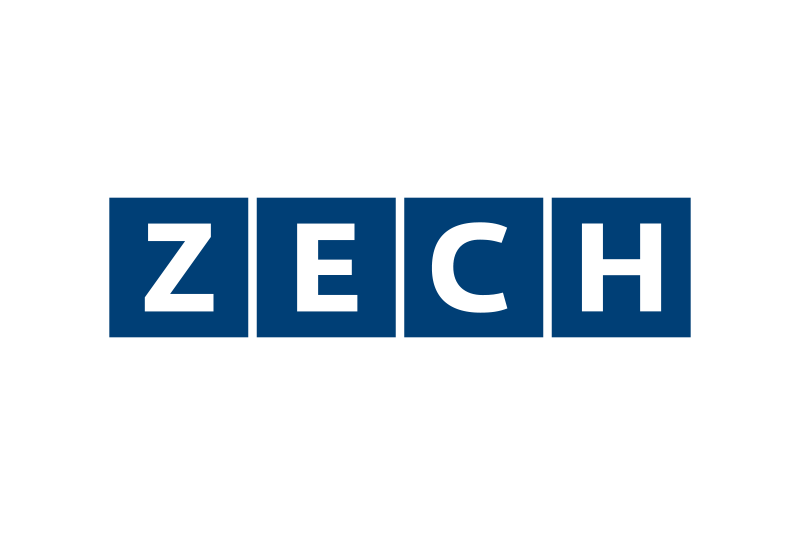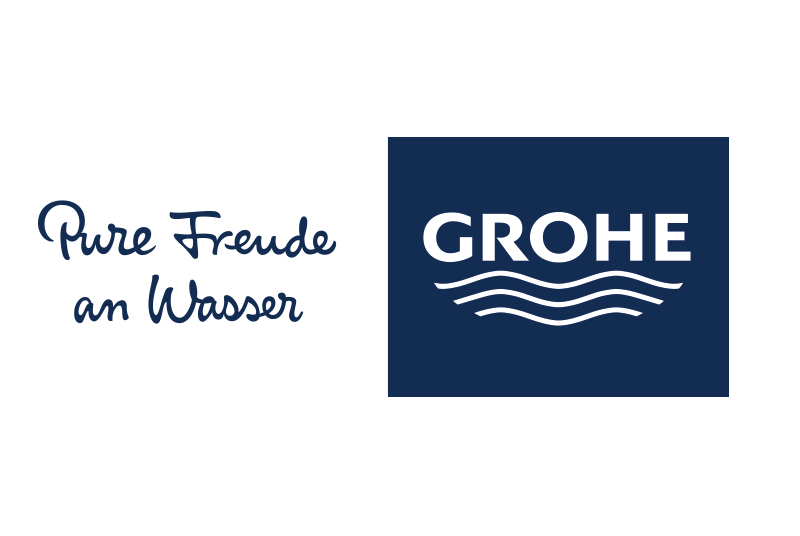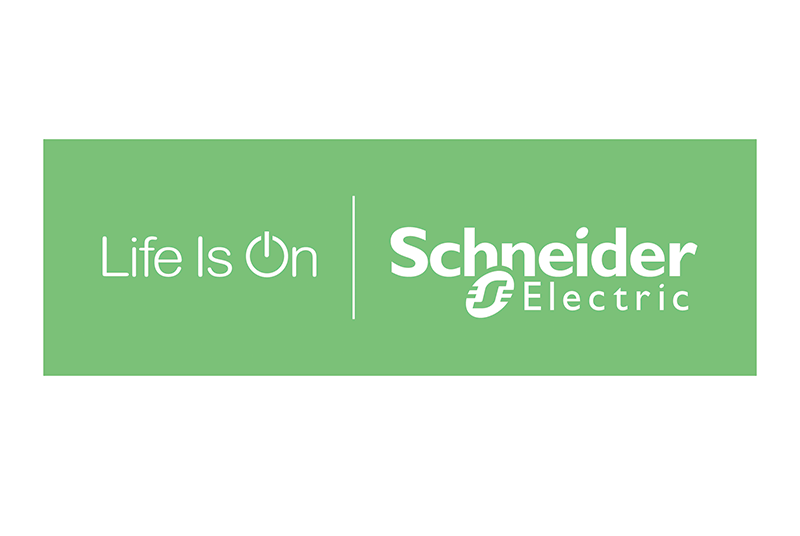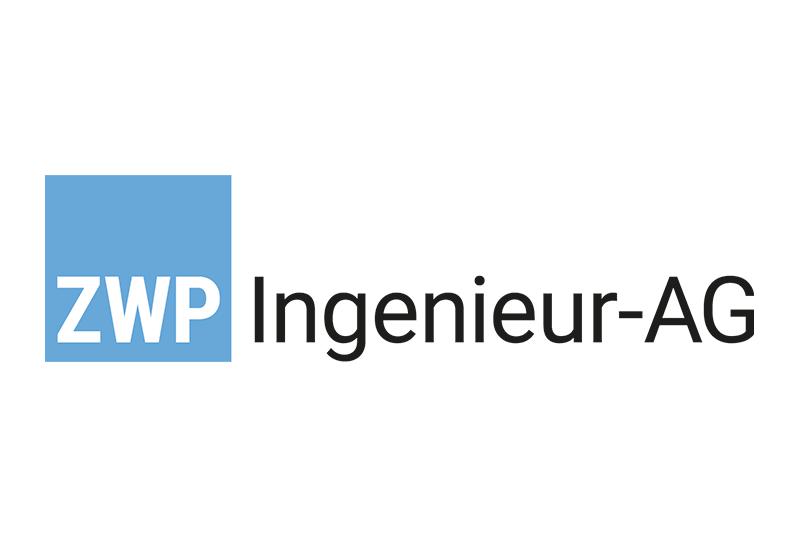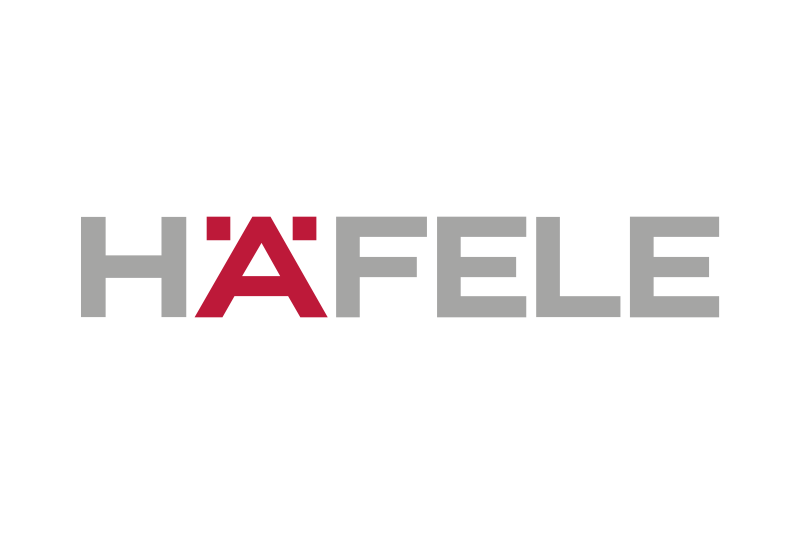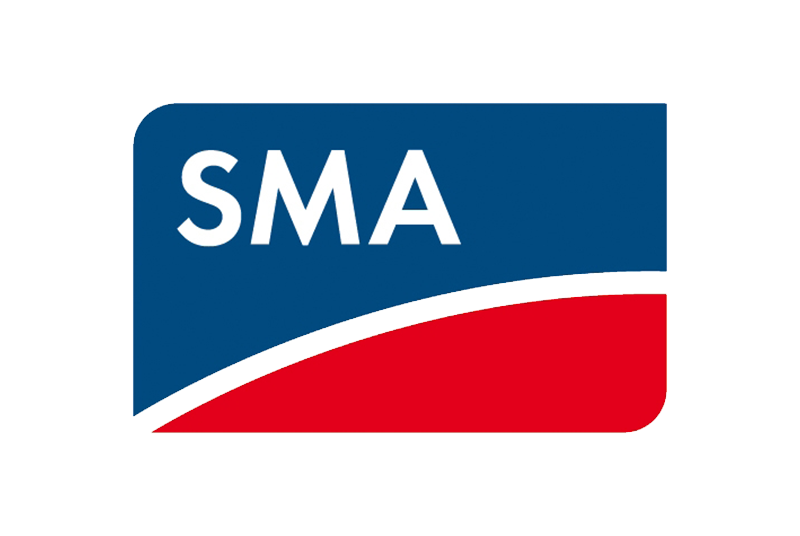 Bronze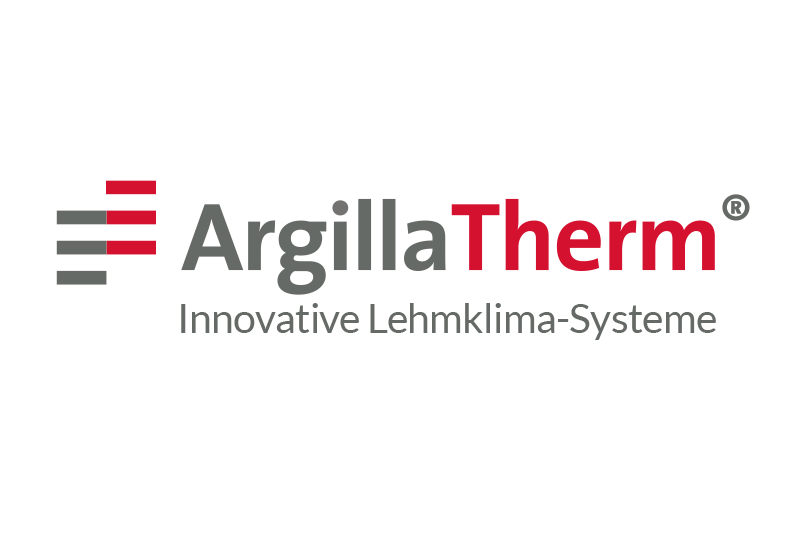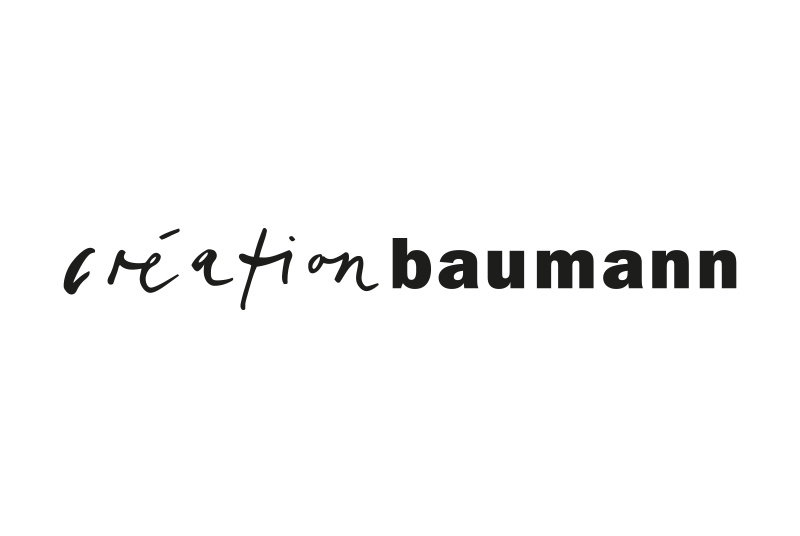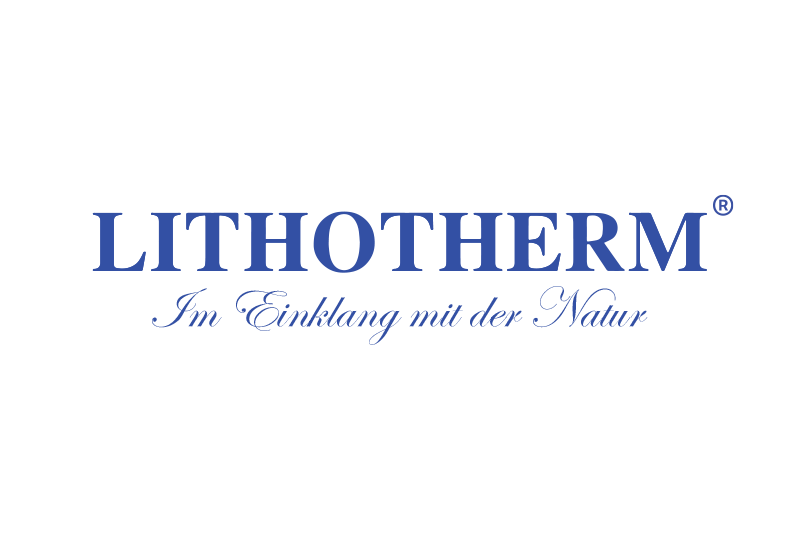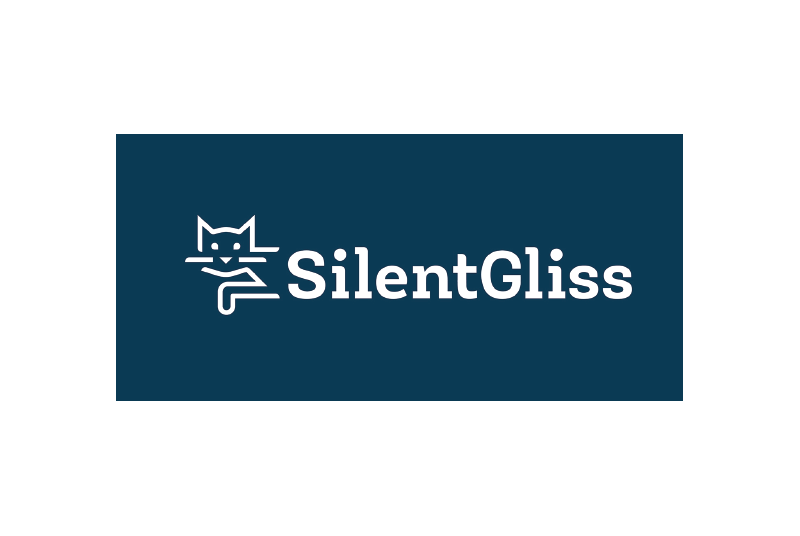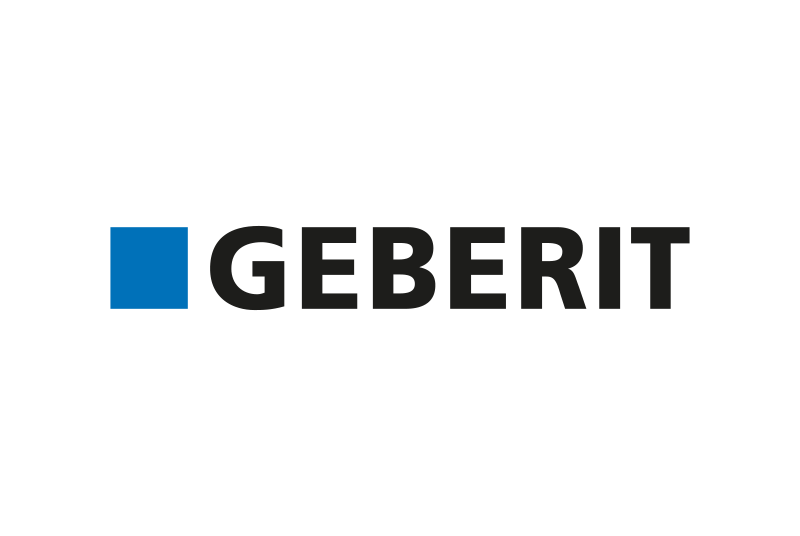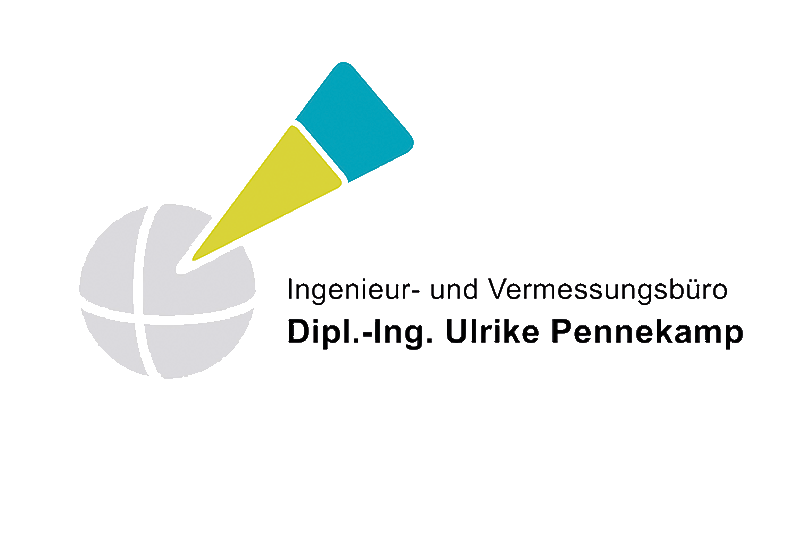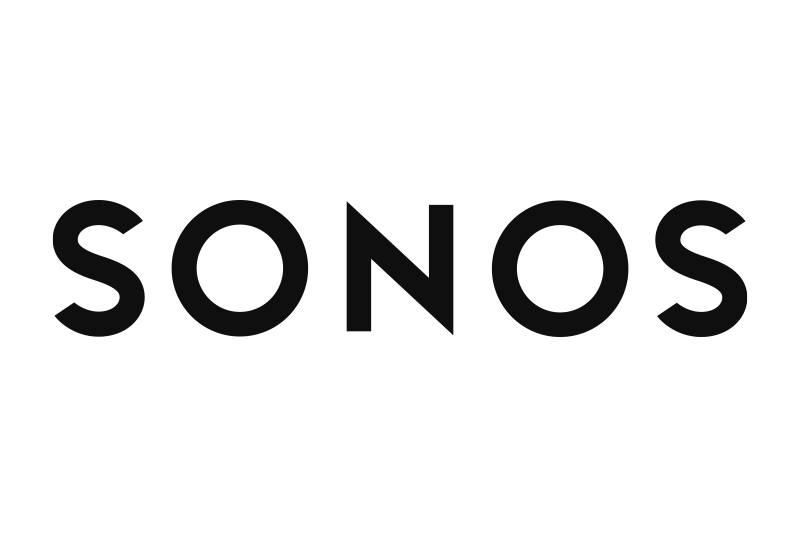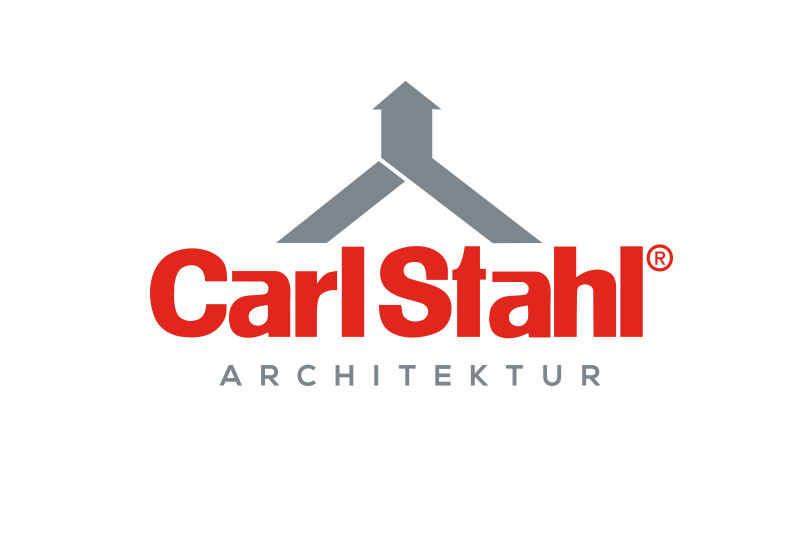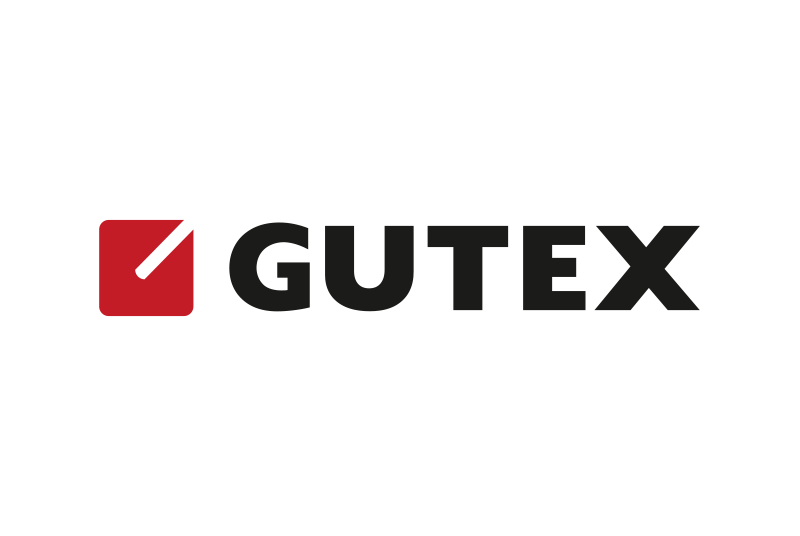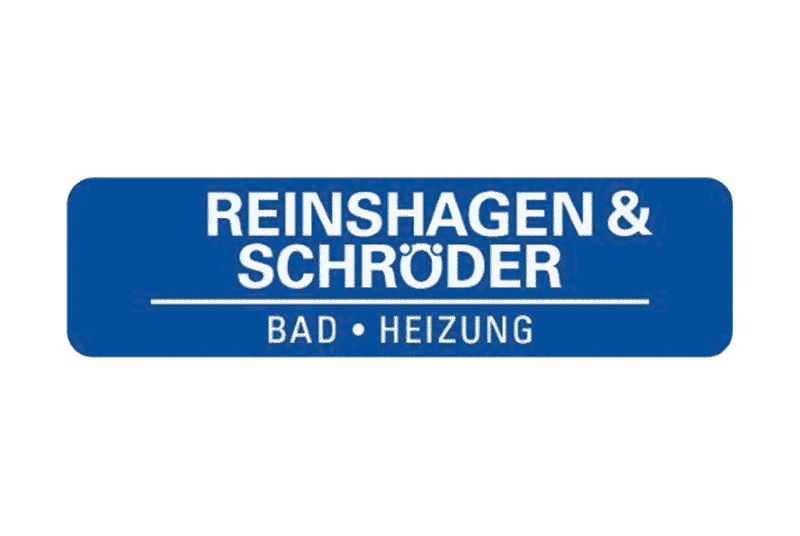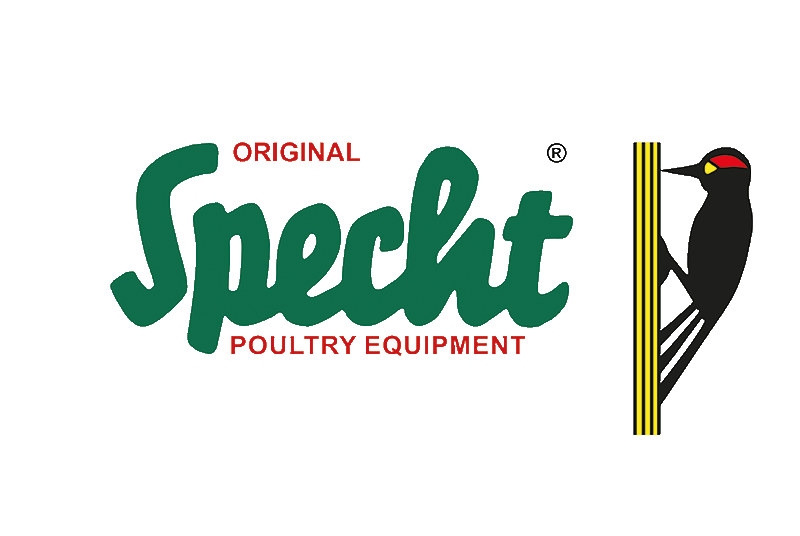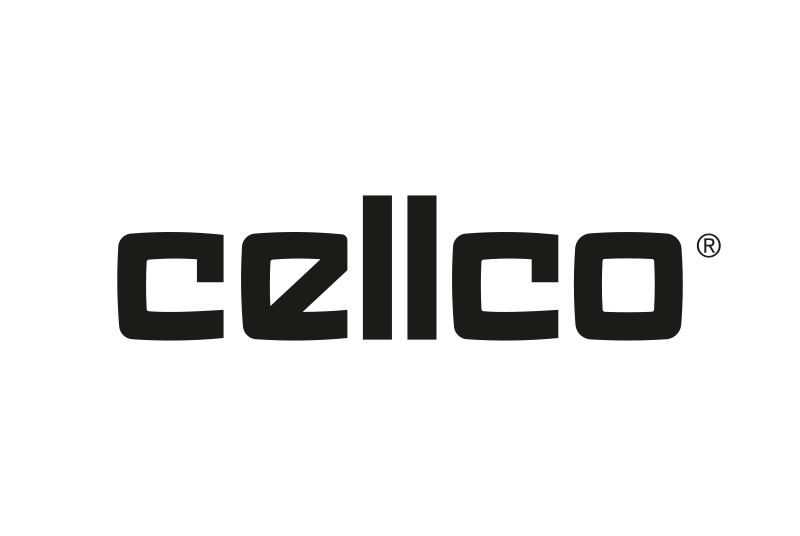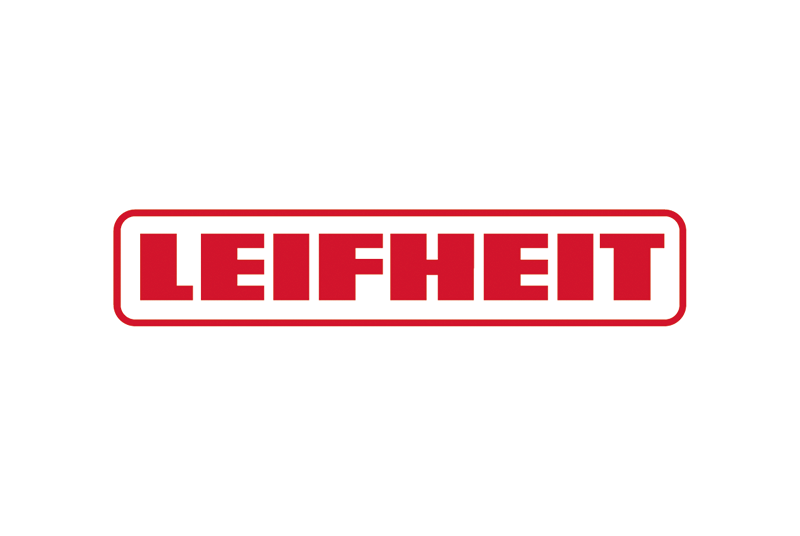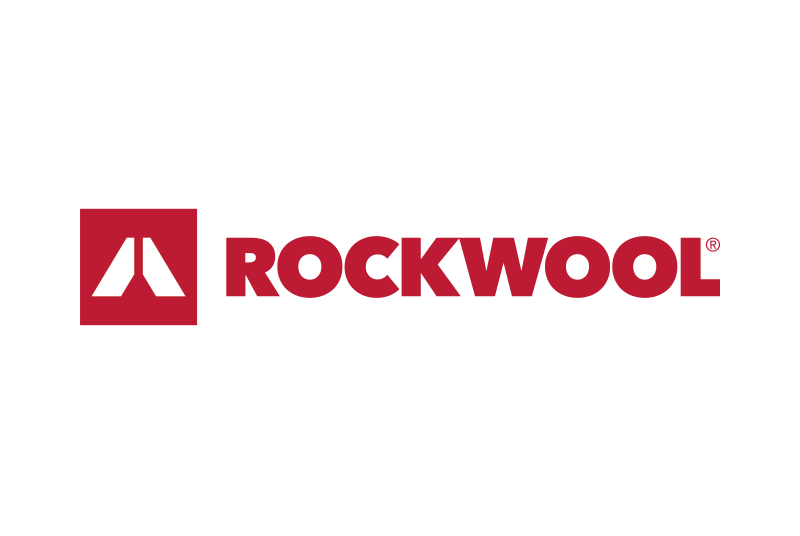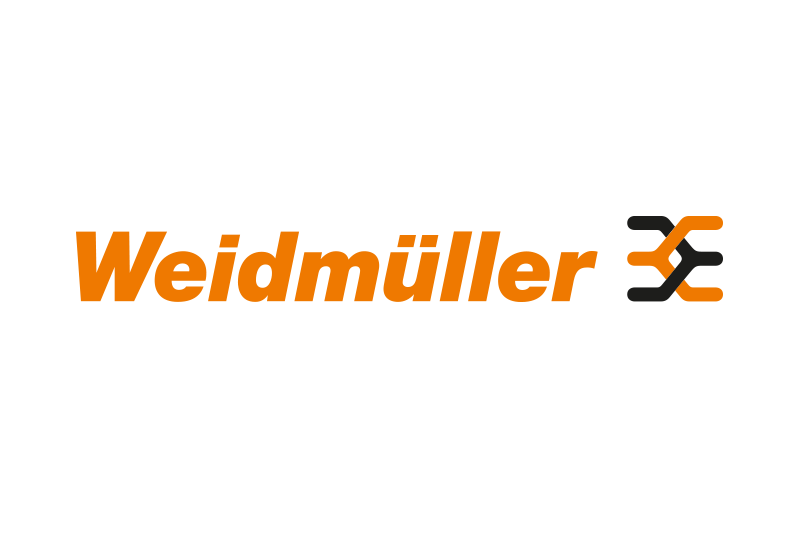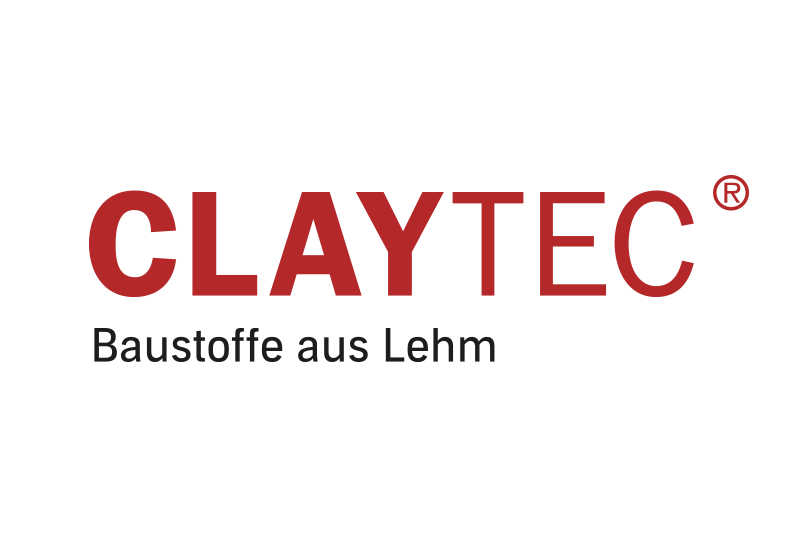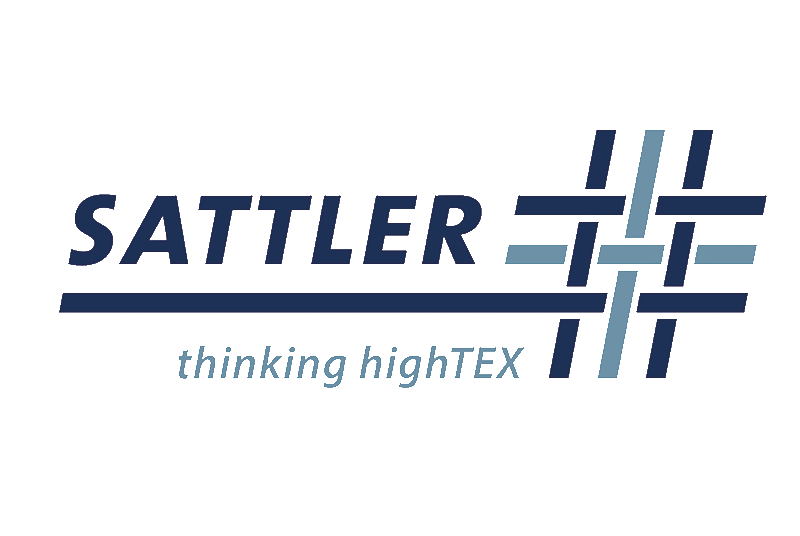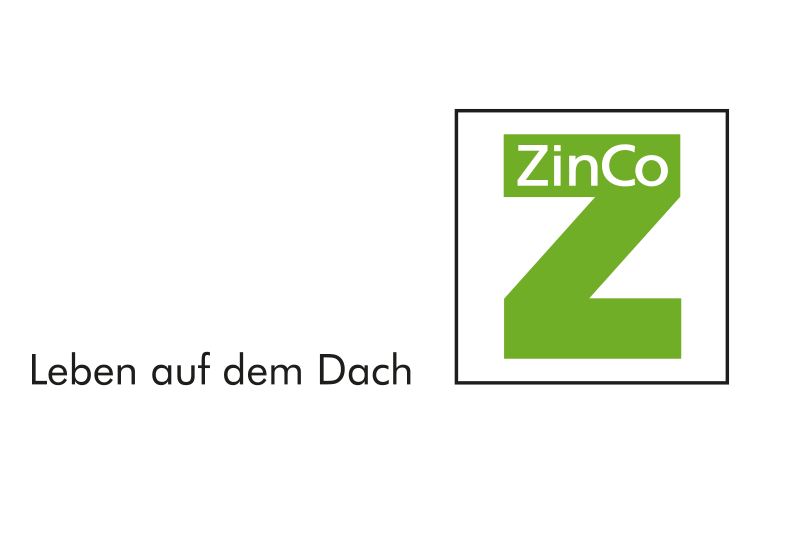 Business-Partner
Gold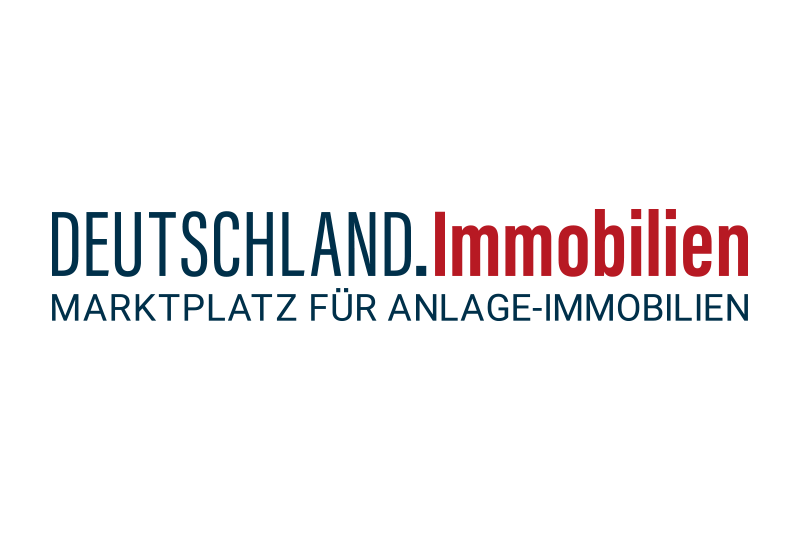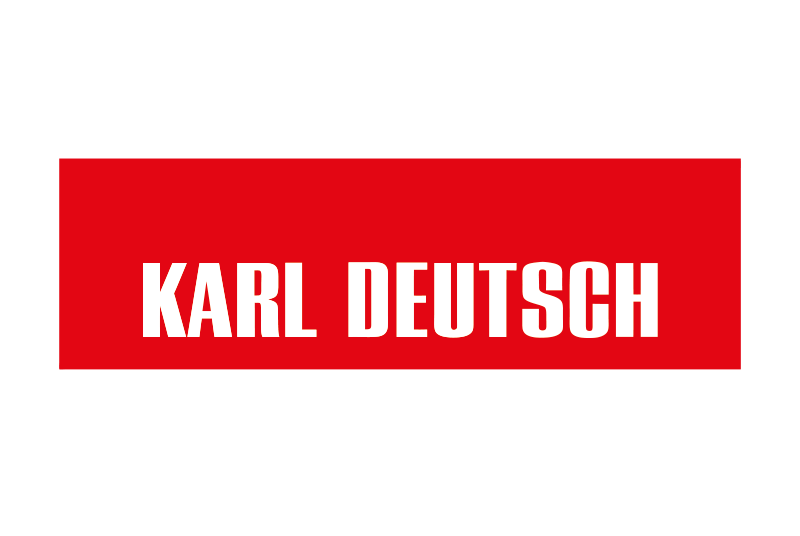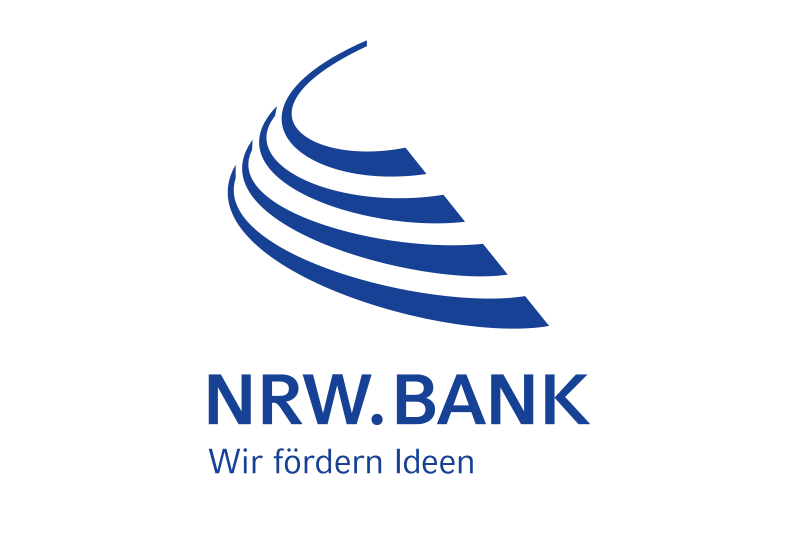 Silver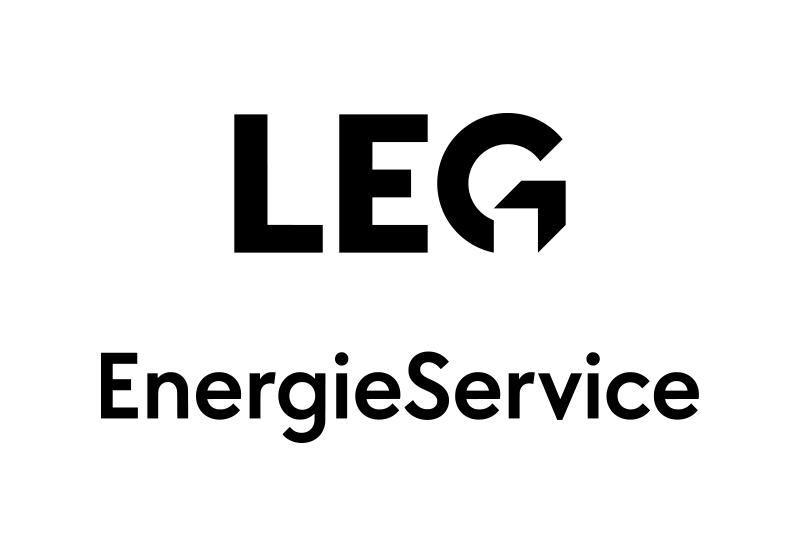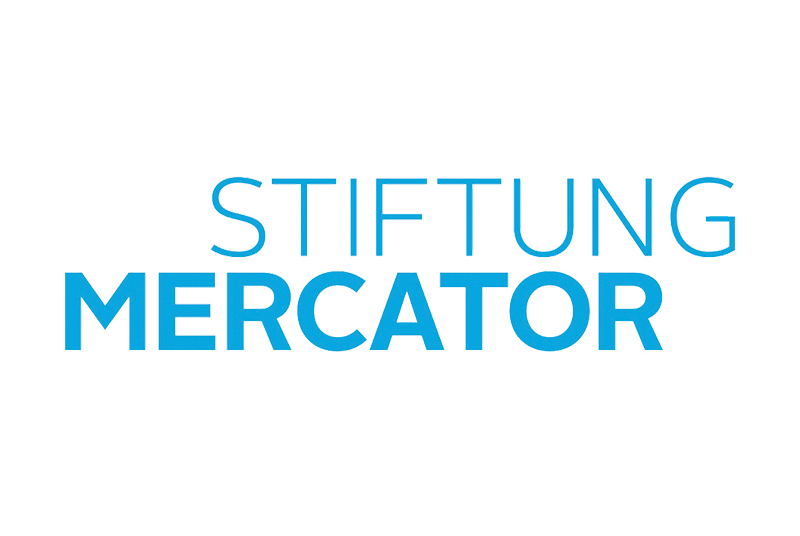 Donors
Angevelt Immobilien Düsseldorf
KNIPEX
Stadtwerke Kempen
Behälter KG Bremen
DIASA – Düsseldorf Institute of Applied Sciences and Arts e.V.
Gottschall & Sohn
Steinel
Massivholz Junker
Network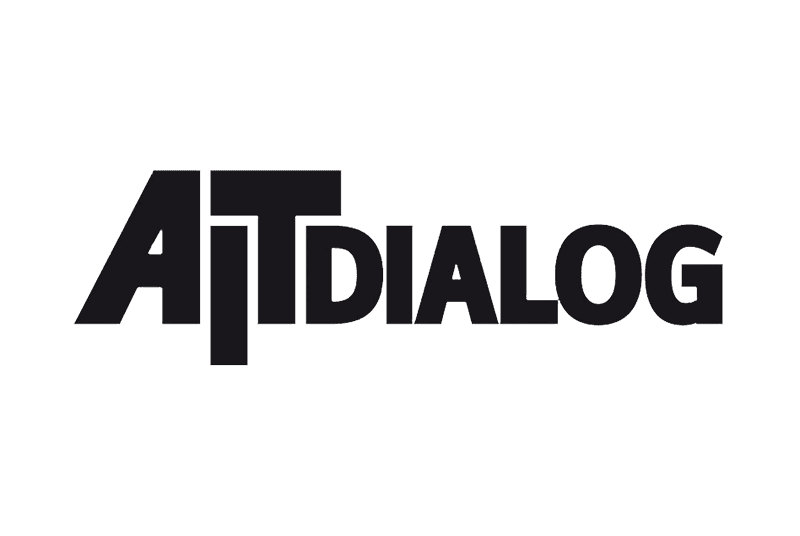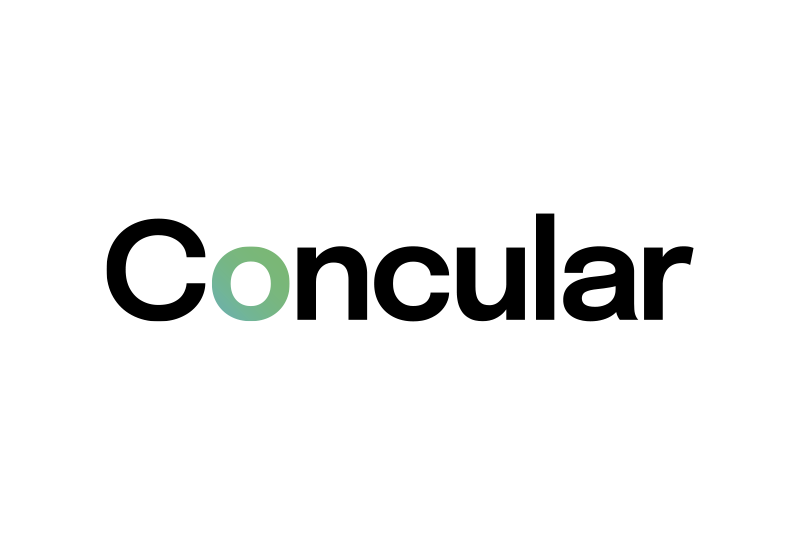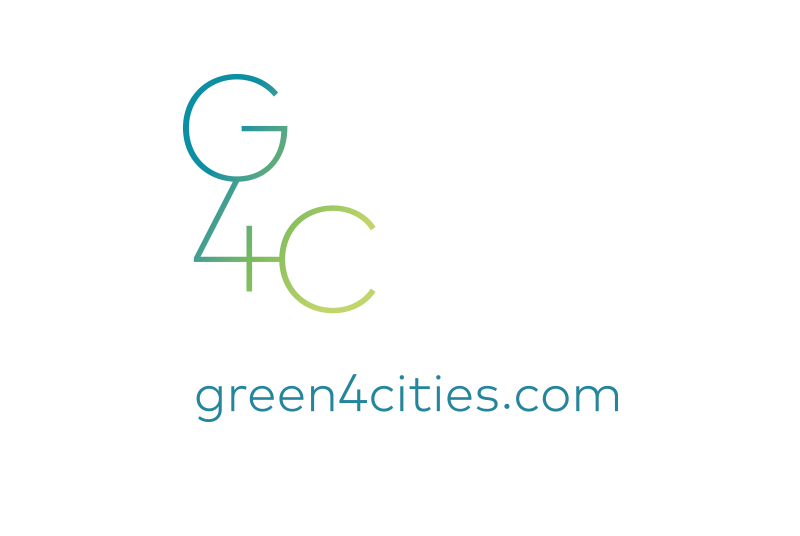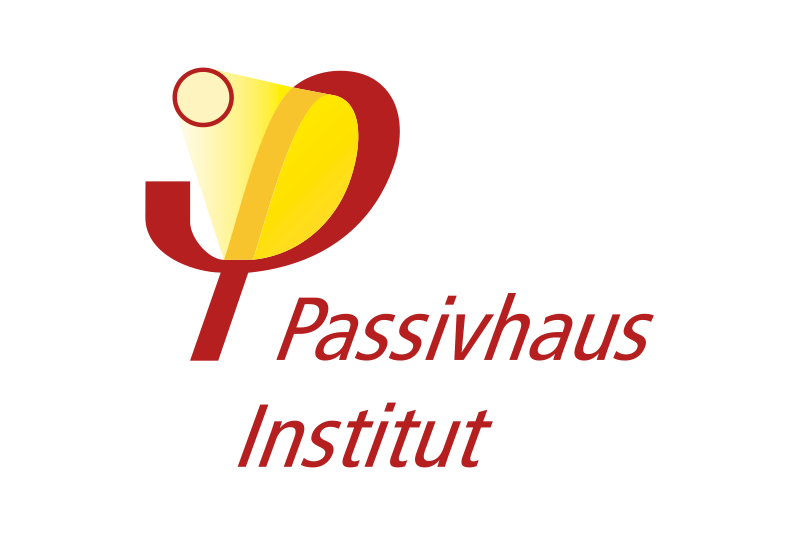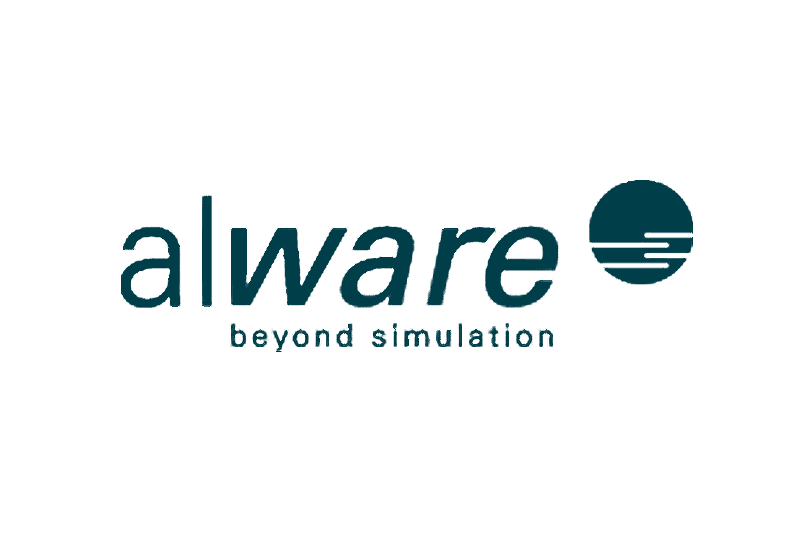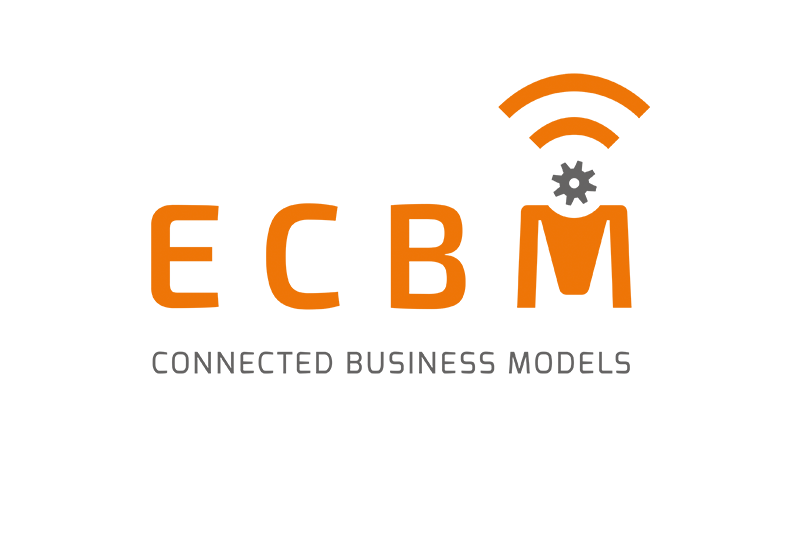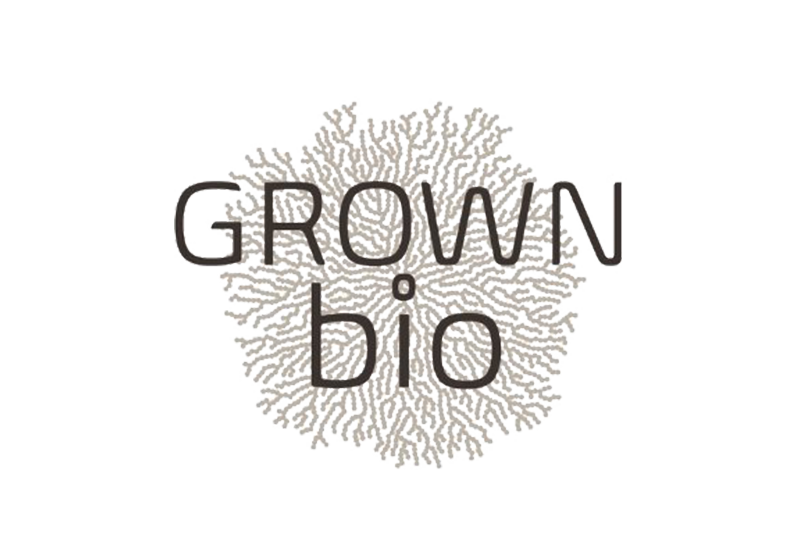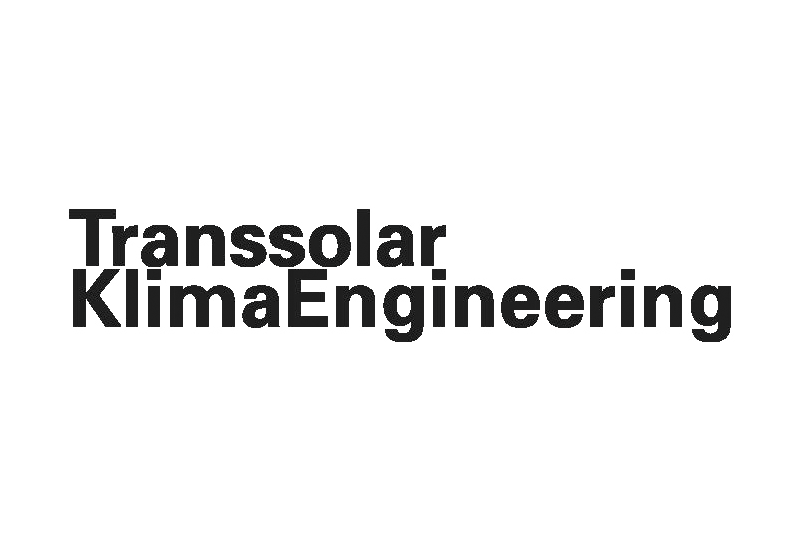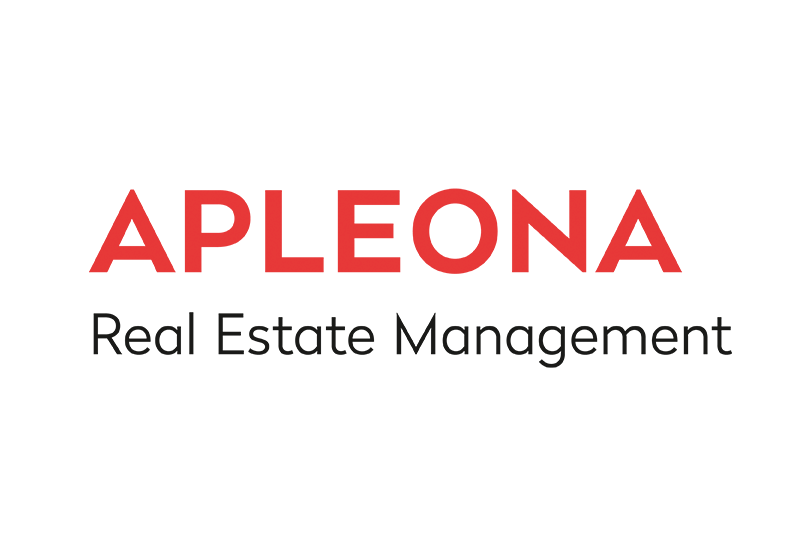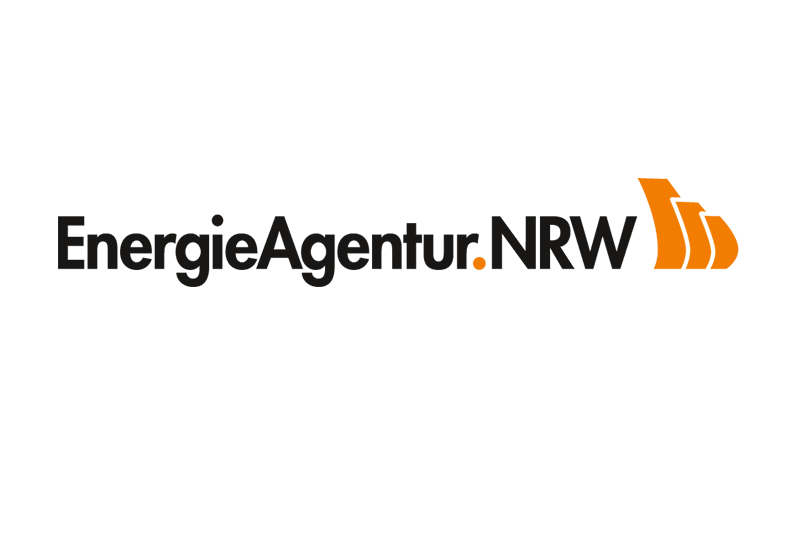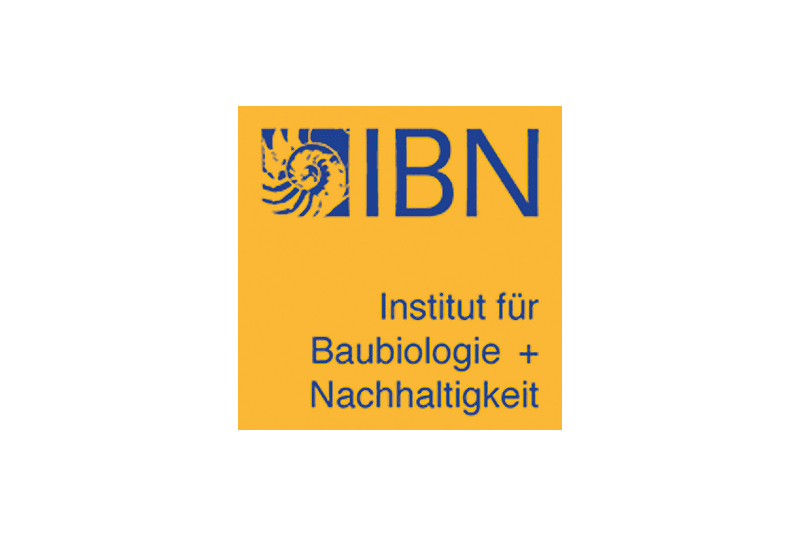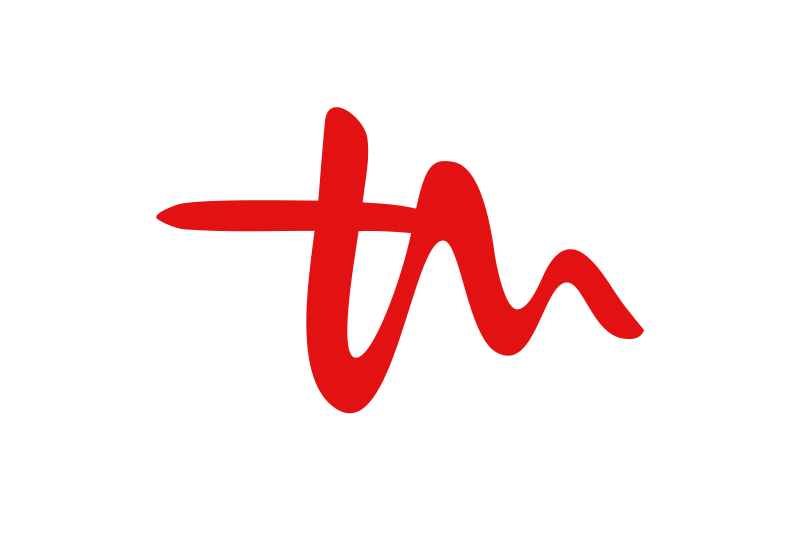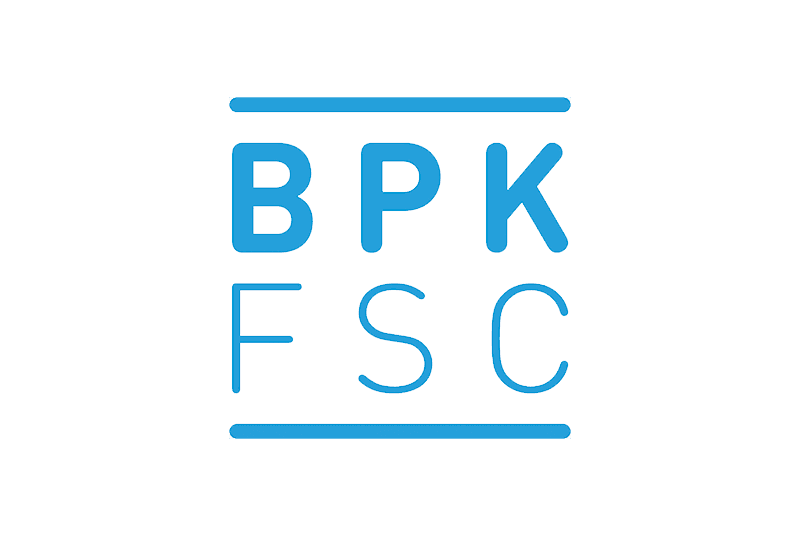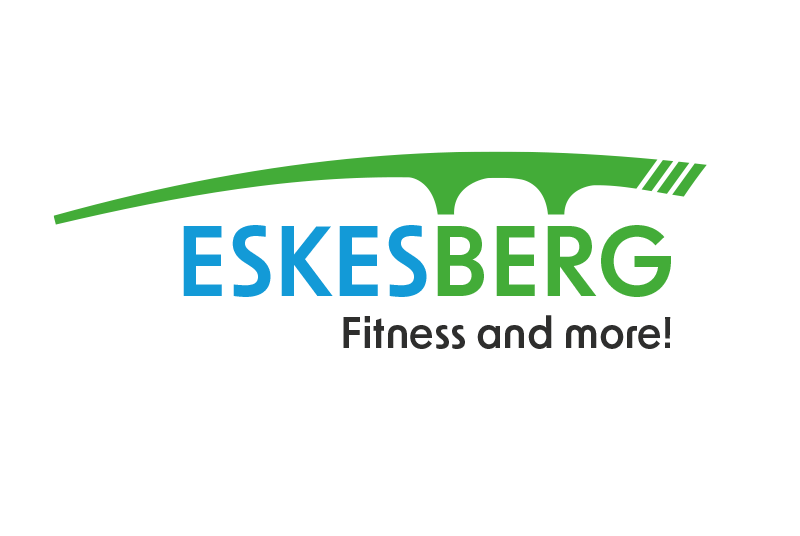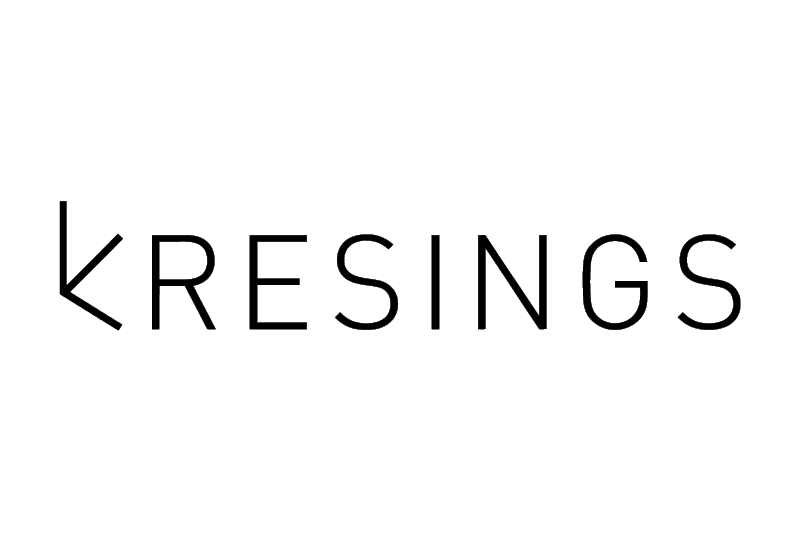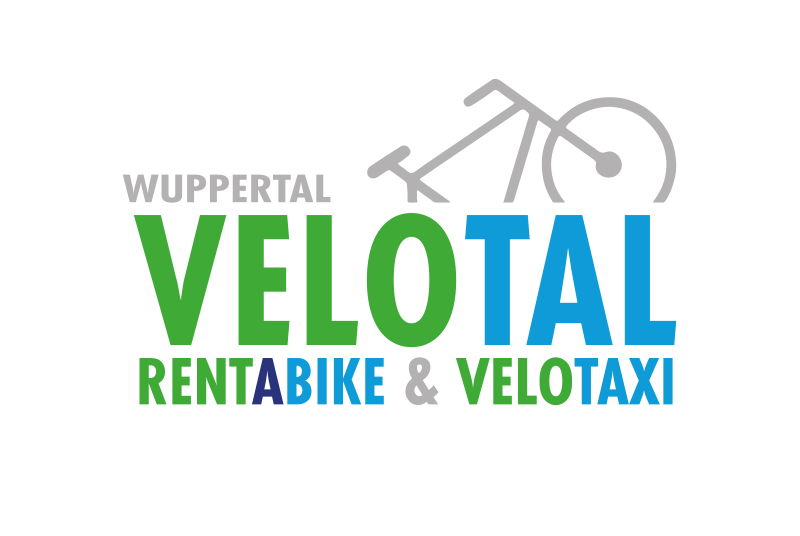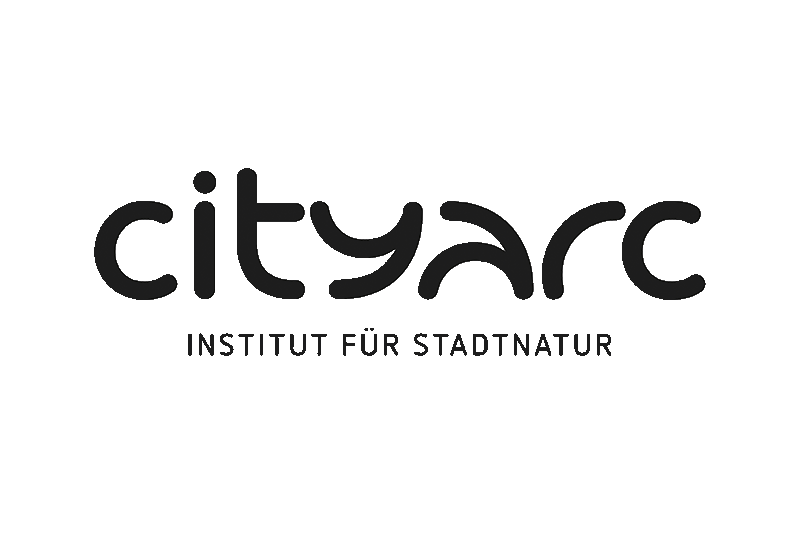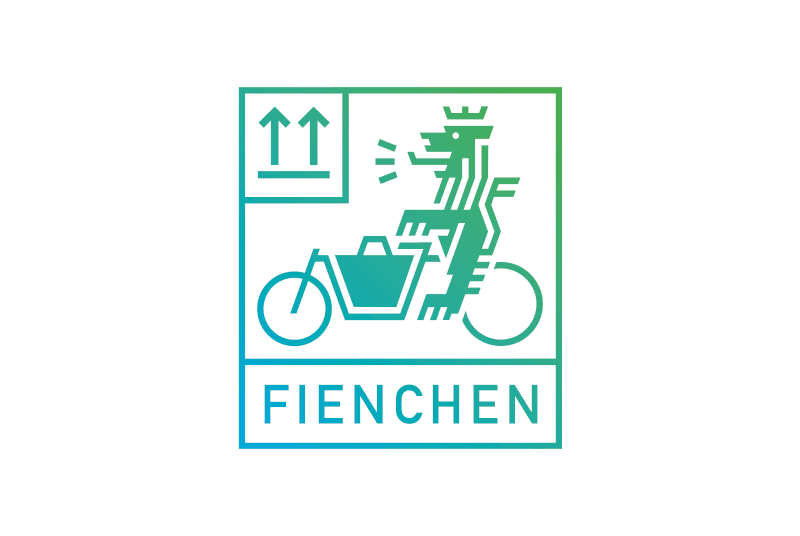 Departments