The Finals of the Solar Decathlon Europe 21/22 are happening soon and we're extremely excited to present our actual life size model to the public. But… first things first: Before building the entire building on the Solar Campus, we have built a mini-model of our House Demonstration Unit (HDU) on a scale of 1:20 with a dimension of 80×80×40cm.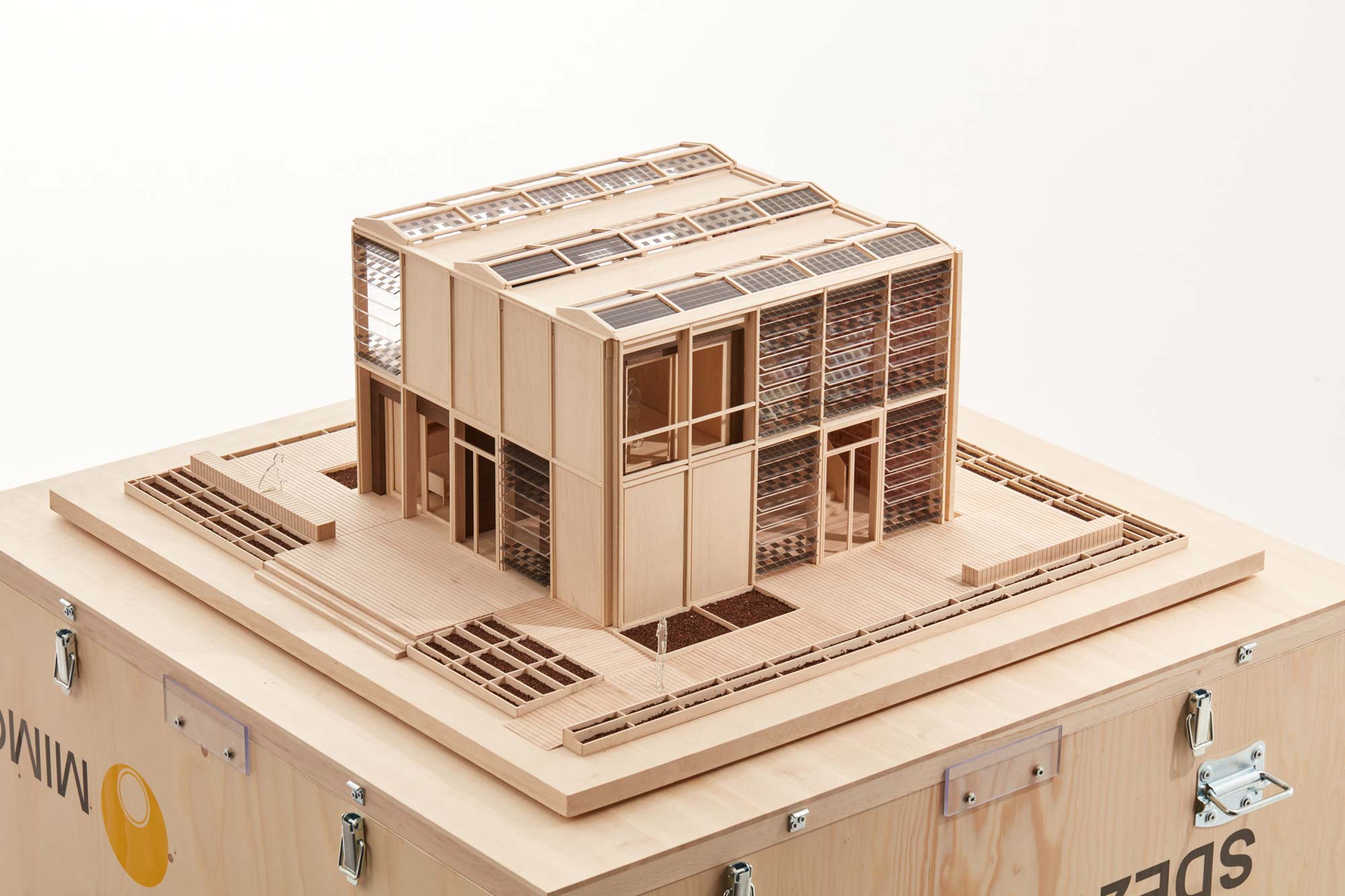 After building a model of our house concept, Nina Sohnemann, Ina Erhardt and Vanessa Stratmann together with our college's workshop team are a well-practiced team.
They have decided to use solid wood as the main material and thus underline the glue-free wood construction of our modules and support structure. Apart from the insulation which is made of smoked oak and some small details, most of it is built with hornbeam.
To demonstrate the high proportion of glas and the high amounts of light entering the building, acrylic has been used as an additional material. The solar cells are directly printed with the board printer onto the acrylic.