Germany's oldest magazine about renewable energies, called Sonnenenergie, has written an article about the SDE21 and our team MIMO. The text introduces the competition and the seven German teams.
«Team MIMO consists of six faculties from the University of Applied Sciences Düsseldorf and presents itself with the guiding principle ‹Minimal Impact – Maximum Output (MIMO)›. They take on the challenge of urban redensification via the careful redevelopment of the former warehouse and today's event venue Café Ada and the addition of a new storey with an energy-optimised residential energy-optimised residential use. In addition to new living space, but also a socially sustainable added value for the for the neighbourhood.»

Sonnenenergie 01/2021, Page 37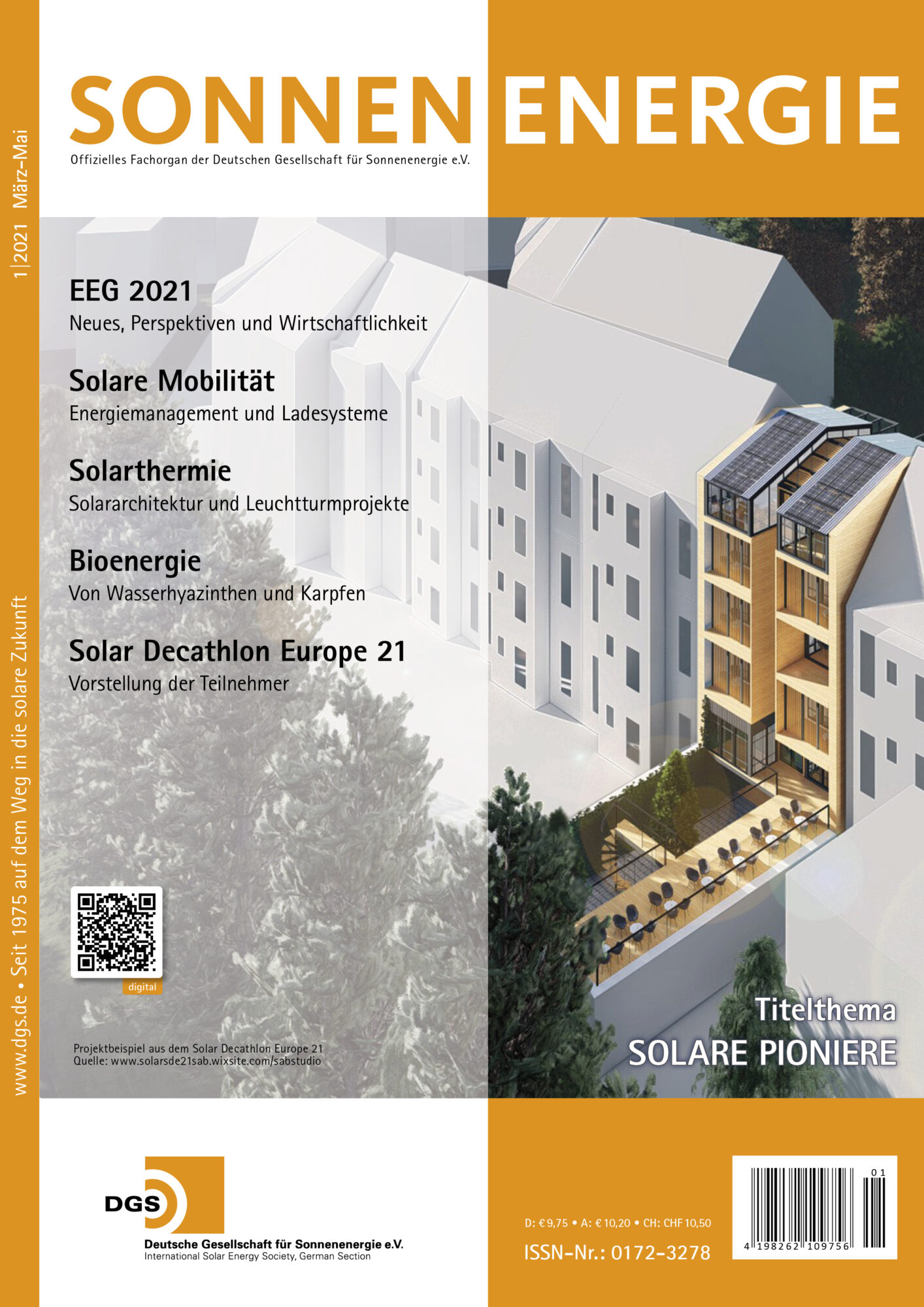 Sonnenenergie is Germany's oldest trade journal for renewable energies, energy efficiency and energy transition. Since 1975, it has been the official journal of the German Solar Energy Society.
You can find the article on page 36 and 37 of the March issue of the magazine (1/2021). More information on their website.